WISDOM ACROSS THE BOARD   //   INTERVIEW #17
A couple of weeks ago, we sat down with Pierre Golz, Chief Digital Officer at the city of Herne (Germany). This time around, we got together with Brigitte Lutz, Data Governance Coordinator at the city of Vienna (Austria), and one of FIWARE's newly elected Board of Directors (BOD) members. Before we dive into Brigitte's career trajectory, her role within the FIWARE Community, and what she is hoping to bring to the BoD's table, let's get to know her a bit, shall we?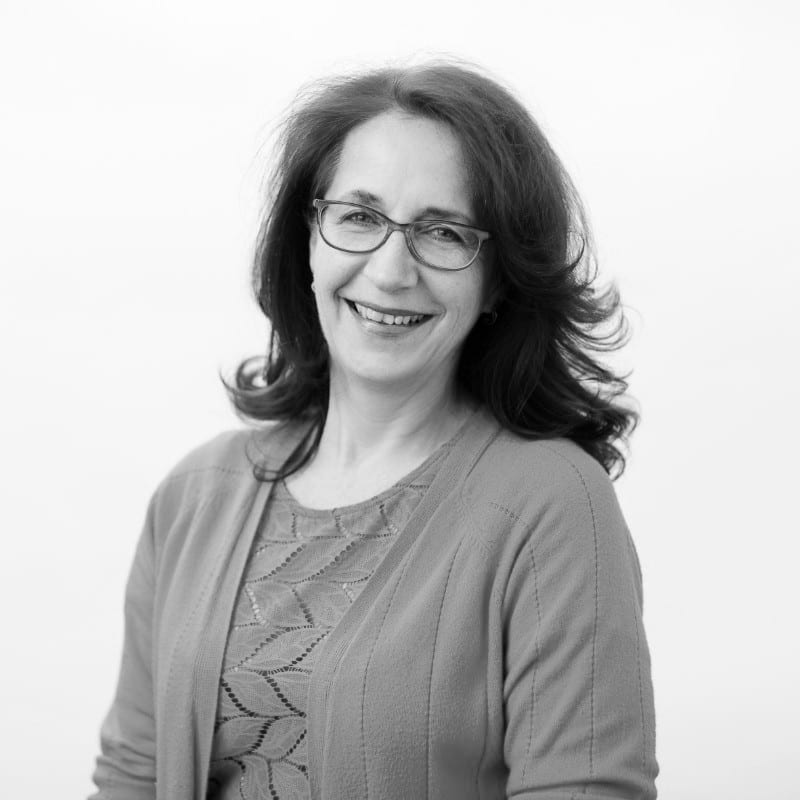 An ICT expert (within various fields), Brigitte started her professional career as a software developer and has ever since held roles as Project Manager and Senior Process Manager, mostly for the city of Vienna. Eventually, she switched gears and joined the city of Vienna's CIO office in an attempt to get to better understand the strategic side of smart technologies. She currently coordinates the Open Government competence center and as part of her role, she oversees activities within further fields such as ICT strategy, e-communication and e-government. 
On a personal note, Brigitte cherishes the time with her family and friends and likes to travel with her husband. They have especially enjoyed visiting Mississippi, Memphis, and Nashville ("for the music", she tells us). Toronto and Ottawa feature among their favourite destinations. "We also liked Cuba very much and want to go there again. I like painting and reading, going for a walk, running in the woods, swimming, and cycling. The best purchase of 2020 was my new sewing machine", a reflection of how eclectic her hobbies are. 
The interview has been edited for length and clarity.
FIWARE Foundation: Why do you want to be on FIWARE Foundation's Board of Directors? 
Brigitte Lutz: The city of Vienna and the Vienna Business Agency have been members of the FIWARE Foundation since 2017. We've always believed in the FIWARE platform and see great opportunities in open technologies, so, we've decided to build our Urban Data platform using FIWARE technology. I think that cooperation and networking are important for successful ecosystems. The possibility to be more engaged in the FIWARE ecosystem and network and to have a voice in FIWARE Foundations´ strategy encouraged me to apply.  It is an honor for me to be elected to this Board.
FIWARE Foundation: What experiences do you bring from your current role and your career to date that would be valuable to the foundation? 
Brigitte Lutz: I'm a founding member and the spokesperson of the Cooperation Open Government Data Austria (founded in 2011 by the Federal Chancellery, and the cities of Vienna, Linz, Salzburg, and Graz). As part of the initiative, federal and state institutions, as well as cities, aim to prepare a fertile soil – in cooperation with communities, and the fields of science, culture, and economy – for the future of Open Data in Austria. Additionally, given my experience of over 30 years working in ICT and 10 years of Open Data and my extensive network, I believe I am a great addition to the current pool of experts that are part of FIWARE's Board of Directors.   
Vienna is one of the world's smartest cities. Where did the city get it right? From a practical standpoint, how does Vienna make it possible for other cities to collaborate and take advantage of the existing solutions being successfully deployed across Vienna? 
Brigitte Lutz: The vision for the Smart City Vienna is one of high quality of life, resource conservation, and social and technical innovations, with citizens at the center of our activities. We like to share our experience and know-how with other cities, stay active in city networks, we are fans of cooperation and co-creation and we want to learn from others. 
FIWARE Foundation: From your perspective, what are FIWARE Foundation's biggest strengths and challenges for the upcoming years? How can Open Source help to tackle the latter? 
Brigitte Lutz: The strengths are Open Source software and using open standards. Building digital twins, based on open standards and standardized data models really are the future. The challenges are to convince, to persuade all stakeholders – especially in bigger companies – about the benefit of being open-minded. Perhaps the ongoing FIWARE Smart City Survey helps to spread the information about FIWARE's potential and presence in cities worldwide. Together we are stronger. 
In terms of growth for the foundation in the coming years, what will your contribution be? What changes, if any, would you make to the foundation's strategic direction? 
Brigitte Lutz: I try to support the FIWARE network and also help its community grow. I am also active in other associations and try to spread the FIWARE messaging across. At the moment, given the fact that I have just joined the Board, I am not in a position to propose changes just yet. FIWARE's Foundation's strategic direction seems to be in a good place so far. With that said, I do believe that more could be done in the direction of schools and universities so that the next generation also gets to know FIWARE. I think that one of the most important activities is to make FIWARE known, because, unfortunately, it is still underused because it is unknown in far too many parts of the world. In my experience, a lot of companies are not aware of the added value of Open Source and open standards, maybe the next generation could help us achieve that? 

 

To that note, FIWARE has already made some great moves with its FIWARE University Roadshow, for instance. Launched in 2020, it aims to mobilize universities – specially professors, lecturers, and researchers – offering Computer Science or Software Engineering courses to incorporate FIWARE technology and workshops within their curriculum. Over 35 universities are currently planning to integrate FIWARE modules into their lectures, whilst dozens have already launched the FIWARE University Roadshow within their curriculum. 

Additionally, the recent launch of the city of Herne's educational cooperation "Weckruf Digitalisierung" (English: "Wake-up Call Digitization") with FIWARE is a great way to provide today's students with the best possible means to prepare them for the digital future and we should place further focus on similar collaborations. 
Stay tuned as we come back with the "Wisdom Across the Board" series in 2021. Our first interview will be with  Gonzalo Alfredo La Rosa, the newly elected Chairman of the FIWARE iHubs Committee.