A curated framework of Open Source Platform components to accelerate the development of Smart Solutions
Together with its members and partners, FIWARE Foundation drives the definition – and the Open Source implementation – of key open standards that enable the development of portable and interoperable smart solutions in a faster, easier and affordable way, avoiding vendor lock-in scenarios, whilst also nurturing FIWARE as a sustainable and innovation-driven business ecosystem.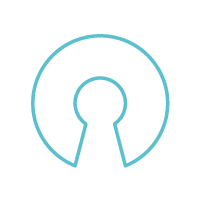 Open Source
A market-driving Open Source software, combining components and standard architectures to enable the connection to IoT with Context Information Mgmt and Big Data services in the Cloud.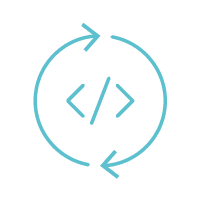 Smart usage of data
Using the data models de facto standardised in our Smart Data Models program in combination with Standard APIs for data management and exchange guarantee interoperability.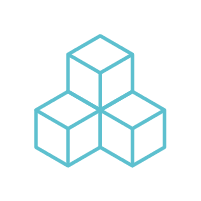 Smart Solutions & Services
Taking into account the entire value chain. Easy plug&play integration with 3rd party solutions and services. Part of FIWARE Marketplace and portable and interoperable solutions.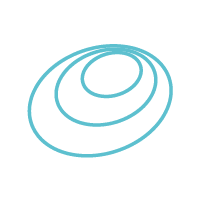 FIWARE Foundation
Promote the FIWARE adoption with helpful materials, co-create with a global community providing shared resources, and validate FIWARE technologies.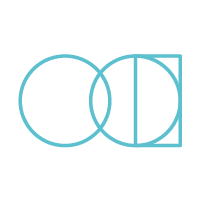 FIWARE Summit & Days
Meeting places for FIWARE fans and newbies alike, developers, entrepreneurs, public admin, decision makers, thought leaders, business executives and VCs.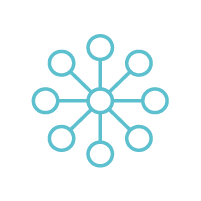 FIWARE Ecosystem
More than 350 cities, 39 iHubs, a FIWARE Accelerator Programme, and strategic partnerships with GSMA, TM Forum, IUDX, Alastria and ETSI, amongst others.
The FIWARE Community is an independent Open Community whose members and partners contribute to a trusted brand and technology, and commit to the realization of FIWARE's mission, "
building an open sustainable ecosystem around public, royalty-free and implementation-driven software platform standards that ease the development of new Smart Applications in multiple sectors
".
The FIWARE Community is formed by technology contributors (to the FIWARE platform) and those who contribute in growing the FIWARE ecosystem alike, making it a successful and sustainable network all across the world. As such, individuals and organizations committing relevant resources to FIWARE Lab activities, Mission Support Committees, iHubs or the FIWARE Scientific Advisory Board, the FIWARE Accelerator, FIWARE University Roadshow or FIWARE Training Camps programmes are also considered members of the FIWARE community. FIWARE members have access to a vast catalogue of business and technology benefits.
Benefit from an open sustainable ecosystem around public, royalty-free and implementation-driven software platform standards that ease the development and use of new Smart Applications and Business Models in multiple sectors.
Keeping freedom in decision making, openness, transparency and meritocracy are the cornerstones and principles of the FIWARE Community.
An important factor of the "FIWARE Culture" driving innovation and performance is the balanced collaboration between individuals who invest time and effort, companies that build businesses with and on FIWARE, and the researchers, developers and integrators who develop and deploy new applications based on FIWARE technologies.
FIWARE's open source development and business empower communities from different sectors, backgrounds and geographies to contribute and co-create. It's the FIWARE ecosystem that makes the FIWARE users successful.
How we succeed
FIWARE leads, supports and integrates multiple innovative upstream projects on the one side, and fosters open source community platforms on the other side. iHubs, strategic partnership and members on all continents help to reach out globally. A successful organization of dedicated teams (e.g. FIWARE Chapters, Technical Committees, Mission Support Committees) work constantly on domain-relevant use cases and industry-recognized standard technologies.
The FIWARE team together with its rich ecosystem markets the technology, applications, platforms and strategic initiatives. It also drives specific services, education, the Accelerator Program and the FIWARE Marketplace.
Stay up to date!
Join our mailing list. We promise not to spam you. FIWARE Open Source technology is used for developing Smart Solutions, Digital Twins and Data Spaces in a wide variety of domains of digital transformation – shaping the world of tomorrow.
To FIWARE's position in the a local and global digital markets, we are thriving for the adoption of FIWARE Technologies in many domains, with SMART WATER that came on board in 2021, adding to SMART CITIES, INDUSTRY, ENERGY and AGRIFOOD. We establish and build our presence in these markets and in different geographies also through the premier FIWARE Global Summit, FIWARE Smart Fest and many on-demand events and webinars, as well as through presentations and FIWARE booths at great trade shows, from Berlin to Buenos Aires, from Wolfsburg to Washington D.C., from Màlaga to Montevideo, from Aarhus to Tokyo.
None of these events would be possible without our great community that co-presents, offers joint project opportunities, co-creates training programs, bootcamps, labs, demos and networking opportunities.
Project meetings and Working Groups (e.g. for Tourism, Health, Green and Blue Economy) give further opportunities to meet and work together on a smarter digital future for all.
Let's meet together!
Join our events to get to know the whole community.