Smart Energy
Empower the Clean Energy Market supporting a distributed infrastructure built on open standards.
For a Carbon-free society where WE can make the difference
Global warming (particularly in the form of extreme and almost unforeseeable weather events) is exacting a huge toll on citizens, communities and the economy, while a diffuse perception of alarm is becoming part of a societal movement towards a more responsible relationship with the environment.
The role of responsible citizens passes through a higher level of engagement in a more resilient, efficient and participative model of energy production and consumption, focused on building self sustainable "local-energy-community" ecosystems nudging them towards the use and development of environmentally friendly systems.
The model for managing energy must therefore be decentralized and democratized, the individual prosumer must be able to participate on equal basis as the traditional big players in the system to provide power to society: Power to People, Power by People.
This is where FIWARE has been already making a significant difference, e.g. by introducing standardized, reusable and quickly deployable models to design the necessary smart energy architectures and deploy solutions and applications flexible enough to enable these new production and consumption participative market models.
Digital Energy Transformation Journey
Common Architecture
The energy sector has an increasing need for flexibility, including flexibility in the era of digitalisation. This can only be built by leveraging on a cloud-based, service-oriented open source software platform – based on open source technologies – in order to facilitate an efficient, automated and sustainable energy supply for businesses and municipalities.
Digital Twins and the role of the Energy Orchestrator
The need of an Energy Orchestrator that manages data, holds Digital Twins of connected units, performs forecasts of consumption, production and available flexibility and storage capacity, is at the center of this model of democratization of energy, where businesses, communities and, at the very end, citizens become actors in the energy market.
Empowering the Energy Transition
The Energy transition leads to a situation where the main activities in electricity happens at the edge of the grid, with decentralised small-scale production, but also flexibility in terms of demand response and storage capacity. This means that the current setup to orchestrate energy mainly at TSO level but also at DSO level needs to change - and also to be distributed. A local Energy Community can do the orchestration within its local environment, exchange surplus, deficits and flexibility with other neighbouring communities.
Green Evolution for All
In the Energy Community, everyone, meaning any owner of an energy device, may it be big or small, participates on an equal basis to the system orchestrating the production and consumption of electricity. These local communities can be the solution, the missing link, to enable the energy transition and provide the foundation to deliver on the commitments, e.g. on green targets defined by the European Commission for 2030 and 2050.
Data Spaces
The energy transition requires a new approach to the way we treat information, aggregate and process real-time data, in order to assure the balancing of the energy systems during fluctuation of renewable energy production cycles. To facilitate data sharing and exchange that is scalable, secure, and grants data sovereignty to data owners and providers, new digital business models have been established with the help of data spaces, allowing each business player involved in a data sharing and exchange transaction to leverage the full value of their data.
Business Innovation
The role for the Energy Orchestrator provides the possibility to directly interface the power grid (distribution grid) where the energy imbalances are settled in delivery time (real-time). Provided that Energy Communities have a certain flexibility, they can help the grid in terms of voltage control (consider reactive power and voltage) and frequency control (consider active power and frequency), enabling new economic actors (businesses, communities and citizens) to play their role in this complex and distributed architecture.
Want to find out more about the FIWARE Smart Energy Domain?
Download the Smart Energy Brochure.
"Accelerating the transition to clean energy and lowering demand in a way that is inclusive is the biggest challenge mayors in the EU have at this moment."
What makes the FIWARE's approach unique is its basis in Open Standards and its curated framework of Open Source software platform components which can be assembled and, together with third-party components, used to build entire platforms that support a faster, easier and cheaper development of Smart Solutions. With FIWARE, Public Administrations, Utilities, Companies and Research Institutions have the chance to implement Smart Energy platform strategies that avoid vendor lock-ins and facilitate collaborations towards the development of a sustainable market.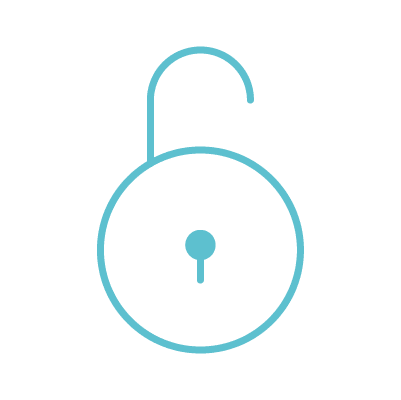 Open de-facto Standards for cross-domain and cross-border interoperability as well as replicability of solutions.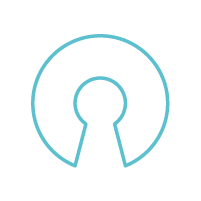 Open Source, a powerful weapon for driving the definition of standards following a "driven-by-implementation" and agile approach.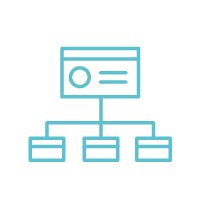 System of Systems Approach for data-driven integration (common interfaces and data models) of multiple, independent and autonomous systems.

The Smart Data Models Program is a global and collaborative program driving the adoption of standardized data models compatible with NGSI-LD specifications. They are a crucial asset for developers aiming to guarantee data sharing and interoperability between different smart solutions.
The Smart Data Models Program provides agile standardization at market speed and it is driven by implementation, open and global.
Already have a use case? You can now contribute your data model
Mission Support Committee
Solutions & Impact Stories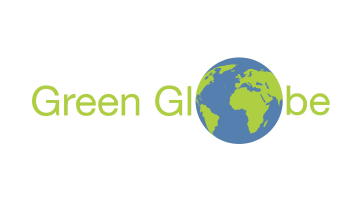 Night Eye Sky Sensor solution
See details
Survey
Does your project in ENERGY have an impact on Cities or Territories? Let us have your reference – we publish it!
FIWARE Marketplace
Get all benefits from being on FIWARE Marketplace. Let us have your product details – we bring you in!