WISDOM ACROSS THE BOARD   //   INTERVIEW #16
A couple of weeks ago, we sat down with Antonio Jara, a BoD member since May 2019 and the CEO of HOPU, a company focused on the research and development of IoT (Internet of Things) and Smart Cities solutions. This time, we had the pleasure to talk to Pierre Golz, Chief Digital Officer of the city of Herne (Germany), who is in charge of moving forward the city's digitization process. Before we dive into Pierre's career trajectory, his role within the FIWARE Community, and what he brings to the BoD's table, let's get to know him a bit, shall we?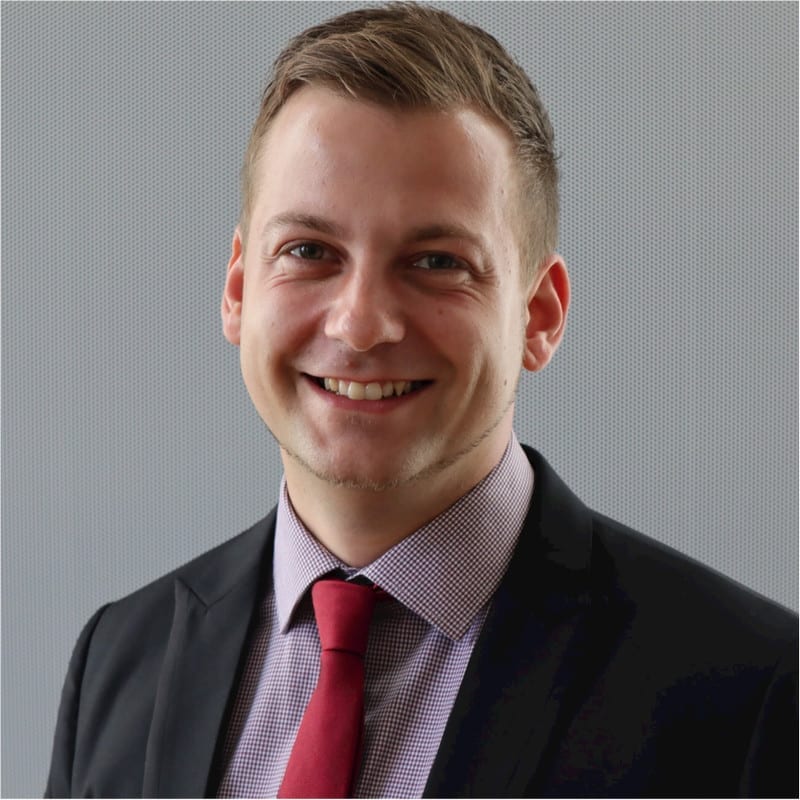 After getting his diploma as a public administration specialist, Pierre joined the city as an organizational developer and change manager. Since 2013, he has been working on projects focused on digitization and process management, and, at the age of 31, Pierre is the city's youngest CDO to date. 
Pierre is also a lecturer in E-Government, Digitization, and Knowledge Management (among other areas) and feels that being able to combine science, economy and public management adds considerably to his career and role within the city.
"I have learned a lot about change projects and psychological components, which are necessary for managing and improving the outcome of digital projects. Looking back now, I think I have learned more lessons on failed projects than on others and it's not a cliche to say that we do learn from your mistakes/failures." 
On a personal note, Pierre enjoys jogging, playing squash, listening to music, meeting up with friends, and cooking (his favorite dish is meat topped with homemade sauce). He is a travel lover and his dream destination is the Galápagos Islands (located in Ecuador, the Galápagos Islands is a volcanic archipelago in the Pacific Ocean). When he is not traveling, you can find him binge-watching TV series such as La Casa de Papel (Money Heist), House of Cards, among others.
The interview has been edited for length and clarity.
FIWARE Foundation: Why do you want to be on FIWARE Foundation's Board of Directors? 
Pierre Golz: The world is changing. There are so many challenges that need solving:  climate change, resource availability, globalization, pandemics, new forms of mobility… In my opinion, we all can make a contribution to overcoming such challenges. On that front, the European Interoperability Framework (EIF), the Horizon-Programs, and the European service policy are some initiatives that have impressed me. That convinced me to join the FIWARE Foundation.

I aim to help the organizations to grow because I support the foundation's vision of making the world smarter by using Open Source technology. I also aim to get involved with the wider FIWARE network and support its members as much as possible: be it by sharing my opinions, the experience, lesson learned we are experiencing at Herne, or being a voice for the members (to raise their concerns and challenges they face on a daily basis) within FIWARE's board of directors, I want to help in many ways. This way, we can discuss together how the FIWARE Foundation can help its members to overcome such challenges.
FIWARE Foundation: What experiences do you bring from your current role and your career to date that would be valuable to the foundation? 
Pierre Golz: As a Chief Digital Officer of a city in the Ruhr area, ensuring the well-being of the city's citizens is one of my main goals. I would like to support the foundation to become known by our citizens. Given my experience as an organizational developer and change manager, perhaps I can make a contribution toward increasing the awareness around FIWARE's growing network by disseminating the benefits of the network, the technology, and the members.

Furthermore, I would like to further help the organization to develop its structures for the coming years. By having a seat at the table, I can proactively help the foundation develop its goals, discuss and develop the strategy, the actions and the necessary resources to deliver such a strategy. My strength is to connect and hear people, and moderate processes. I am not a technologist, my main strength lays strongly on the psychological and social components. I would like to help better connect the members of the FIWARE network, to help them better engage with one another, take advantage of being part of such a thriving community. I can be a real asset in moderating these communication and engagement processes.
FIWARE Foundation: Being a member of the FIWARE Board of Directors presents trials of many kinds because it requires being attuned to people (including those who are at various levels of the foundation hierarchy) and handling a large variety of tasks on top of your role at the city of Herne. In hindsight, what would you say the main challenges and opportunities when doing such work at FIWARE Foundation may be?
Pierre Golz: I do not see that as a challenge, but rather as an opportunity. You can only change and develop your environment by acting on a daily basis. We all have to decide on different things every day: which projects are the most important ones, how would we like to develop ourselves and the organizations we run/work for, how can we integrate the citizens' opinions into our daily business. In my opinion, it is necessary to take small steps into a digital future by involving the people, too. I am a volunteer board member in a series of institutions, so, speaking to other people and companies is my main business. The opportunity is to combine those mindsets and thoughts to help create a better future for the people. In terms of challenges,  I think that having ethical guidelines and a clear picture of what the future should look like is the most important building block. You have to decide for yourself, what you can do to make the world a better place in the future. For me personally, it is by helping the network to grow in members and the FIWARE technology in adoption. 
FIWARE Foundation: From your perspective, what are FIWARE Foundation's biggest strengths and challenges for the upcoming years? How can Open Source help to tackle the latter? 
Pierre Golz: I think the biggest strength of the FIWARE Foundation is its community. Open-minded, like-minded people that are interested in how technology can make the world a better place to live in. The foundation has to strongly focus on new subject areas, for example, resource protection, AI. Such technologies can then be combined with Open Source technology to break up digital silos and information. A strength of Open Source is that everybody is allowed to help further develop the tech and use it, there is no vendor lock-in. 
In terms of the growth of FIWARE Foundation in the coming years, what will your contribution be? What changes, if any, would you make to the foundation's strategic direction? 
Pierre Golz: I want to help spread the mission of FIWARE Foundation and the crucial role of Open Source technology. I think today's offer a chance for people and their economies to be part of the increasingly digitized world by creating their own business, their own way of life, from a citizens' standpoint. I think that digital education/training is an important element to promote self-determination for people and companies.
I think the foundation is already a strong network. However, I would like to help the people and companies in it to get involved in this process and the network to create their digital future together.
Check back in the coming weeks as we will catch up with Brigitte Lutz (City of Vienna).