Smart Farming aims to optimise the production in farms by using the most modern means in a sustainable way, thereby increasing the production and delivering the best products in terms of quality while maximizing the return. It makes use of a wide range of technologies including IoT sensors, wearables, GPS services, UAVs, robots and drones operating in the field which provide real-time data to systems helping to monitor the production line and support decisions. This enables less waste and maximum efficiency in operations. FIWARE, as an Open Source Platform, has developed a standard way to develop and integrate solutions for Smart Agrifood
CHALLENGES IN SMART FARMING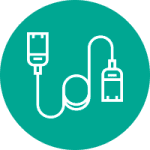 TECHNOLOGICAL
Wireless broadband coverage in rural zones
Lack of standards regarding IoT protocols
Lack of standards for interoperability
Lack of standards easing integration
Debate on data ownership and data security
Ability to bring new valuable insights from Big Data
Usability of end applications
Cost-effective solutions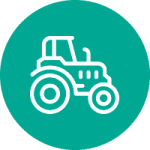 FARMING SECTOR
Limited availability of arable land
Impact on productivity derived from climate change
An urgent need to reduce waste and increase efficiency
Impact on natural resources derived from intensive farming
Increasing need for freshwater
Price and availability of energy
Uncertainty regarding weather events
Assessment and monitoring of food quality
Regulations, documentation
Fluctuating prices
Public awareness
The average age of farmers increasing
EVOLUTION OF SMART FARMING / SMART AGRIFOOD

No single company can provide the best solution for all challenges.
Agile SMEs/startups are constantly emerging, bringing innovative vertical solutions based on the deployment of IoT combined with real-time Big Data, AI and dashboard tools on the cloud.
There are the opportunity and the need to integrate these new solutions coming from multiple parties.
Data from vertical solutions deployed in a Farm can be integrated to build a holistic picture of what is going on in the Farm: context data.
Overall Farm Management Systems can be developed on top of a standard context information management layer.
SMART FARMING SOLUTIONS SHOULD BE
Cost-effective: cheap implementation with a guaranteed return of investment.
User-friendly: ease the management and provide knowledge and training.
Interoperable: able to export relevant data that is required to fulfil other steps of the value chain.
FIWARE: A STANDARD WAY TO DEVELOP AND INTEGRATE SMART FARMING SOLUTIONS
The FIWARE Context Broker technology can easily integrate with blockchain technologies to provide a trustworthy and immutable tracing of certain updates on context linked to steps in the smart farm and food value chain. FIWARE also bring supports to the potential publication of farm data for transparency or the monetization of farm data offered to third parties, enabling new sources for revenues.
REFERENCE ARCHITECTURE FOR IOT-ENABLED SMART FARMING SOLUTIONS "POWERED BY FIWARE"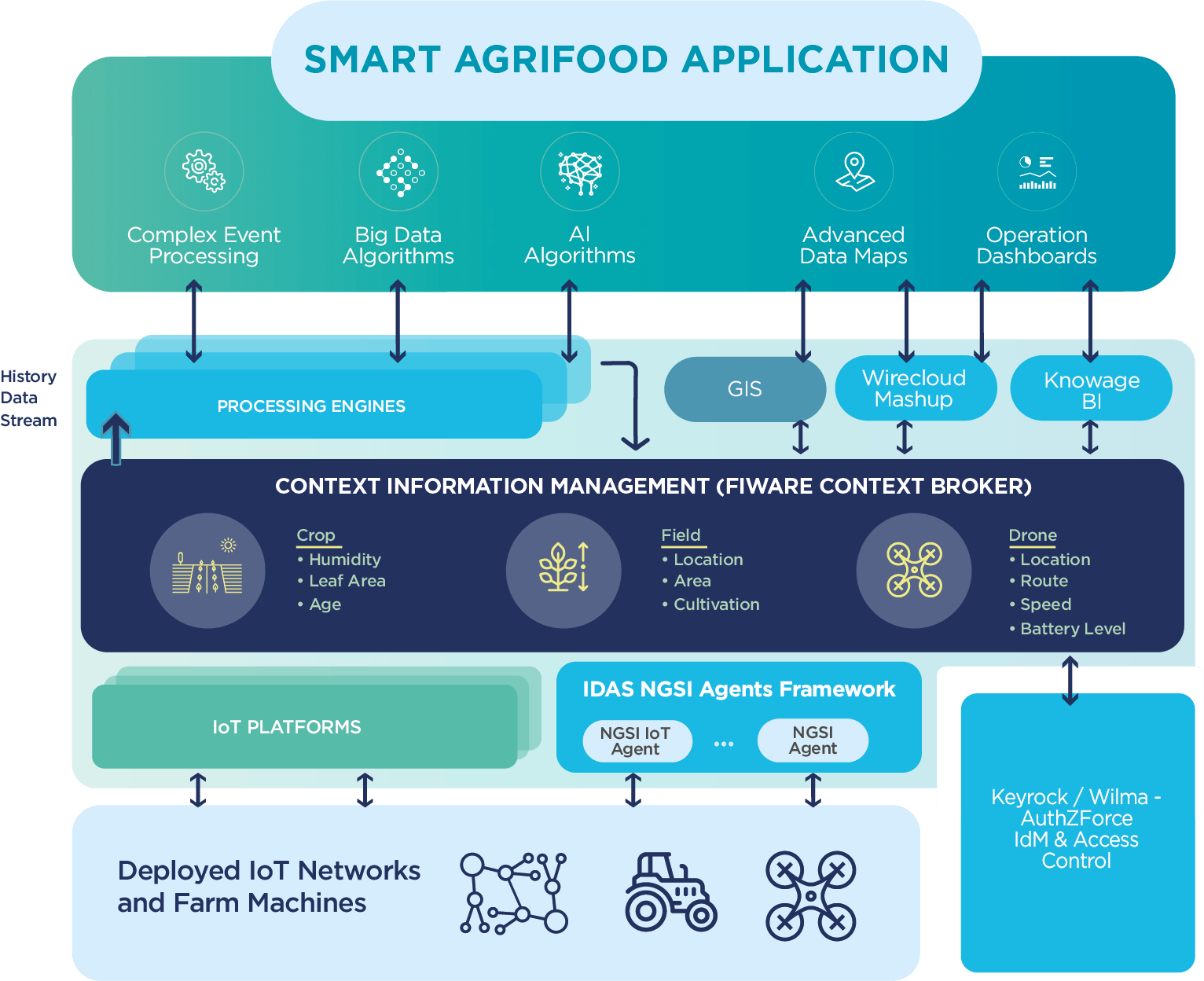 A SYSTEM OF SYSTEMS VISION FOR THE GLOBAL MANAGEMENT OF A FARM
The Reference Architecture of Smart Farm Management Systems (Smart Agrifood) "Powered by FIWARE" relies on a "system of systems" vision. The existence of a context information management layer breaks the silos of information associated with the several vertical smart solutions, information systems and connected devices, enabling an overall management of Farm processes.
No licenses on platform components.
Enabling the contribution from multiple organizations.
Enabling an open and competitive marketplace of compatible farm management systems and vertical smart farming solutions.
Lower costs to achieve interoperability of vertical solutions or their integration with farm management systems.
Lower costs for integration with multiple IoT protocols, farm machines, robots, drones, etc.
Modular, therefore Flexible
Adding platform components parallel to business needs.
Ability to add innovative features: blockchain-based traceability, open data publication, monetization of data and more.
Robust, Scalable and Secure
Quality Assurance testing on every component.
Designed to get the most out of the cloud and scale on demand.
Enabling to define and enforce compliance with data access control policies.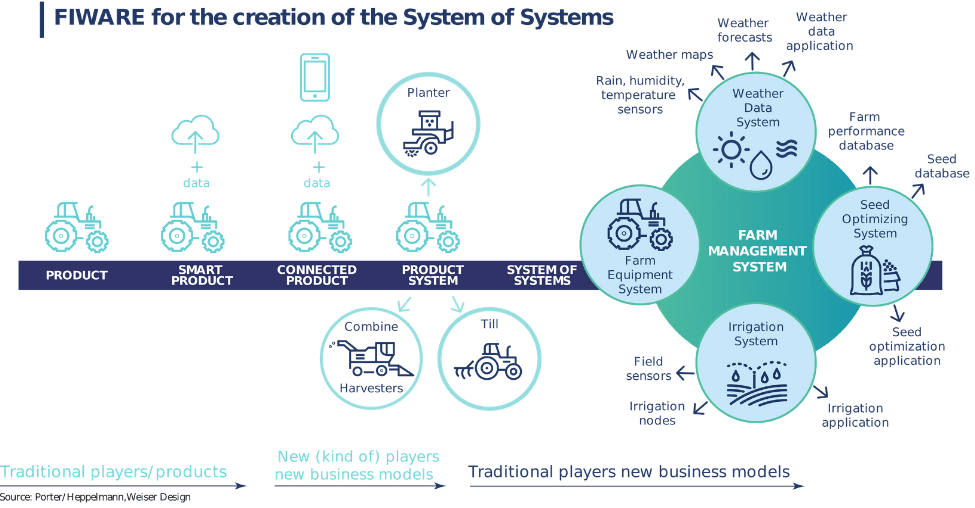 A REFERENCE ARCHITECTURE FOR SMART FARM MANAGEMENT SYSTEM POWERED BY FIWARE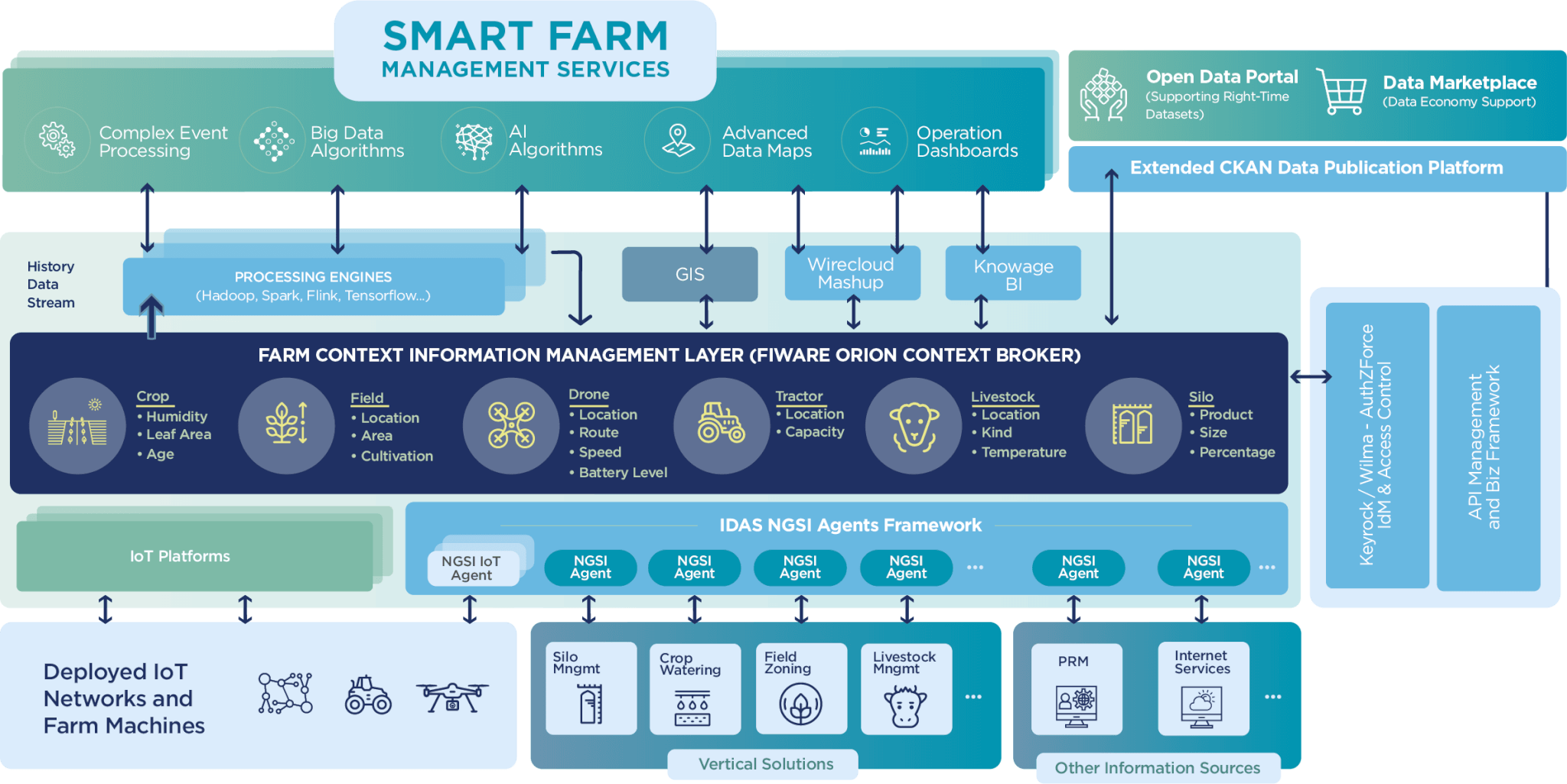 The Orion Context Broker integrates information from drones, sensors and other machines as well as vertical smart solutions and information systems, breaking information silos.
IDAS IoT Agents connect to sensors, handling multiple IoT protocols (MQTT, CoAP/OMA-LWM2M, OneM2M,…). Alternative IoT platforms can be used for this purpose.
ROS-2 robots are interfaced using Fast RTPS, adopted as default communication middleware in ROS-2.
Historical data is processed using different processing engines (e.g., Hadoop, Spark or Flink) to extract valuable insights or derive smart actions. Complex Event Processing, Advanced AI or machine learning functions can be implemented on top of integrated processing engines.
Operational dashboards are based on the Wirecloud web mashup framework.
Knowage enables KPIs monitoring, Reporting and Business Intelligence functions.
Part of the current and historical context data can be offered to third parties through and extended CKAN portal enabling publication of real-time data and the assignment of terms and conditions (including pricing) to data resources.
Data/API access control functions warrant that context data is only accessible by parties owning the right privileges.
API management and business support functions enable auditing of the system and monetization on data access.
If you are interested in getting more info about FIWARE in Agrifood please contact our Mission Support Committee.