Take Your Innovative Ideas to the
Next Level With These Opportunities
In the past 4 years more than 1000 SMEs and Startups received equity-free funding totaling over 100 million euros.
FIWARE Foundation continuously selects the most promising Open Calls for you to which you can also respond using FIWARE technology. Increase your chances of successfully participating in upcoming funded projects. Become a part of our success story.

Two targets: Application Experiments (AEs) directly supports SMEs and Midcaps with different levels of digital maturity, The Digital Challenge is to highlight attractive market needs to be addressed through CPS and embedded systems and for which new solutions are required.
SMEs & startups

Up to €110K

15 December 2020

NESOI aims to support successful energy transition projects on EU islands, mobilising investment and significantly reducing CO2 and GHG emissions
SMEs and Startups

Up to €60K

18 December 2020

Develop Technology Solutions and services in the data portability field. Open calls to internet innovators to develop technology solutions and services in the Data Portability field. You will participate in a 2-stage programme.
SMEs & startups

Up to €150K

20 January 2021

MediaFutures is looking for pilots, artworks and experiences that use data to encourage citizens to engage more meaningfully with high-quality journalism, science education and digital citizenship.
Startups

Up to €80K

28 January 2021

REACH is a European-wide second-generation incubator for data-fuelled start-ups & SMEs that aims to facilitate the development of trusted and secure innovative solutions based on industrial and personal data.
SMEs and Startups

Up to €150K

15 February 2021

Manufacturing companies, digital solution providers, software developers can apply for sub-projects related to the development, prototyping, integration and validation of innovative solutions using the EFPF platform.
SMEs

Up to €150K

19 February 2021

Expanding the SmartAgriHubs community network with additional stakeholders and promoting new innovation experiments to disseminate digital innovation and to mitigate the consequences of the COVID-19 in the AgriFood domain.
DIHs and SMEs

Up to €100K

1st: 3 September 2020

2nd: 5 November 2020

The Connecting Europe Facility (CEF) Telecom call offers co-funding to stimulate and support the deployment of European Digital Service Infrastructures (DSIs), improve the daily life of Citizens, SMEs and Public Administrations. It is required the use of FIWARE Context Broker as CEF Building Block.
Consortium of SMEs & PA

Up to €3 million

5 November 2020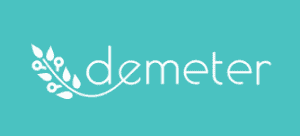 The DEMETER Open Call #1 DEVELOP aims to attract and engage startups/ SMEs with technology products that can be implemented within the agro-business sector. DEMETER will fund the integration and interoperability activities of these technology solutions.
SMEs and startups

Up to €30K

18 November 2020

Call for proposals that describe technically realistic and economically viable ideas that need additive manufacturing to become alive. The role of additive manufacturing needs to be in manufacturing of the product but can also be in the prototyping the product that facilitates a conventional mass production.
SMEs and Startups

Up to €10K

1 October 2020

Call to become a member of the DIH² network. The selection process takes place in a series of three Open Calls, with up to 26 external DIHs from 26 different countries being previous selected.
Public, private and No profit

Up to €10K

31 August 2020

Financial support for experiments in the field of Cyber physical and embedded systems (CPES). Each experiment´s consortium must consist of at least one DIH enrolled in the EC DIH Catalogue.
Startups and SMEs mini consortia

Up to €180K

31 August 2020

Support to Innovative Companies to digitalise businesses and access new markets by integrating Flexible and Wearable Electronics technologies (FWE) into services and products.
SMEs and MidCaps

Up to €100K

23 September 2020

agROBOfood builds upon its' existing network and ecosystem and Open Calls to accelerate network expansion, driven by the robotics community and the European AgriFood sector.
SMEs consortia

Up to €500K

1 September 2020

This Open Call will expand the QU4LITY ecosystem, increasing the engagement of SMEs and MidCaps across Europe within the field of Zero-Defect Manufacturing and Autonomous Quality.
SMEs and MidCaps

Up to €72K

7 August 2020

European Data Incubator (EDI) is an 8-months incubation programme for SMEs and startups in Europe. EDI offers special technical training activities thanks also to the use of the FIWARE Lab, access to data providers & promotion.
SMEs and Startups

Up to €100K

17 June 2020

L4MS and Amable are joining forces to support manufacturers in boosting their production capacities. Each initiative will award 100k Euros to a winning consortium and will support its team in the execution phase.
SMEs and Mid-Cap

Up to €100K

1 June 2020

INNOWWIDE is launching calls for proposals that will focus on supporting innovative European SMEs and start-ups in targeting markets of developing countries, large emerging economies (Brazil, Russia, India, China, Mexico etc.) and developed countries.
Consortium of SMEs

€60K

7 April 2020

DigiFed implements a business plan for the sustainability of the federation of (DIHs), while providing significant support mechanisms for individuals and groups of SMEs to foster the introduction of digital technologies in their service offerings.
SMEs

55K

9 June 2020

Knowledge Transfer Experiments (KTE) comprise a novel type of experiments allowing smaller projects, or less mature ideas to be presented, tested and thus potentially find the fertile ground to grow and reveal its product potentials. Favorite domains: Digital Transport, Environment, Agricolture, Anything.
SMEs and Startups

Up to €8K and Internship

15 July 2020

NGI Explorers catalyze the impact of disruptive ideas. NGI Explorers Program is looking for Europe's Top researchers and innovators in emerging Internet technologies to join a unique opportunity in the United States.
SMEs and Startups

Fellowship to United States

31 March 2020
Presented at the FIWARE Global Summit 2019 in Berlin

Ideas backed in AI technologies to populate the AI4EU Platform. AI4EU will distribute €3 million equity-free among individuals, start-ups and SMEs. There will be two types of calls: AI Prototypes and Tech Transfer program.
SMEs and Startups

Up €27K

31 March 2020
Presented at the FIWARE Global Summit 2019 in Berlin

Are you a startup currently working with Blockchain/DLTs? Blockers offers the chance to facilitate the uptake of DLTs in end-user SMEs thanks to the funding of use cases involving these technology suppliers.
SMEs and Startups

€50K

13 March 2020
Presented at the FIWARE Global Summit 2019 in Berlin

Enabling better decision-making through digital infrastructure by involving Cities, citizens and business in order to make cities smarter and sustainable. WeGO Project Implementer provides free technical assistance and consultation services.
SMEs

€110K

15 March 2020

Europe is becoming increasingly digital. The European Commission Inviting Europe's Digital SMEs and startups to innovate and grow their business helping public administrations across EU to adopt open and reusable solutions.
SMEs and Startups

Up €50K

28 February 2020

Future City startup incubator to boost smart city and urban innovation ventures in Berlin. Pre-seed, equity free, startup incubator to support entrepreneurs challenging the status quo of urban life, logistics, economy, and government.
? Startups

€36K

25 February 2020

The Fed4FIRE+ open call project organizes series of Open Calls for experiments and testbeds and by using the Cascade Granting mechanism."Large Experiments" with a focus on "Cloud, big data and machine learning".
SMEs and Startups

€75K

25 February 2020
Presented at the FIWARE Global Summit 2019 in Berlin

The EU-funded accelerator is making strides towards transforming digital governance in Europe. Now is looking for 16 decentralised human-centric technology solutions to join its Venture Builder.
? SMEs and Startups
? €200K
⏰ 31 January 2020
Presented at the FIWARE Global Summit 2019 in Berlin