Smart Industry
Innovate products and processes, and increase the value with reusable components for Data Spaces and Digital Twins.
Towards an Industry-Digital Society
Current digital technologies have a strong impact in the area of data usage, computing power and connectivity, including Big Data, Internet of Things, machine-to-machine and cloud computing – for information centralization and storage. In today's data economy, corporate knowledge is the basis for competitive success: it must be shared and made available to teams to accelerate strategic and operational activities. The convergence of Information Technology (hardware and software tools for information management) and Operational Technology (control and automation solutions to support operations) represent the basis of the modern Industry 4.0 concept.
The FIWARE smart solution architecture for Smart Industry brings support to decisions and the automation of business processes. FIWARE is important for the creation of data spaces for effective data sharing/exchange, also between organisations traditionally bound to different domains (e.g., smart manufacturing, smart logistics, smart ports, smart cities, smart home) towards the creation of innovative value chains. Smart solutions gravitate around management of Context Information: FIWARE describes context as a collection of entities that work as Digital Twins of real world assets, both physical (e.g., a turbine, an operator) or conceptual (e.g., a claim, an order). FIWARE NGSI provides a standard open API for managing information about Digital Twins.
Digital Industry Transformation Journey
Common Architecture
Based on Open Standards and designed to support developments of interoperable applications at minimal cost. Different sources of data consumed or produced by these applications can be integrated with existing systems and provide real-time information and metrics in a unified, integrated and understandable way.
Digital Twins
Since its inception, DT is growing in momentum, especially when data-driven DTs are enhanced with advanced AI/ML approaches. To accelerate the adoption of DTs and facilitate DT creation, multiple standards are being considered, creating mappings between DT standard (e.g., DTDL) and manufacturing standards.
Robotics
Robot operations easily adapt to changing demands, increase the digitization of physical activities, enable the convergence of operational and business information in holistic Digital Twin data representations, and reduce the time needed by experts for non-value added, repetitive or dangerous tasks. Digital Twins in this field are currently targeting the robust synchronisation between highly distributed digital models and real-time (often deeply embedded) robot data.
Trustworthy AI
Increasing data and digital twin autonomy and continuity for the manufacturing industry, as with any other data-driven service, depends on stable and predictable statutory and legal rules. ML/AI approaches are relevant in conditions where raw data cannot be shared due to restrictions (e.g. legal, commercial) and additional security measures have to be applied to the trained models, such as encryption, for preventing unauthorised use of data.
Data Spaces
FIWARE is building reusable building blocks for establishing data relationships between trusted partners, exploiting industrial models and ontologies, while ensuring data sovereignty and trust (thanks to strong collaborations with iShare and IDSA) on federated edge-cloud infrastructures (based on the federation services promoted by Gaia-X).
Business Innovation
In today's globalised and dynamic world, innovation is fundamental to economic development. Digital Industry is an organisational model based on the use of knowledge of different approaches, such as Data Spaces, and technologies as Robotics, which are adopted to ensure a competitive advantage, better business performance, and to meet customer demands.
Want to find out more about the FIWARE Smart Industry Domain?
Download the Smart Industry Brochure.
Adopting a data-driven approach through the decoupling of industrial processes while warranting sovereignty on your data.
What makes the FIWARE's approach unique is its basis in Open Standards and its curated framework of Open Source software platform components which can be assembled and, together with third-party components, used to build entire platforms which support a faster, easier and less-costly development of Smart Solutions. With FIWARE, Public Administrations, Utilities, Companies and Research Institutions have the option to implement Smart Industry platform strategies that avoid vendor lock-ins and facilitate collaborations towards the development of a sustainable market.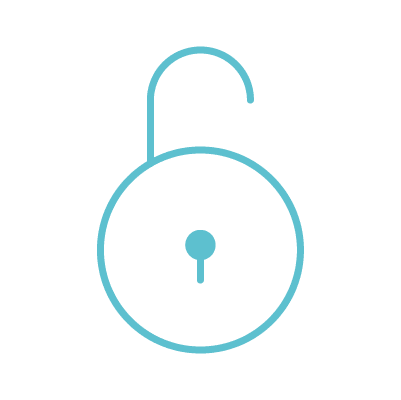 Open de-facto Standards for cross-domain and cross-border interoperability as well as replicability of solutions.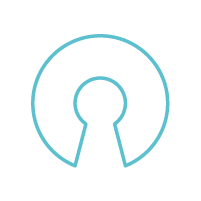 Open Source, a powerful weapon for driving the definition of standards following a "driven-by-implementation" and agile approach.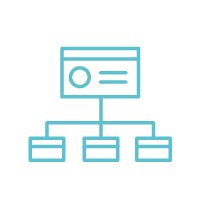 System of Systems Approach for data-driven integration (common interfaces and data models) of multiple, independent and autonomous systems.
Discover how FIWARE is driving the adoption of open standards in the Smart Industry domain.
Check the proven Smart Industry Reference Architecture.

The Smart Data Models Program is a global and collaborative program driving the adoption of standardized data models compatible with NGSI-LD specifications. They are a crucial asset for developers aiming to guarantee data sharing and interoperability between different smart solutions.
The Smart Data Models Program provides agile standardization at market speed and it is driven by implementation, open and global.
Already have a use case? You can now contribute your data model
Mission Support Committee
Solutions & Impact Stories
Survey
Does your project in INDUSTRY have an impact on Cities or Territories? Let us have your reference – we publish it!
FIWARE Marketplace
Get all benefits from being on FIWARE Marketplace. Let us have your product details – we bring you in!