The 1st International FIWARE Bootcamp organized by FIWARE iHub FIWARE Zone (a private and public initiative between Telefónica – one of FIWARE's founding members and Platinum member – and the Andalusia region, Spain) and Promálaga came to an end on 5 December. Following 3 intense and educational days of training, the 20 participants of this unique Bootcamp, the first of its kind, took the FIWARE Expert examination to become certified FIWARE Experts.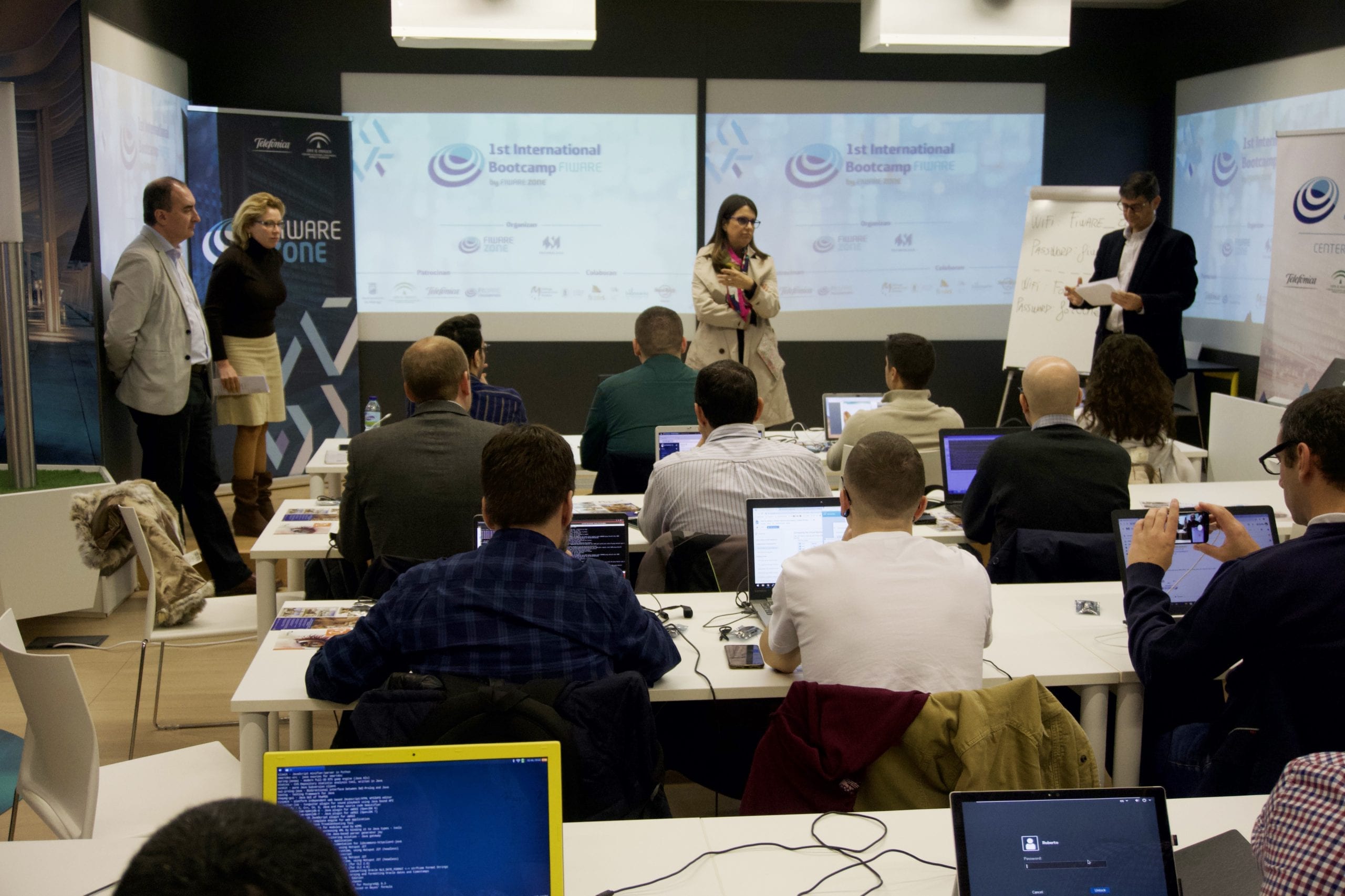 ​The FIWARE Zone Bootcamp welcomed 20 developers, FIWARE enthusiasts, from across the globe to Málaga, Spain for an action-packed 4-day programme of both work and play. Taught by international experts in Robotics, Big Data, Systems Integration and Smart Cities, including FIWARE Foundation's very own Technical Experts and Evangelists Francisco Meléndez and Jason Fox, the participants received in-depth training in topics ranging from Context Management, NGSI-LD, and IoT Agents Device Integration to Data Persistence, Data Models, and Robotics. In addition, various domain-specific use cases were presented.
With more than 320 days of sunshine per year, Málaga, which was recently named the 2020 European Capital of Smart Tourism together with Gothenburg (Sweden), is also the perfect destination to explore. To relax after a long day of training, participants had the opportunity to visit some of the city's many museums, monuments, and of course restaurants and bars.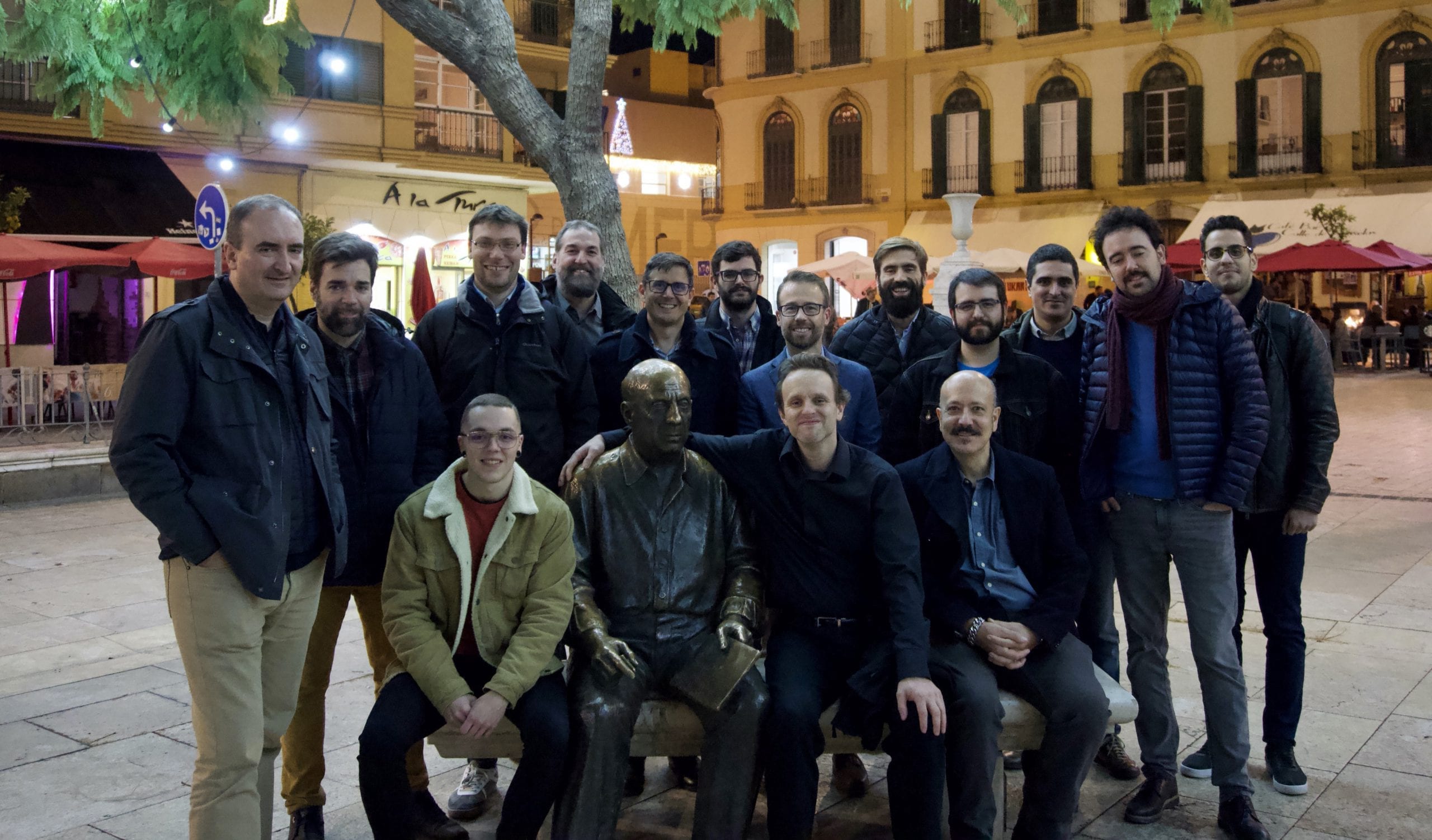 The Spanish coastal town is a pioneer when it comes to innovation, the application of new technologies, and the development of smart and sustainable solutions to improve the lives of its citizens. It is therefore no surprise that the FIWARE Global Summit, a must-attend event for anyone who want to change the world and transform markets for the better based on recognized open source technology, will return to the "Smart City" of Málaga for the fourth time on 23-24 June 2020 with the support of the City of Málaga and Promálaga.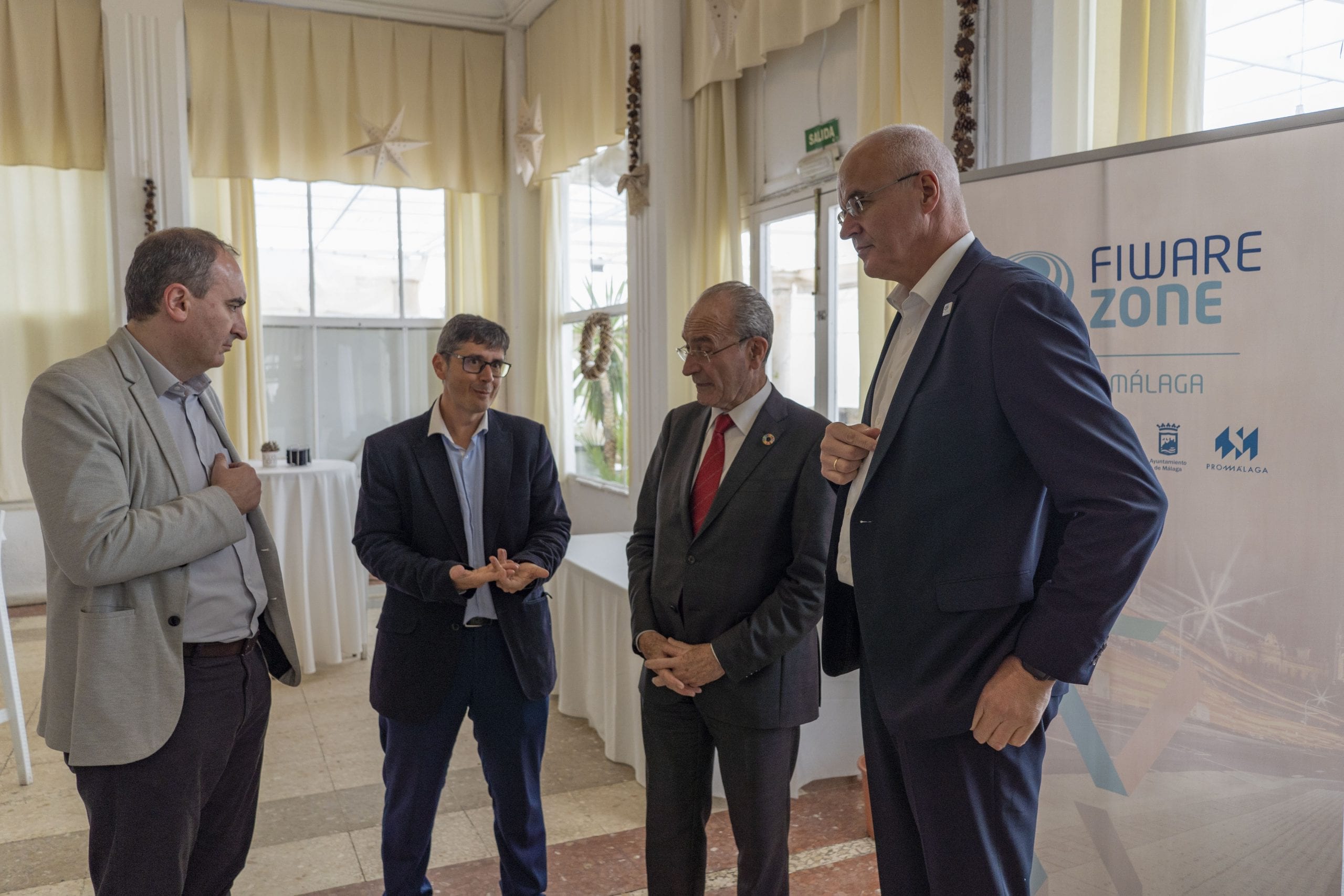 The closing ceremony of the event was no doubt one of the highlights and it was attended by none other than Francisco de la Torre (Mayor of Málaga), Susana Carillo, PhD (Deputy Mayor and Councillor Delegate for Innovation and Urban Digitalisation, Málaga City Council), Carmen Sanchez (Provincial Delegate of Economy, Knowledge, Business and University of the Junta de Andalucía in Málaga), David Bueno Vallejo (CIO, Municipality of Málaga) and Juan Marcelo Gaitán Leiva (Director, FIWARE Zone), as well as FIWARE Foundation CEO Ulrich Ahle, CTO Juanjo Hierro and CMO Cristina Brandtstetter.
How Can I Become a FIWARE Expert?
To answer that question, we firstly need to define what the skills of a FIWARE Expert are. An expert is defined as having fulfilled the following:
They have made a solid recognised contribution to the FIWARE Community;
They have a thorough cross-chapter understanding of all aspects of FIWARE including the latest developments in the catalogue;
They are able to describe how to architect FIWARE-based solutions properly at scale;
They are up-to-date with all aspects of the NGSI inference and other FIWARE fundamentals;
They have a solid understanding of what it takes to make a product FIWARE-ready.
Does that sound like you, or are you simply interested in learning more about the FIWARE Expert initiative? Visit the FIWARE website for more information.