The FIWARE Global Summit is one of the leading open source conferences for entrepreneurs, public administrations, academia, developers, startups, and technologists.
It is a must-attend event for those who want to change the world and transform markets for the better, based on recognized open source technology – from startups to SMEs and global enterprises. FIWARE continues to evolve to be what smart economies need us to be: fueling your growth strategies through scalable innovations, open, reliable, and really smart.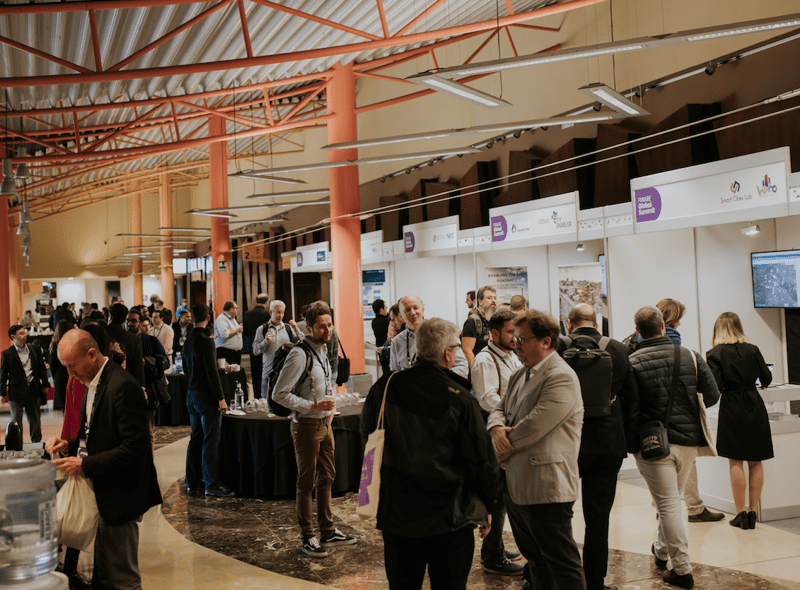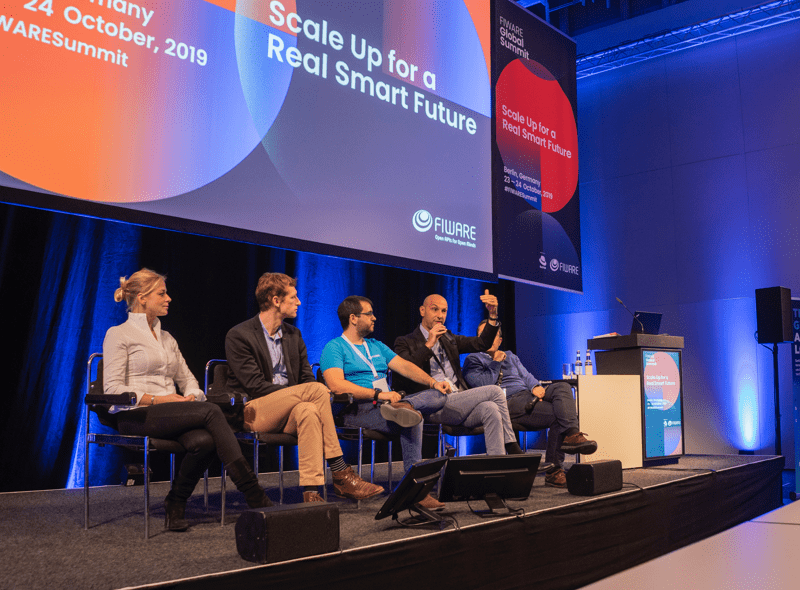 CALL FOR CONTRIBUTIONS
Are you a FIWARE user, open source or domain expert, or do you have a strong interest in using FIWARE in the near future? Share your insights and vision with an innovation-hungry audience seeking to succeed in the digital economy.
→ CALL CLOSED
With 70+ sessions, panels, and workshops, the Summit content is carefully curated to include multiple perspectives and many subjects around the role of Open Source technology in creating innovative and sustainable economies. Discover the opportunities FIWARE brings from both a technology and business perspective.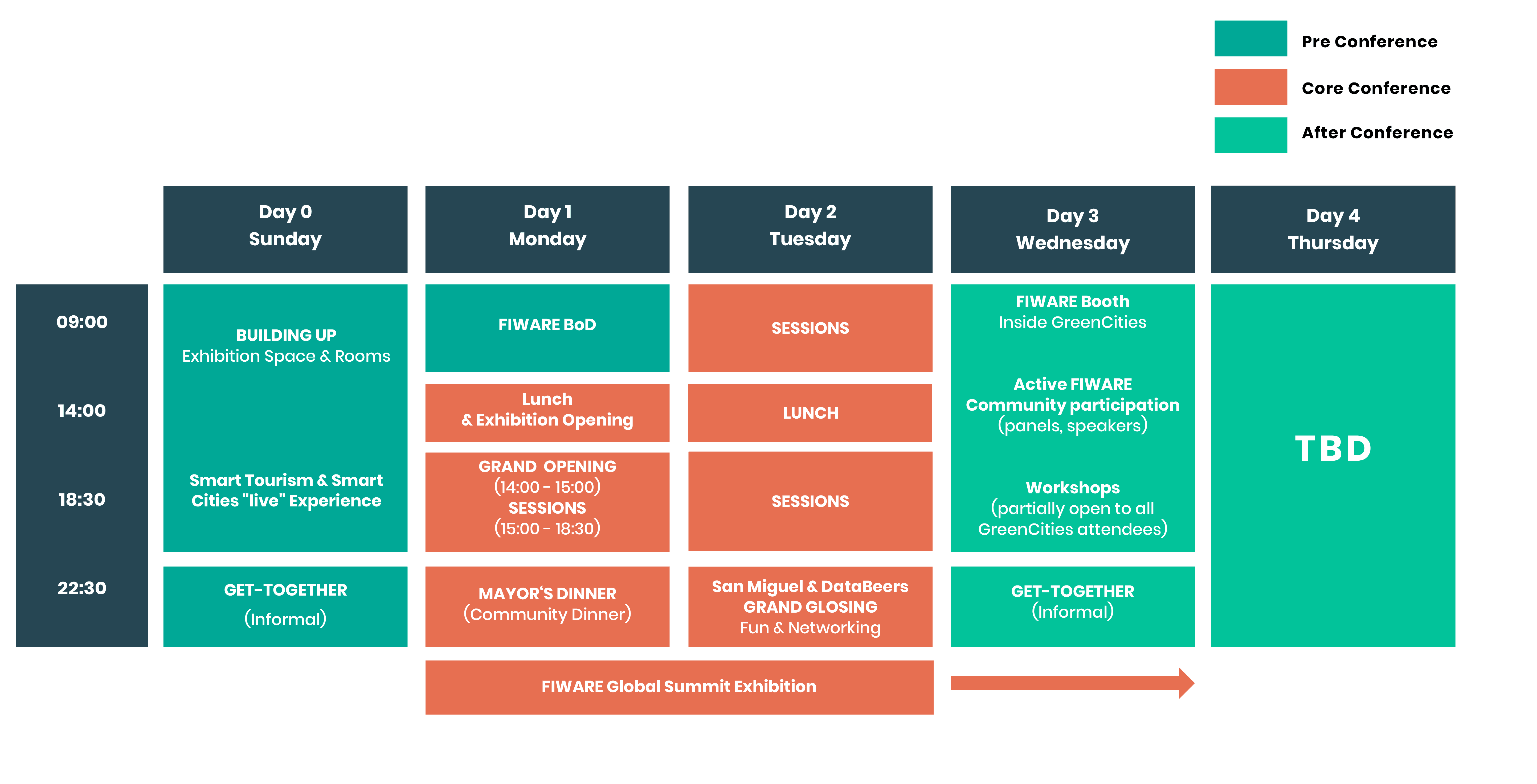 Bringing together renowned speakers and leading experts, the FIWARE Global Summit is the event for those interested in the development of smart solutions based on open source technologies as well as the latest trends and standards on IoT communication protocols, data management and sharing, access control, security, and interoperability.
This year is all about how tech can have a lasting positive influence on our personal and professional lives, our industries, and our society as a whole. These special dedicated sessions will explore the innovations and ideas that will help us tackle the most important challenges ahead.
DIH² Welcome Bootcamp
Learn more about the role of FIWARE as the underlying technology of the DIH² project.
FIWARE4Water General Assembly
Linking the water sector to FIWARE by demonstrating the potential of its interoperable and standardised interfaces for the water sector.
The FIWARE and IDSA Promise
International Data Spaces Association (IDSA) session on "Data Sovereignty based on FIWARE Components".
Fighting Climate Change with FIWARE
We present a wide portfolio of very concrete FIWARE-powered solutions with a direct positive impact on climate change.
FIWARE Energy Day
Welcome to the new revolution in energy. Explore how the digitization of the energy sector is providing solutions to its challenges.
1st TOKEN Bootcamp
TOKEN will provide open source modules supporting decentralized architectures that are Blockchain- and DLT-agnostic.
Smart Cities CDOs and CTOs
Cities are changing. But what does this mean for citizens and the manner in which cities function? Time to find out!
FIWARE for Water Workshop
FIWARE is dipping its toes into Water Management. Discover how open source technology can transform the sector for the better.
The Early Bird ticket offer ends on 31 July.
General Admission
Early Bird
Individual Members
Early Bird
Platinum & Gold
Early Bird
Student Pass
Standard Price
Meet our fantastic Institutional, Community and Media Partners.
Discover what the world's smartest open companies, cities, universities and developers are doing differently to succeed in today's and tomorrow's digital economy.
Early Bird tickets are available until 31 July.
Do you have any questions about the FIWARE Global Summit? Please contact the team at globalsummit (at) fiware (dot) org
FYCMA
Av. de José Ortega y Gasset, 201,
29006 Málaga, Spain