Register Now
for the Event!
Genoa, Italy
21-22 May 2019
Become a Sponsor of the Event!
Gain maximum visibility before and during the event
Building a Smart Future with Data
Join innovators along with thought leaders, entrepreneurs, startups and decision-makers at the FIWARE Global Summit for the very first time in Genoa, Italy. Exchange experiences and discuss how disruptive smart solutions will be created in the future and how successful business can be developed around them.
The FIWARE Foundation strongly supports the adoption of de-facto standards of open source, reusable components that implement common APIs and interfaces for portability and interoperability of applications.
Discuss, discover, network and have fun

TOPICS
Blockchain
Artificial Intelligence
Robotics
Edge Computing
Data Usage Control
Data Economy
Smart Cities
Smart Agrifood
Smart Industry
Smart Energy

Internet of Things

SUMMIT
CONFERENCE: The latest on trending topics in tech, the FIWARE community and Smart Cities, Smart Agrifood, Smart Industry, and Smart Energy.
DEVELOPERS TRACK: Take your knowledge of FIWARE to the next level with useful how-tos and tech pills, as well as more in-depth sessions for the experts.

MEET
EXHIBITION AREA: Discover the most innovative Powered by FIWARE Smart Solutions, Platforms, and FIWARE-Ready IoT Devices.
NETWORK: Talk to high-profile innovators, thought leaders and decision-makers, and discuss the latest developments in and around FIWARE technologies.
Who is taking the stage during the event?
Enrico Giunchiglia
Professor, University of Genoa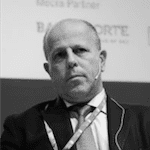 Giorgio Martini
Director General of the Agency for Territorial Cohesion
Paolo Pandozy
CEO, Engineering Ingegneria Informatica SpA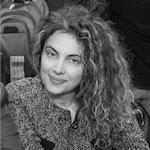 Carlotta Previti
Council Member Smart Cities, Municipality of Messina
Akihisa Ushirokawa
Senior Principle Engineer, Corporate Technology, NEC
8 reasons you won't want to miss this

PAC named FIWARE as one of the 12 IoT platforms shaking up the market.

Promote your projects in front of a global audience.

Talk to policy- and decision-makers from target customers (i.e. cities).

Discover open calls and other funding opportunities to take your business to the next stage.

Connect with FIWARE iHubs and develop your network at a regional level.

Take your technological know-how to the next level!

Discover the technological and business opportunities FIWARE brings.

Join our growing FIWARE Community.
Leave your mark on our upcoming Summit
#1
CONTRIBUTE
Want to leave your mark on our next event?
We invite the entire FIWARE Community to share their thoughts and ideas. Actively take part in designing the next FIWARE Global Summit in Genoa.
Please submit your proposals by April 7th.
#2
SPONSORSHIP
Take advantage of our first-class opportunities that give your company's brand maximum visibility before and during the event, including inclusion in the Summit promotional campaign.
#3
EXHIBITION
The exhibition area is a magnet for all participants, offering unique opportunities to highlight your product and meet new partners.
Submit your applications.
#FIWARESummit
21-22 May 2019
Centro Congressi Genova