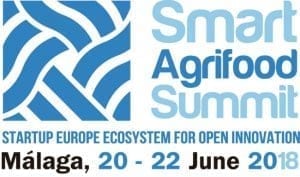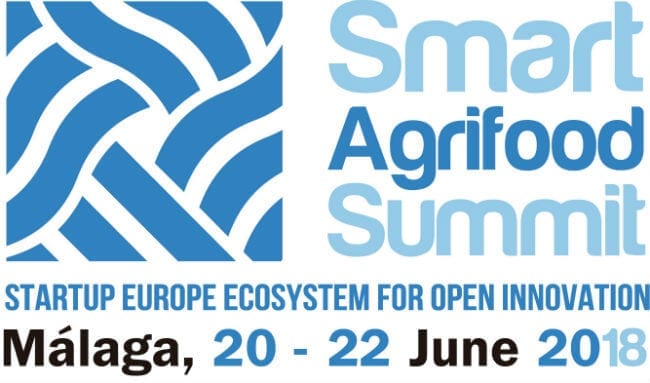 FIWARE is attending the Smart Agrifood Summit, the world's largest event on innovation and entrepreneurship in the Agrifood sector, in Málaga, Spain from June 20th to June 22nd.
To learn more about the exhibitors; iHubs and Powered by FIWARE Smart Solutions for Agrifood, that are joining us at the event at Booth D6, click here.
In addition to the exhibition, FIWARE will be also be hosting and participating in the "FIWARE For Smart Agrifood: An Open Integration Approach" Panel on Thursday, June 21st from 15:30PM to 16:30PM at the Speaker Corner. Join us to learn more about the new revolution in farming and the role of FIWARE. (For more information about the use of FIWARE in the Smart Agrifood sector, click here.)
FIWARE Foundation CTO, Juanjo Hierro, will kick off the session with an overview of FIWARE for Smart Agrifood. He will be followed by testimonials and use cases presented by a number of our exhibitors. In the second half of the session, the FIWARE iHubs will take the stage to share their experiences and prospects.
FIWARE for Smart Agrifood: An Open Integration Approach
15.30 – 15:40 

15:40 – 15:45
FIWARE for Smart Agrifood: An Open Integration Approach – Juanjo Hierro
Internet of Food and Farm (IoF 2020) Open Call
Internet of Food & Farm 2020 (IoF2020) explores the potential of IoT-technologies for the European food and farming industry. The goal is to make precision farming a reality and to take a vital step towards a more sustainable food value chain. The Open Call allows new use case teams to join our journey within the IoF to enlarge the number of stakeholders and create more impact on the European farming and food sector.
Testimonials and Use Cases on Smart Agrifood
FIWARE iHubs
Juan Marcelo Gaitán (Chair FIWARE iHubs MSC) – Present and Future of the FIWARE iHubs Community
Daniel Menchaca (iHub Rioja) – FIWARE Agro Solutions: How to cover the entire Agro value chain using FIWARE
Andrea Cruciani (iHub Umbria) – Lab for SmartAgriFood in the green heart of Italy in the green heart of Italy, Umbria.
Daniel Villalba – FIWARE Zone