Vacancy for FIWARE OS Community Social Network Manager (Job Description)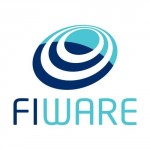 March 11, 2016.
A position is open for FIWARE OS Community Social Network Manager.
Send you application, which MUST include a motivation letter, a detailed CV (Europass format [1]) and letters of recommendation, by March 31 to fiware-jobs@fiware.org
---
Responsibilities and Tasks
The main responsibility is to grow an active community of open source software developers supporting and further developing the FIWARE platform, created under the FIWARE initiative [2]. It also includes fostering adoption of the FIWARE platform among the wider community of developers. You will not start from scratch. A nascent community of about 200-500 developers is already supporting FIWARE [3] and a formal community governance model has been adopted [4]. You'll be 100% dedicated to tapping the potential of FIWARE human capital: our open source community.
Building on it, your job performance indicators will be linked to the size and activity of the community and will be reviewed regularly.
FIWARE is in a transition from a Public-Private partnership to an open community led by the FIWARE Foundation. This process has already started and will be completed by the end of 2016 with a fully staffed and operational FIWARE Foundation.
The FIWARE initiative is currently governed by an extended Management Team which comprises the leaders of the different strands of the activities (technology, use cases, accelerators, support actions, European Commission). The extended Management Team has about 30 members. With the FIWARE Foundation in operation, it will be replaced by the FIWARE Board of Directors defined in the FIWARE Governance Model. Until that point, the FIWARE Community Social Network Manager will be part of the extended Management Team. He/she will report first to the founding partners of the foundation and later to the FIWARE Board of Directors.
Tasks include:
Developing and executing an open source community engagement strategy for 2016-2017 that positions our open source community at the core of our work. Specific aspects to be considered to this end consist of:

Understanding the drives of the open source community developers, motivating and engaging them
Extending the open source developers community by attracting new members and motivating them to work on FIWARE as well as to adopt FIWARE in the development of new applications
Ensuring that all parts of FIWARE receive proper attention from the open source developer community.
Branding, marketing and disseminating the open source community through any means that might be appropriate
Contributing to maintenance and further development of the relationship with any relevant stakeholders, e.g. corporates, SMEs, public bodies (regional, nation and EU level), investors, evangelists, as well as other communities within the FIWARE ecosystem (e.g., FIWARE iHubs)

Promoting and driving the use of the latest and best tools available for open source projects and for community building.
Be the voice of this community at any relevant events, workshops and conferences.
Coordinate with the FIWARE Technical Committee, supporting an effective communication of adopted technical decisions.
This will be a full-time position. The job position will be covered until end of October 2016 under a contract with EIT Digital, partner of the FIWARE Public-Private partnership currently under way. Later, based on performance and the scope of activities carried out by the FIWARE Foundation, he/she may be hired by the FIWARE Foundation.
Practical arrangements and Location
Daily work will be closely coordinated with the FIWARE Management Team, and later with the Board of Directors of the FIWARE foundation as soon as it is established. Considering that FIWARE is a shared European initiative with a global ambition, frequent travel mainly within, but also beyond Europe will be required.
The EIT Digital expects that you chose one of the nine EIT Digital nodes as base for your office [5], although teleworking from a location close to these nodes is feasible.
Qualifications
Proven experience in building open source communities.
Proven exceptional knowledge of all online and off-line networking and team-building techniques.
Proven knowledge of the latest trends in online-networking and use of interactive networking tools.
You're a social connector who's not afraid to immerse yourself in our community. You know everybody, and everybody knows you.
Proven exceptional communication skills, orally and in writing.
Capacity to focus on priorities and work independently.
Capacity to be an active team-player in a high-distributed team.
Proven negotiation experience.
Languages: English, at the level C2 [6]. Other languages of the European Union are an advantage.
Candidates shall be able to take-up residence within the EU.
Compensation Package
Compensation will be commensurate to the qualification of the candidate.
Contact:
Fabio Pianesi (fabio.pianesi@eitdigital.eu) and Juanjo Hierro (juanjose.hierro@telefonica.com)