FIWARE Business
Support

The selected startups and companies of the FIWARE Accelerator Programme can also take advantage of special business support and services complementary to those offered by the accelerators themselves.

Based on the business needs identified by the FIWARE accelerators, the FI Business project provides the selected FIWARE Accelerator companies support services, free of charge, through a system of vouchers. Once they have consumed their vouchers they can still receive one-to-one coaching by paying a fee.

FI Business Project: http://fiware-business.eu/
SERVICES


Physical and online services for early stage and
advance stage startups and SMEs.
Boot Camps




Three day events with on-site workshops for early
and advanced stage startups and companies.


Two bootcamps will be organized, one held in Berlin and the
other in Athens. Each bootcamp will take 3 days and consists of
parallel tracks for early and advanced stage startups and
companies. Each one will be open to 60 startups from all
FIWARE accelerators. Each accelerator will receive 4 vouchers
for their startups. FI Business will contribute to travel costs to the bootcamps.

Early Stage Programme




Parallel Workshops on generic topics such as Business Modelling,
ICT Management, Financing Opportunities and Pitching
preparations.

Advanced Stage Programme




Workshops on sector specific topics such as IPR Management,
CRM, Social Media Marketing, Patents, License Management etc.

Joint Programme




Pitching of later stage startups and companies in front of experts,
entrepreneurs and market experts.

One-on-one sessions with consultants and other startups to work
on individual topics and challenges.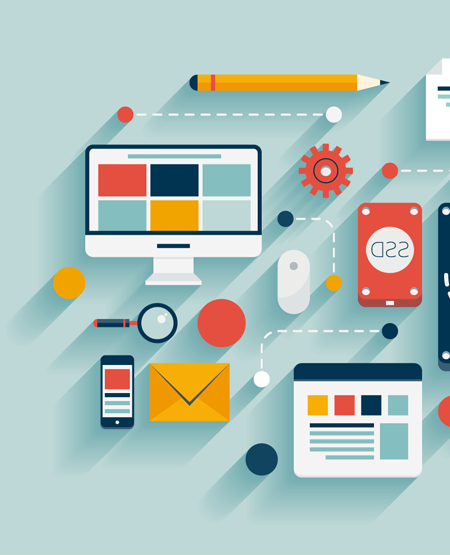 Webinars
Online Seminars on General Entrepreneurship Topics
and Specific Challenges

FI Business will offer a number of webinars to the startups and
companies of all FIWARE accelerators tackling generic entrepreneurship topics such as
business plan, legal issues, marketing as well as specific challenges for startups and
companies in an advanced stage like internationalization, IPR Management, CRM and licensing. Each webinar will be composed of the following modules:
Recorded Video Stream
Interviews with experts, serial entrepreneurs and investors on relevant topics for ICT
startups and high-quality video material available on public stream to all accelerators
and their startups and companies.
Live Discussion with the expert
Every 2-3 months a row of online discussion rounds on basic entrepreneurship topics
following the application rounds of the accelerators. The same applies to the
advanced stage webinars. These webinars are aimed to be tailored to the needs of
the advanced stage startups of the FIWARE accelerators.
Online Library of FIWARE Webinars
Next to self-produced webinars, a pool for the webinars produced by FIWARE
accelerators in a central library is open to all accelerators.
Online Pitching Presentations of Selected FIWARE startups and companies.
All FIWARE accelerators will have the chance to select their best startups and companies to take part in an E-Pitch to qualify for the attendance of onsite FIWARE Investment Forums. The online pitches will be evaluated by sector-experienced business angels and investors and each startup will receive detailed feedback on the quality of their presentation and business idea.
Qualification for Investment Forums
The E-Pitches need to be passed successfully in order to achieve a place in one of the on-site investment forums organized.
Helpful Feedback
The investors taking part in an e-pitch will fill out an evaluation form for each presenting startup which hints what they still need to
improve and a quality rating of each part of their presentation.
How does an E-Pitch work?
Attendees gather in a virtual conference room and one after the other give a presentation in front of their webcam
5-min. online presentation followed by 5-min. Q+A
Investment forums




On-site Pitching Event with Selected Investors


Rehearsal




At least 5 investment forums will be organized. They will be
linked to other FIWARE events or third-party events in order to
offer the participating startups a chance to get in touch with
business angels, investors and other European startups and
companies.

The first investment forums will have a specific sectoral focus
while the last investment forum is planned to offer a parallel
pitching session for several sectors present in the FIWARE
accelerator family.

Each startup will have the opportunity to review their presentation beforehand with an investment expert and work on the last details.

Pitching




The pitch takes place in front of selected investors that are focused on the sectors of the selected startups and companies.
One-on-one coaching




Online Platform to arrange coaching sessions
with international experts


Online platform to arrange one-on-one coaching sessions between the FIWARE startups
and international experts. Each accelerator can suggest coaches from their networks to
join the pool and distribute coaching voucher to their startups.

Open Point System




Each FIWARE accelerator receives a quota of coaching vouchers that their startups can
trade in for coaching hours on the platform.

In case the vouchers of a startup or accelerator are fully used, the startup has the
possibility to make use of the coaching services against payment of a fee.

Pool of International Experts




Each FIWARE partner can assign consultants and experts to the pool that is available to
all FIWARE startups and accelerators.

Coaching Sessions




A coaching session can either take place online via Skype or any other conferencing
tool or in form of a personal meeting on-site. The choice is up to the consultant and the startup.
Matchmaking with
regional ecosystems


Getting in touch with established companies


Several events in different places to match FIWARE startups and companies with established companies in order to get in contact with potential customers for FIWARE innovations.

Target group. FIWARE startups and companies with B2B products and services
CONTACTS




Alexandra Rudl

FI-Business Coordinator
rudl@bwcon.de

Lukas Vonnahme

FI-Business Project Assistant
vonnahme@bwcon.de