Normally we use this blog to post news, announcements, review past events or present current and future initiatives and partnerships. Recently we thanked all the FIWARE community for their participation –your participation! – In making our first Summit a complete success. A success for the Open Community!
It has been a wonderful way to finish 2016, the year that marked the starting point for the next stage in the development of FIWARE, as an Open Source software platform –with a growing hardware and services catalogue attached– and as an expanding ecosystem.
While maintaining the strong healthy links with its European origin, we see how FIWARE is now aiming and reaching to a global market.
The FIWARE community has given the Foundation a key task: to develop the go-to-market strategy for FIWARE, and to drive its adoption across sectors and borders. New members are now part of the FIWARE Foundation and more are expected to be joining soon, as the New Year starts.
With our Programmes in place, the iHub network working at a local level, the Mundus Support Committee expanding the reach of FIWARE Worldwide and another round of Acceleration and funding for startups and SMEs about to be launched… with the new additions to what we have already been offering in order to ease the activity of our developers and entrepreneurs, and with renewed initiatives and partnerships that are strengthening by the day, the future seems to be brighter than ever.
So, when the great twelve months that 2016 has bring for us are about to finish and when, possibly, most of our hard-working community members are enjoying a well-deserved Holiday Season, let's just share a final thought and two words to end a notable time. Thank you!
It should not bother us that we are repeating ourselves: there is a lot to thank for.
There will be time enough to be reviewing and expanding the very good news that we have been sharingrecently.
Now, simply receive our warmest greetings and the wish that you are enjoying this date with your family and friends.
Let's gather together to say goodbye to 2016 and Welcome to 2017! For sure and for all of us, it is going to be best year yet!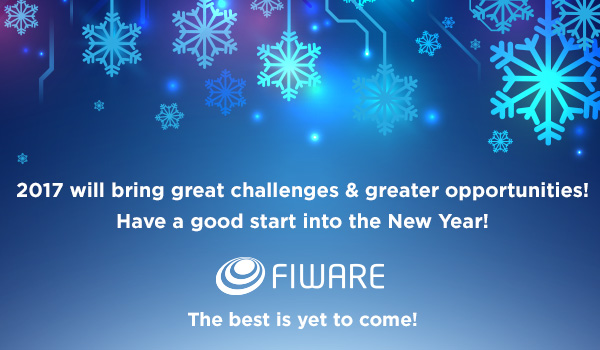 Photo by Igor Ovsyannykov on Unsplash