Although being a young company, launched in 2007, Tera is the project of experienced engineers with a background of more than 20 years working in the Industry, in fields such as energy efficiency, renewable energies, environmental monitoring, in both R&D and commercial developments. Tera focuses its activities around the concept of 'efficiency', implementing this big idea through all its single innovative solutions.
The company is a knowledge-intensive SME that brings together expertise in data science and energy efficiency, using FIWARE to create new products and working within business and industry groups to conduct energy audits, creating custom solutions and implementing environmental monitoring. This framework has given the Tera team a unique vision around web services infrastructure, hardware, wireless sensor networks and thermography.
Tera is now using this expertise to enter the growing home energy management system market, with a hardware and software product that acts as a 'trusted advisor' for managing energy information: Beeta, a modular and scalable system which allows to overcome the technology fragmentation that has been one of the main barriers for any smart solution to achieve mass adoption within this sector… until now.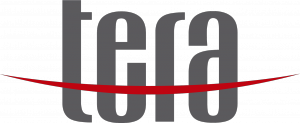 Beeta delivers a cheap smart energy monitoring and consumption optimization system, based on an interoperable and easy-to-install physical gateway, a software interface and a innovative mobile app, for tips & tricks and to enhance the user engagement over time.
KPIs, suggestions and control technologies are combined into a single solution, to improve the energy efficiency in homes and small buildings, as well as the management of the energy produced by 'prosumers' –users with a small batch of photovoltaic (PV) cells, often on their home roof or business–.
Beeta aims to manage and improve the energy efficiency in homes and small buildings. Through the monitoring of user's energy consumption –or PV production– and the environmental data coming from the installed sensors –gathered in the field from the gateway– Beeta provides custom indexes and suggestions, making them available through the app, in order to increase the awareness about the energy consumption and to improve its efficiency. In a full automation version, the system automatically takes care of the monitoring and control of the energy-related appliances.
The physical gateway integrates the most common resources used into a Smarthome environment, deployed to be ready for additional expansions, integrating new technologies based on the customers' needs and on future market trends.
Specific indexes and suggestions are made following proprietary algorithms that can provide detailed consumptions profiling and classification, alerts for overloads and peak shaving or appliances and devices' faults and derating. The mobile app is linked to the gateway in order to have both digital and physical engagement of users.
The main benefits offered by FIWARE include its flexibility and easy interoperability with other platforms. Being Open Source, FIWARE makes the integration of the tools a lot easier and allows to overcome the usual problem of vendor lock-in.
FIWARE technology has been implemented in different steps into Beeta: it is used to gather the data from the gateway and to make it available to the Orion Context broker and related subscribed services and, after being processed by the CEP General Enabler, it is sent back to the Context Broker for further interaction with end users, through desk software and the mobile app.
Beeta allows to maximise the return on investment on photovoltaic (PV) plants and to get real savings by means of the users changing their behaviour, regarding the daily energy usage and consumption. The users will be directly profiting of cheaper bills. The energy savings will lead to a reduction of the CO2 emissions. And, for the "prosumers" –owners of small PV plant, powered under 100kWp–, Beeta will ease to achieve and maintain lower production costs and higher profits. Buildings and houses can save up to 200€ per year on their bills, while the savings would increase up to 400€ per year, in case there is also a PV system.
Beeta is currently undergoing a pilot phase in Bari (Italy), where it has been installed in private and public buildings and PV plants, allowing to test the hardware and to refine the software, based on the feedback received form the first clients and on Tera's on-field experience.
The launch of Beeta on the European market is planned for the end of 2016 and early 2017.