Don't you sometimes wonder why there are so many taxis but how, when you really need one, you can't find one?
Smartaxi collects, in real time, data of the location of taxis in a city. The data is stored and processed to be sent back to taxi drivers through the Internet, showing them a heat map with colors that indicate the best areas in their city to find customers. The only requirement is that the driver has a smartphone or tablet with an Internet connection.
The project was born at the Polytechnic University of Valencia and one of its main objectives is to increase taxi driver's income while improving city transport. With Smartaxi taxi drivers will find more clients, reducing costs and increasing profit.
How Smartaxi Works
First of all, we need information shared by taxi drivers: the moment a client enters a taxi, the driver has to open the application on his phone or tablet and tap on the Start button. When the customer arrives at his destination the driver taps on the Finish button. With this simple gesture the drivers generate information about where a client was picked up and what was his destination. Smartaxi takes that information and, combined with its technological intelligence, can forecast where to find areas with the most demand. The heat map in the application shows, in a quick glance, what areas are best at that precise moment.
Environmentally Friendly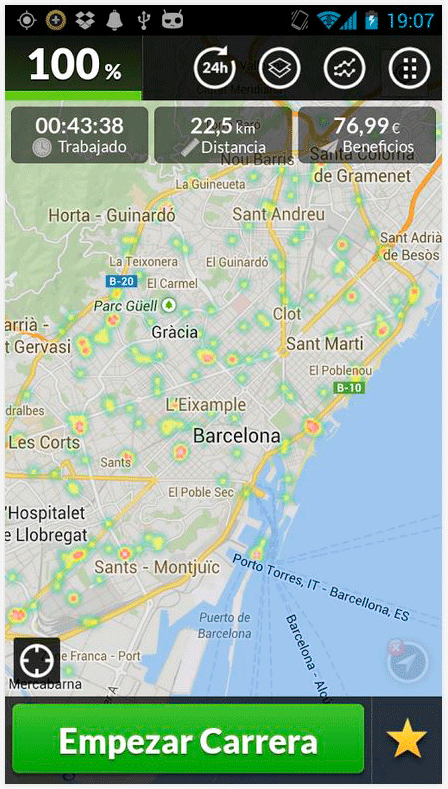 Because the Smartaxi application provides information about zones where the clients are more likely to be, the taxi driver will avoid driving endlessly through the city without picking up clients.
Normally, a taxi driver drives and drives until someone waves him to stop. This can happen after 50 km or even more! To put an end to this problem and reduce unprofitable journeys the solution can be to have taxi drivers know beforehand what are the best places to go when searching for clients. With Smartaxi's heat map drivers can locate a better position in the city and even respond faster to calls.
The long term results of less unnecessary kilometers is that the CO2 emissions would decrease and public transport would improve by reducing heavy traffic on roads. Thanks to the 24 hour prediction, that also shows when are the best hours, drivers can distribute evenly throughout the day.
An App for Smartcities
To create a Smarter city for everyone we need to start with involving the people working and living in the city.
It's impossible to make a city more efficient only with electronics and applications. Active collaboration from citizens is needed. And because public transport is one of the most used services in a city our team thought that improving transport would be a great start. That is why we have proposed Smartaxi for the Smartcities and Communities platform.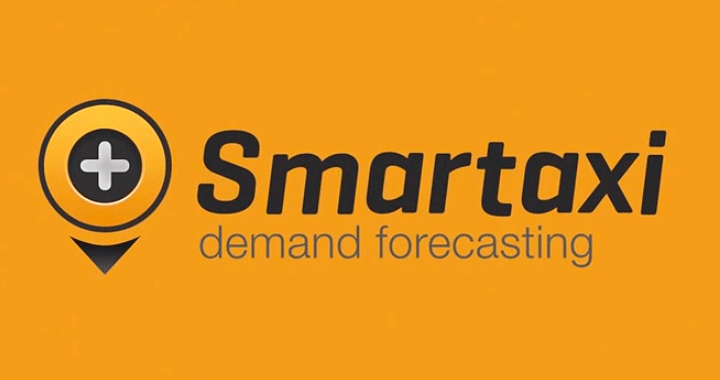 Download Smartaxi
The application is already available for taxi drivers in Google Play and in the App Store. Anyone can download it with just one click. But remember: the key difference of Smartaxi is that it is an application for taxi drivers, not for clients!
Smartaxi & FI-WARE
With FI-Ware we have found the perfect Big Data solution, Cosmos. Thanks to the catalogue of Generic Enablers we were able to finish our application in a easy and very quick way. After working with it during the FI-WARE Smart Business & Industry Challenge we discovered the possibilities it has for applications like ours!
More information at http://www.smartaxi.me/
Román Ortin
► More about how Smartaxi uses FI-WARE in the following presentation that Jerónimo Tocado, from the Smartaxi team, gave in ECFI (Brussels).