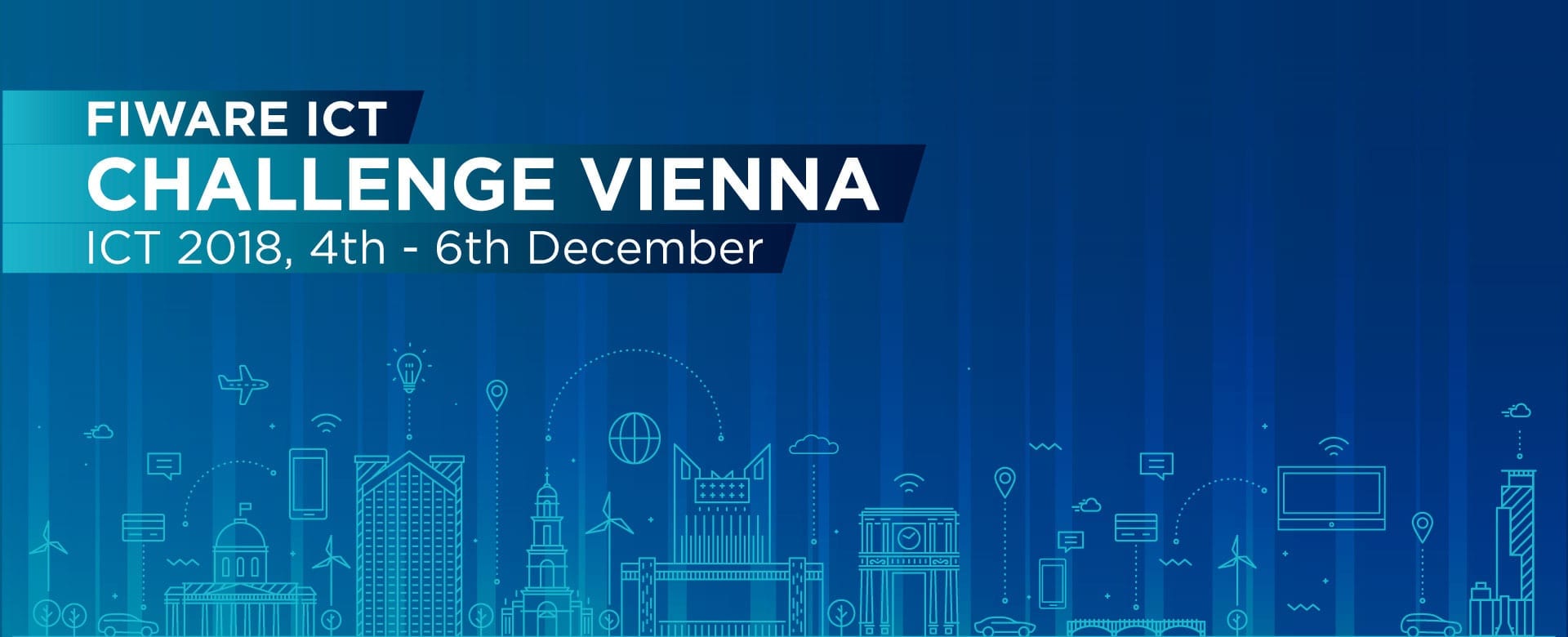 THANK YOU FOR PARTICIPATING IN THE FIWARE ICT CHALLENGE 2018
The winners will get to realize their concept in a Challenge Partner project and won prize money totaling 10,000 Euros.
Participants were asked to develop a Smart City App with real-time data from cities and other data sources, using the FIWARE generic component framework. The event took place at the ICT 2018 Conference in Vienna – the place to be for more than 6.000 developers, startups and innovation leaders.
FIWARE ICT CHALLENGE VIENNA
CHALLENGE 1
Smarter Together – Gamification for Citizen Engagement (City of Vienna)
The City of Vienna is looking for a smart and innovative solution. The principle idea lies in using coding and applying games to motivate residents to explore their region, making people aware of climate change and energy efficiency.
CHALLENGE 2
Inform, Engage and Participate – The LCM Challenge
Information-generation and knowledge-distribution using a digital twins concept. The challenge should provide a performance cockpit prototype that is generically applicable to data being provided by the Linz Center of Mechatronics or other sources.
CHALLENGE 3
Discover Open Data Challenge
Create an assistant to find, understand and take Open Data as a practical guide in the pocket. User-friendly assistant for all Austrian Open Data to make an asset to tangible benefits of the digitalization in order to find, understand and use data.
CHALLENGE 4
Wien Energie Challenge
Wien Energie are looking for innovative ways to exploit the full potential of the monitored energy supply and demand data, as well as the FIWARE IoT platform for smart energy management and maintenance.
FIWARE informs you that the personal data that you provide will be treated by FIWARE at the most care. The purpose of the collection and processing of personal data that we request will be used to manage the event. Check our Privacy Policy to consult the additional and detailed information on Data Protection from our side. You can exercise your rights of access, rectification, limitation and suppression of your personal data through fiware-personaldataprotection@lists.fiware.org as well as the right to file a claim with the control authority.