Discover Open Data Challenge
SUMMARY
Create an assistant to find, understand and take Open Data as a practical guide in the pocket.
User-friendly assistant for all Austrian Open Data to make an asset to tangible benefits of the digitalization. So citizens and people who work in business and science are able to find, understand and use data.
DOMAINS
Participation, Smart citizens, Data literacy
#FIWAREHackVienna
DESCRIPTION
Bring machine-readable data to human-readable data. The assistance starts with a user-friendly interface, e.g. a Bot, which assists in searching and finding data. The assistant helps to rise data literacy, which is an unrestricted competence to work in the digital world. The assistant helps to deal with data in a timely manner and place it in context and question it.
The service also advertises the organizations providing data and even more for existing data. The assistant also allows to comment datasets in an easy way, e.g. to describe, why a dataset has been used or for which use case it is helpful or why a dataset is a favorite. So also the publishing organizations get feedback to their data.
PROPOSED BY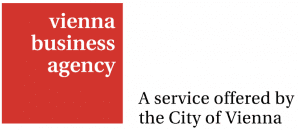 FACILITATORS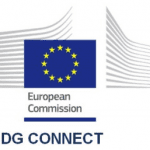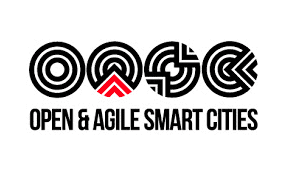 Important! As FIWARE ICT Challenge Vienna is a side event of ICT 2018, all applicants must be registered for ICT 2018. Online registration is closed now but you can still register in person at the venue of ICT 2018.
EXPECTED OUTCOMES
PRIZE & REQUIREMENTS
The challenge winners will be granted 3000 Euros in prize money, and also will be invited to present the prototype at Open Data Days AT 2019 (Feb. 28th – March 4th 2019).
PROCESS AND DATES
LOCATION
Level 1, rooms 1.85 – 1.86
ICT 2018
Austria Center Vienna
Bruno-Kreisky-Platz 1, 1220 Vienna
SCHEDULE 
3 December
17:00   Deadline for the online submission of your Challenge concept.
4 December
17:00   Challenge opening.
17:00 – 17:15   Introduction to the challenges and rules.
17:15 – 17:35   Pitches from Challenge stakeholders (5 min each).
17:35 – 18:00   Pitches from Challenge solution developer teams (3 minutes each).
18:00 – 18:30   Briefing of the developer teams by the Challenge stakeholders about technical details.
18:30   Start of the development.
5 December
Implementation phase with the support of domain experts and challenge stakeholders.
Challenge stakeholders to define with their challenge solution developer teams when to
be physically present. At least one hour starting from 14:00 shall be in common for all
challenge stakeholders.
6 December
11:00   Deadline for the finalization of your prototype/MVP, team presentations, jury deliberation.
11:15 – 12:00   Pitches from the Challenge solution developer teams (4 min + 2 min questions & answers).
12:00 – 12:50   Jury meeting.
13:00   Announcement of the winner in the ICT 2018 Awards ceremony (level 2, hall A).
ARE YOU UP FOR THE CHALLENGE?