WISDOM ACROSS THE BOARD   //   INTERVIEW #15
Just before we broke for the summertime, this series introduced you to Federico Facca, a member of the FIWARE Board of Directors (BoD) since 2019 and the CTO and head of Martel Lab at MARTEL Innovate. This week, we are pleased to sit down with Antonio Jara, a BoD member since May 2019, and the CEO of HOPU, a company focused on the research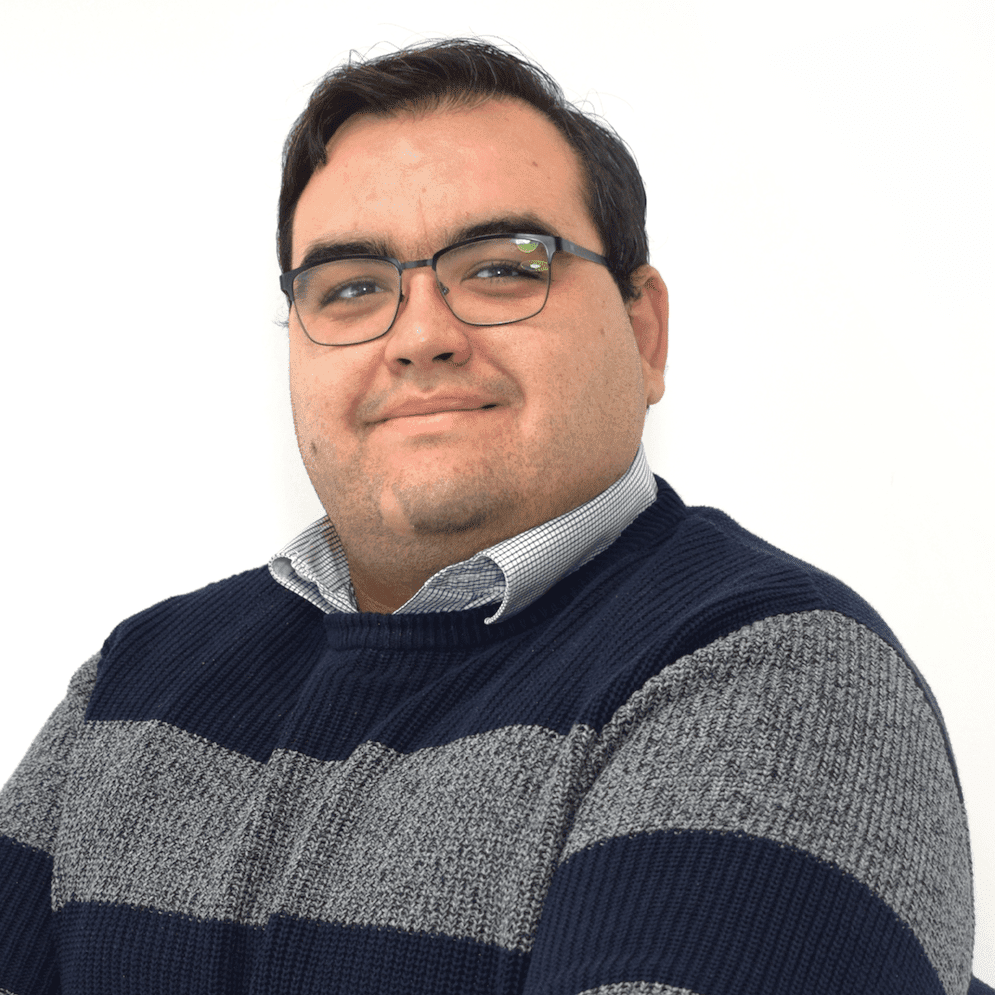 and development of IoT (Internet of Things) and Smart Cities solutions. Before we dive into Antonio's career trajectory, his role within the FIWARE Community, and what he brings to the BoD's table, let's get to know him a bit, shall we? 
A self-proclaimed geek, Antonio tells us that as a kid, he was always playing with pieces of wood, screws, wires, and building his own toys. For him, technology has always been a 'toolbox' from which anybody can develop and improve anything. Based on his passion and growing interest in technology, he went on to study Computer Engineering in Murcia, Spain. Straight after that, he started working on research and IoT-based topics.
"In fact, I started working in the IoT area at the age of 19, thanks to the trust and support from yet another FIWARE-supporter, Prof. Antonio Skarmeta, from Murcia University. After that, my personal life and professional development have always crossed paths with FIWARE. I still remember the first architectures used by the Future Internet Public-Private Partnership – FI-PPP – initiative launched by the European Commission (from which the platform FIWARE has been designed to enable the affordable development of IoT applications across the public and private spheres), in its initial research activities. In all honesty, at that time I could not have envisioned how much FIWARE would revolutionize the way Smart environments and context brokers are developed and understood to date", he tells us.  
After concluding his Ph.D. in 2014, Antonio launched HOPU and since then, the company has experienced exponential growth, with over 30 cities deployment under its portfolio, and continuous support from the FIWARE Community.
The interview has been edited for length and clarity.
FIWARE Foundation: Why do you want to be on FIWARE Foundation's Board of Directors? 
Antonio Jara: When you believe in something, you fight for it, and you want the best for its future. Therefore, one of the reasons behind my decision to join the BoD was to represent the views of, to be the eyes and ears of startups, SMEs, and entrepreneurs that are working with FIWARE, that are supporting the technology, and those that may have yet not done so. In the latter case, I advocate for their support and encourage them to elect FIWARE as their reference platform and standards. As a member of the BoD, I also have a say on the strategic direction of the foundation and that's very important for the future of FIWARE. 

I am confident that everybody in the FIWARE community can see all the efforts – from the Board of Officers, the Technical Steering Committee, and the Board of Directors – that have been put in place so far. And we can see the results already: for the past years, FIWARE adoption has grown considerably among public institutions, the European Union, and also on a global scale, due to its reference uses in Smart Cities, Smart Destinations, Smart Agrifood, Smart Energy, and Smart Industry. 
FIWARE Foundation: What experiences do you bring from your current role and your career to date that would be valuable to the foundation? 
Antonio Jara: As a researcher coming from academia, in order for me to launch HOPU, I have had to learn to wear the entrepreneur hat, how to jump from academy to the industrial ecosystem. Therefore, I have had to change my mindset completely, and this type of experience helps me to better understand how to work with and address the current challenges faced by FIWARE Foundation. 

First of all, you need to make yourself understandable in terms of the business model, to ensure that people can see the value in whatever you are creating and are willing to consume it. Secondly, you need to optimize your resources: When you are in academia, working for large corporations – or supported by research and innovation projects – your funding is guaranteed from start to end. However, when you are a startup or a non-profit foundation, you often lose that safety net. Then, you need to be more creative, optimize resources, and be effective. These kinds of challenges drive you to look for technology and solutions that can progress faster and accelerate evolution, whilst also being cost-effective. So, I do understand what it is like to work with limited resources: I am fully aware of the challenges faced by my peers in the entrepreneurial scene and this can be a great skill, expertise when advising FIWARE on its future plans and its added value for the market.  

Thirdly, I am a strong supporter of standardization activities. I think that standardization is the right way to guarantee the future of open source technologies, facilitate its adoption, and foster collaboration. For that reason, FIWARE, a platform based on common standards is extremely relevant, and given my roles related to standardization (for instance, I am a contributor and member of the European Telecommunications Standards Institute – ETSI, among many other institutions), I can help push for the standardization of FIWARE within the ETSI ISG CIM Group (ETSI NGSI-LD), TM Forum, IDSA, Alastria, TOKEN, and so on. 
FIWARE Foundation: Being a member of the FIWARE Board of Directors presents trials of many kinds because it requires being attuned to people (including those who are at various levels of the foundation hierarchy) and handling a large variety of tasks on top of your role at HOPU. What would you say are the main challenges and opportunities when doing such work at FIWARE Foundation? 
Antonio Jara: FIWARE is part of my DNA. On a personal and professional level, I strive for it to reach its mission, to deliver its vision, day in, day out. Therefore, dedicating time to FIWARE Foundation is one of my favorite tasks. It is an excellent opportunity for me to share experiences and know-how with colleagues and contributors from other institutions that are working with FIWARE technology, share ideas, address challenges, and most importantly: witness, first hand, how the organization is growing and evolving: over 360 members have already joined. 

Therefore, these tasks are considerably relevant as this bring the opportunity to support the arrival of new members, to nurture existing ones, as we are doing with FIMAC in Madeira, the Azores, and Canary Islands (all of which are FIWARE iHubs), by sponsoring events, demonstrators, publications in relevant formats, events, roadmaps design, and at the end of the day, making the technology and FIWARE fundamentals, day after day, more solid.
What has been the greatest achievement/most successful moment with your work with FIWARE Foundation's BoD so far?  
Antonio Jara: To be honest, FIWARE is the result of growing efforts from a lot of people and contributions from many organizations, therefore picking a single achievement from my side would not seem fair, as we work as a team and any outstanding outcome is the result of collaborative work from a large group of people. 

Nevertheless, I would like to point out that a major achievement for me has been the involvement of FIWARE in climate change mitigation activities, reflected by FIWARE and HOPU's joint participation at a session during the United Nations Framework Convention on Climate Change (COP25), in December last year. I really think it is important to have this kind of presence, as well as all the other activities being carried out by the foundation around circular economy, sustainable energy, the EU Green Deal, and so on. I really think that climate change mitigation is one of the major issues that Smart Cities should be addressing, and FIWARE, as the "Operating System" that enables the orchestration layer among different use-cases verticals and software layers, supporting the integration from sensors to the data exploitation by different tools, analytics, and human interactions. 

At the end of the day, FIWARE is the orchestrator of the Smart Cities movement, with IoT devices/sensors that monitor and capture what is happening in the city, and ultimately help decision-makers to achieve the right actions and decisions. The key value proposition of FIWARE as a key driver is to enable this federation, interface, and interconnection via Open Standards, standardized APIs, and well-defined data models.
FIWARE Foundation: From your perspective, what are FIWARE Foundation's biggest strengths and challenges for the upcoming years? How can Open Source help to tackle the latter? 
Antonio Jara: FIWARE Foundation's significant strengths lie in 1) its community members – with top-reference organizations at a global scale, SMEs, startups, and individual members contributing with adoption, updates, new enablers and supporting the committees; 2) the common standards as a baseline to guarantee consensus, alignment with other organizations, liaisons and to clearly define FIWARE's role within the technology ecosystem; 3) the European Unions' growing efforts to become a Digital Single Market, by enabling the market needs, regulations and resources to make this digital transformation possible via programs such as as the Connecting Europe Facility (CEF), for instance, in which FIWARE plays a key role with its Context Broker.

As for challenges, I will elaborate on a common barrier to all cloud-oriented platforms and SaaS technologies: we see a strong dominance from U.S. based providers, and recently, China has also become active in the field. Therefore, ensuring the adoption of FIWARE technology beyond Europe is surely a major challenge but we are not standing still. The integration and cooperation between FIWARE and Open Source initiatives such as Red Hat (the company joined FIWARE Foundation as a Platinum Member earlier this year), for instance, are crucial to gain traction within other cloud solutions and digital platforms. 

Hence, I seriously consider that the foundation's strengths (compliance with EU regulations, the current wider adoption, and stronger community) are key elements to overcome this constraint and guarantee that the foundation keeps contributing to its community, addressing the ongoing and rising needs for a data economy society, focusing on data sovereignty, and fostering the growth and usage of Distributed Ledger Technologies (not least blockchain), AI and so on.
In terms of the growth of FIWARE Foundation in the coming years, what will your contribution be? What changes, if any, would you make to the foundation's strategic direction? 
Antonio Jara: This question is one that all members of FIWARE Foundation's Board of Directors should constantly be asking themselves. Why? Because we should as well be aligned on the organization's vision in the same way that we are well aligned on its mission. As an example, FIWARE's Board of Officers Ulrich Ahle and Juanjo Hierro have worked hard on new and innovative opportunities, such as the ongoing cooperation with some of India's best Smart Cities projects, alignment with – as a reference platform – the initiative "Smart Cities Made in Germany", to mention but a few, and we need all hands on deck here to pursue such strategies. 

From my perspective, we are starting a new era: 2021 is coming, UN's Agenda 2030, EU Green Deal, and hopefully soon a post-COVID economy. All these changes have in common one thing: the use of technology as their main resource. Therefore, my main duty within the Board is to guarantee that FIWARE is a key component for the post-COVID economy, to continue supporting the digital transformation, a digital single market for smart regions, towns, and villages (by replicating experiences from cities), and enabling a sustainable economy that addresses the UN sustainable development goals, its 2030 agenda and is a key component of the EU Green Deal. 

In this particular front, HOPU is currently leading key activities on air quality monitoring, and AI urban models that help cities to better understand the impact that each green action/investment – such as new urban mobility, green zones, etc. – have on climate change mitigation and also establish KPIs/indicators that help to understand and evaluate the performance of different actions. I really hope that HOPU supports data-driven policy-making processes, thanks to FIWARE. Then, all these experiences and successful use cases can be leveraged, replicated, and used for the benefit of all, and become a key instrument as the EU Green Deal. 

FIWARE ecosystem has resources, the networks of cities, based on FIWARE and the network Open and Agile Smart Cities (OASC), key companies working on the deployments, and supporting cities to roll-up these solutions, therefore we just need to continue working hard to make sure that it happens. 
Visit the FIWARE blog in the coming weeks as we will catch up with the newest members of our BoD, Brigitte Lutz (City of Vienna) and Pierre Golz (City of Herne). For the very first time, two end-users have joined the BoD at the same time.