1. Together with 16 co-exhibitors from 6 different countries the FIWARE stand became the meeting point for cities, large companies, SMEs and startups to do business.
2. Three exciting days spent in the 180m2 FIWARE stand where companies from Japan to Spain, and from Germany to India were committed to designing the urban future powered by FIWARE.
3. FIWARE Foundation kicked off its 3rd consecutive time at the event by once again bringing together the FIWARE ecosystem and connecting the worldwide network of Smart Cities.
4. Two new members from Sweden; Capelon and Sensative, were welcomed onboard, joining our ever growing network of 300+ international members.
5. 10+ FIWARE guided tours gathered powered by FIWARE solutions from Italy, Netherlands, Portugal and Spain. Special thank you to the host partners Atos, Bettair, OpenMove, Phoops and Ubiwhere.
6. "A smart city, this is how you do it – connected, flexible and meaningful: make the real future city" book presentation with the Future City Foundation, a FIWARE iHub, at the FIWARE stand.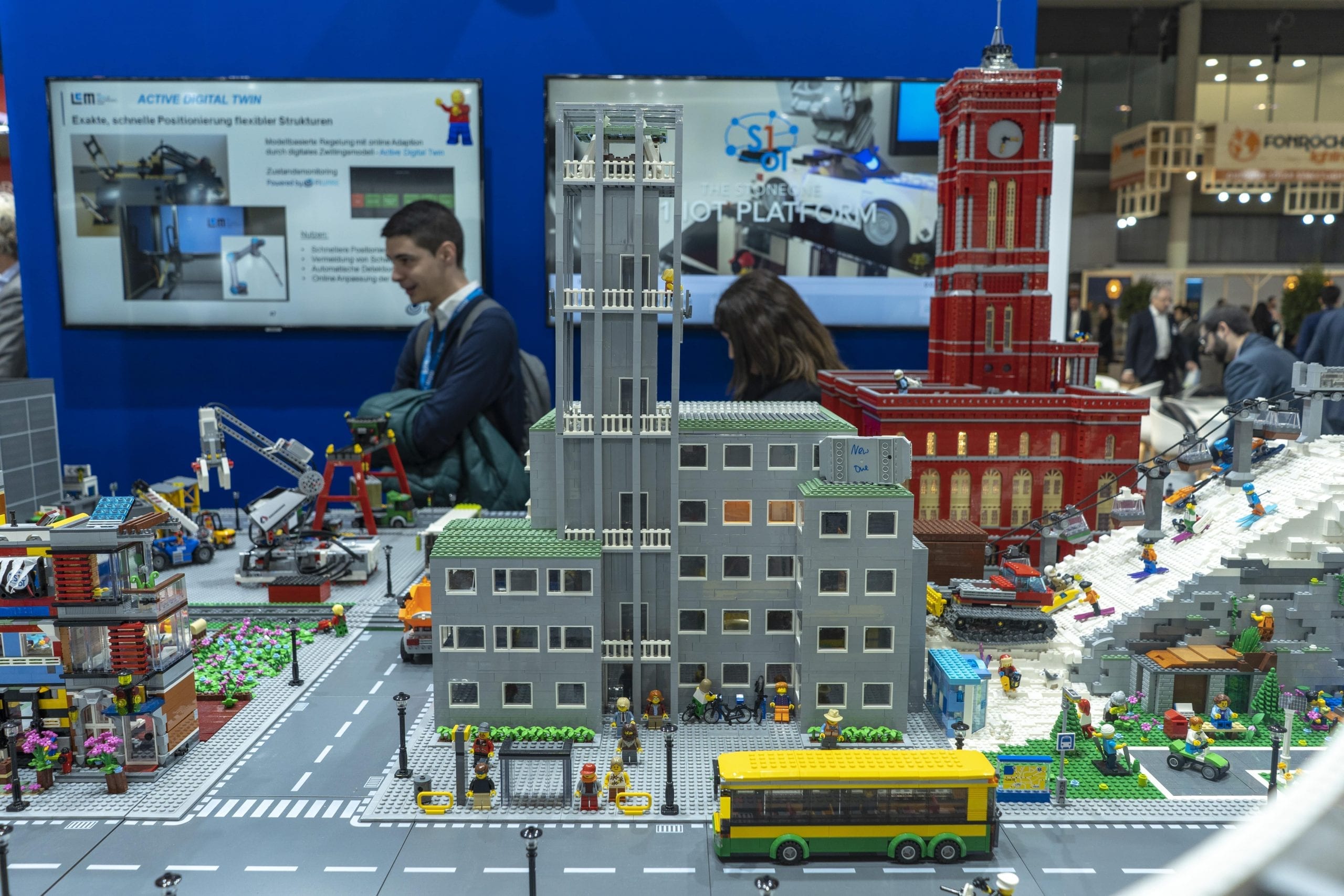 7. The Smart World by FIWARE (made entirely of Lego bricks) has been photographed by publications from over 20 countries. The Smart World by FIWARE, which originated as a demonstrator of the Smart MaaS concept, has now also been extended to the domains of Energy, Industry 4.0 and Farming. New videos are coming soon, stay tuned!
8. The power of the Context Broker: New open calls for SMEs and startups, new success stories from European cities, new public administrations on-board. Special thanks to the staff of the Connecting Europe Facility (European Commission), our co-exhibitor for the second consecutive year.
9. From North to South: We welcomed the German cities of Haßfurt, Hamburg, München, Wolfsburg and Solingen to the booth.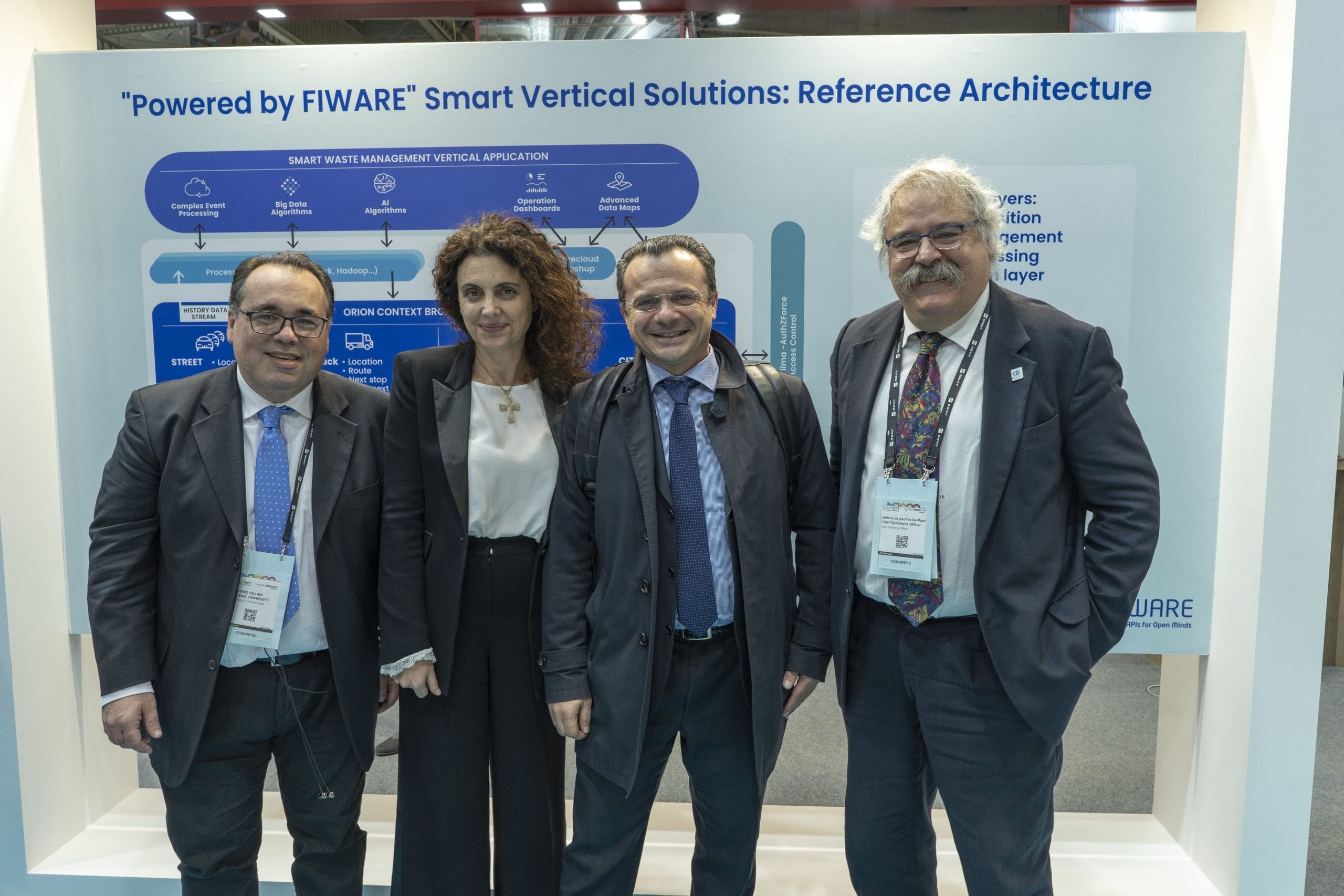 10. How can FIWARE be implemented in my city? Interesting visits from the Mayor of Messina and Smart City managers from Nice, Murcia, Malaga, La Palma, and Pamplona.
11. FIWARE going global: Companies and public administrations from the United States expressed an interest in the FIWARE Foundation as a model of community engagement.
12. The FIWARE Smart Regions: Junta de Andalucia as an example of scalability of the FIWARE platform.
13. Warm welcome to special guests from the press: 10+ experts in Smart Cities interviewed the FIWARE Foundation Board of Officers.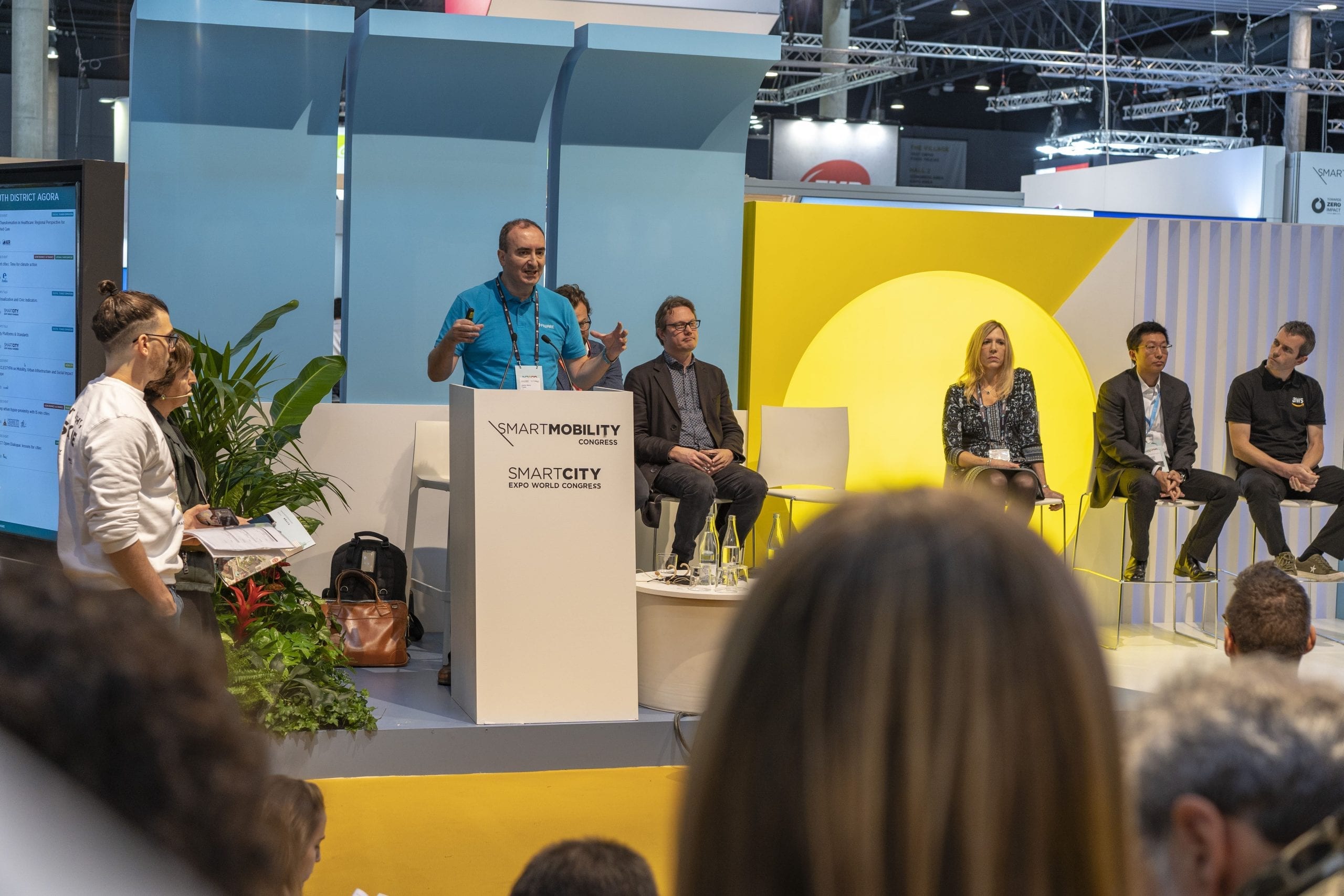 14. Hot topics debated at the FIWARE booth, such as Blockchain, access to data, and "the use and re-use of data". FIWARE Foundation is committed to creating an open source environment where public administrations and companies cooperate to improve the urban experience of citizens.
15. Taking the stage: CEO Ulrich Ahle and CTO Juanjo Hierro share the FIWARE vision at the Congress of the SCEWC. Ulrich talked about "fueling city's growth strategies toward smart economies", whilst Juanjo elaborated on the FIWARE value proposition for Smart Cities in a "IoT, City Platforms & Standards" context.
Want to read more about what we were up to at Smart City Expo World Congress 2019 in Barcelona? Be sure to read our complete recap of the event here.