Earlier this month, the FIWARE Foundation headed to Vienna, Austria to attend ICT Vienna – Imagine Digital – Connect Europe. The event, which took place from December 4th to 6th, welcomed more than 6.000 developers, startups, SMEs and innovation leaders from across the globe. ICT Vienna "focused on the European Union's priorities in the digital transformation of society and industry. [In addition] it presented an opportunity for the people involved in this transformation to share their experience and vision of Europe in the digital age."
Vienna (a member of Open & Agile Smart Cities), one of the most innovative cities in the world, teamed up with the European Commission and the FIWARE Foundation to facilitate this year's FIWARE ICT Challenges. During the challenge, participants were asked to develop a Smart City App with real-time data from cities and other data sources. All whilst using the FIWARE generic component framework.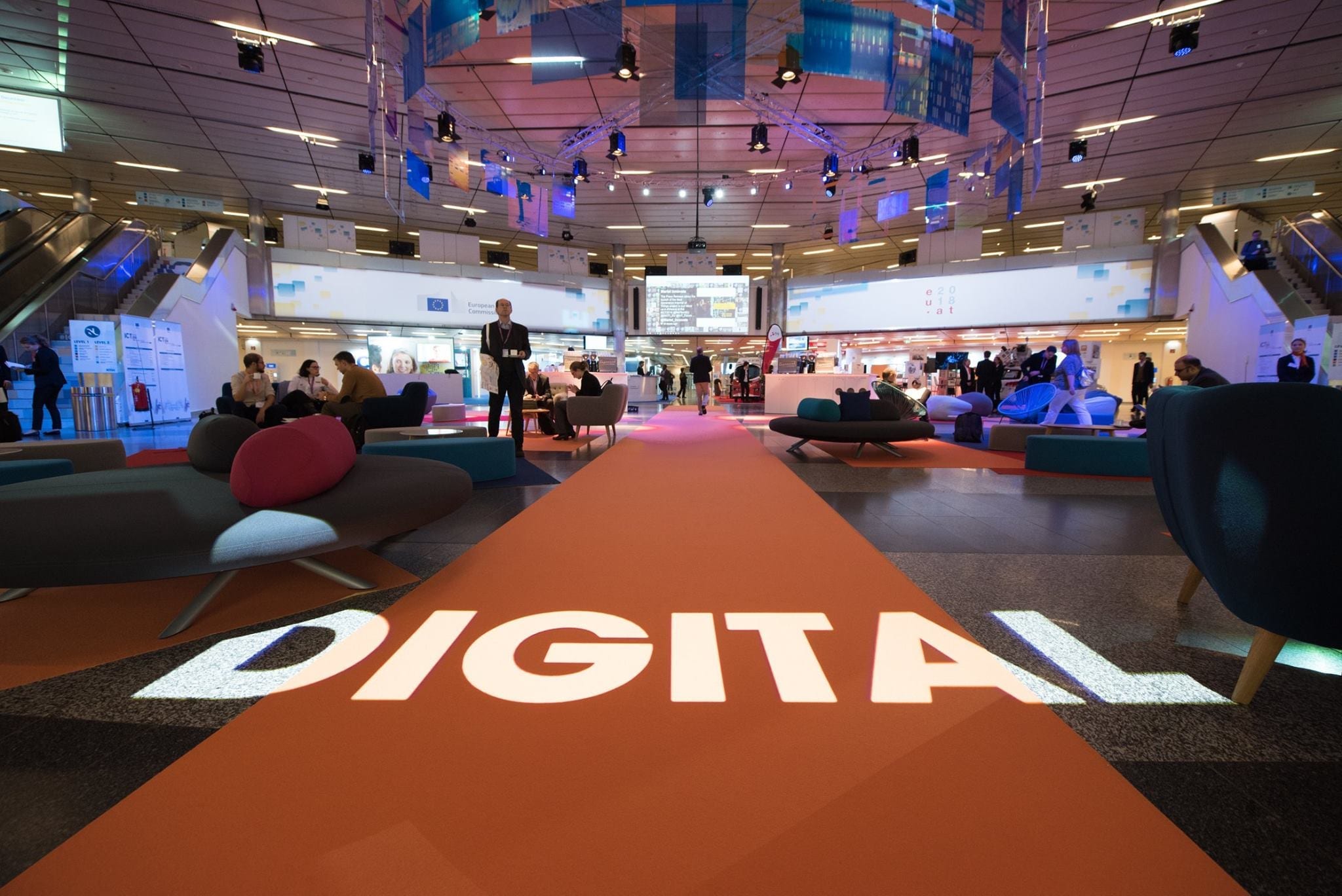 Each team had less than 48 hours to create a concept and running prototype/MVP, which they then presented to a jury. Four winners were chosen in the following three categories.
Smarter Together – Gamification for Citizen Engagement
Participants were asked to use coding and apply games to motivate residents to explore their region, in this case, Vienna. The goal was to make people aware of climate change and energy efficiency.
Due to their innovative solutions to the challenge, proposed by Smart Together, City of Vienna, Cooperation OGD Österreich and Vienna Business Agency, not one but two teams were declared the winners. Team Kios (Maria Tziakouri, Marilena Chrysanthou, and Philokypros Loulianou), and Team CC (Pukka Nikander and Erol Galip Serbest).
Discover Open Data Challenge
Proposed by Vienna Business Agency, Land Oberösterreich, and Cooperation OGD Österreich, the goal of this challenge was to create an assistant to find, understand and us Open Data as a practical pocket guide. Participants were asked to create a user-friendly assistant for all Austrian Open Data, thereby contributing to the tangible benefits of the digitalization. The winners were Team Almadigit: Alessio Salzano and Antonio Galletta.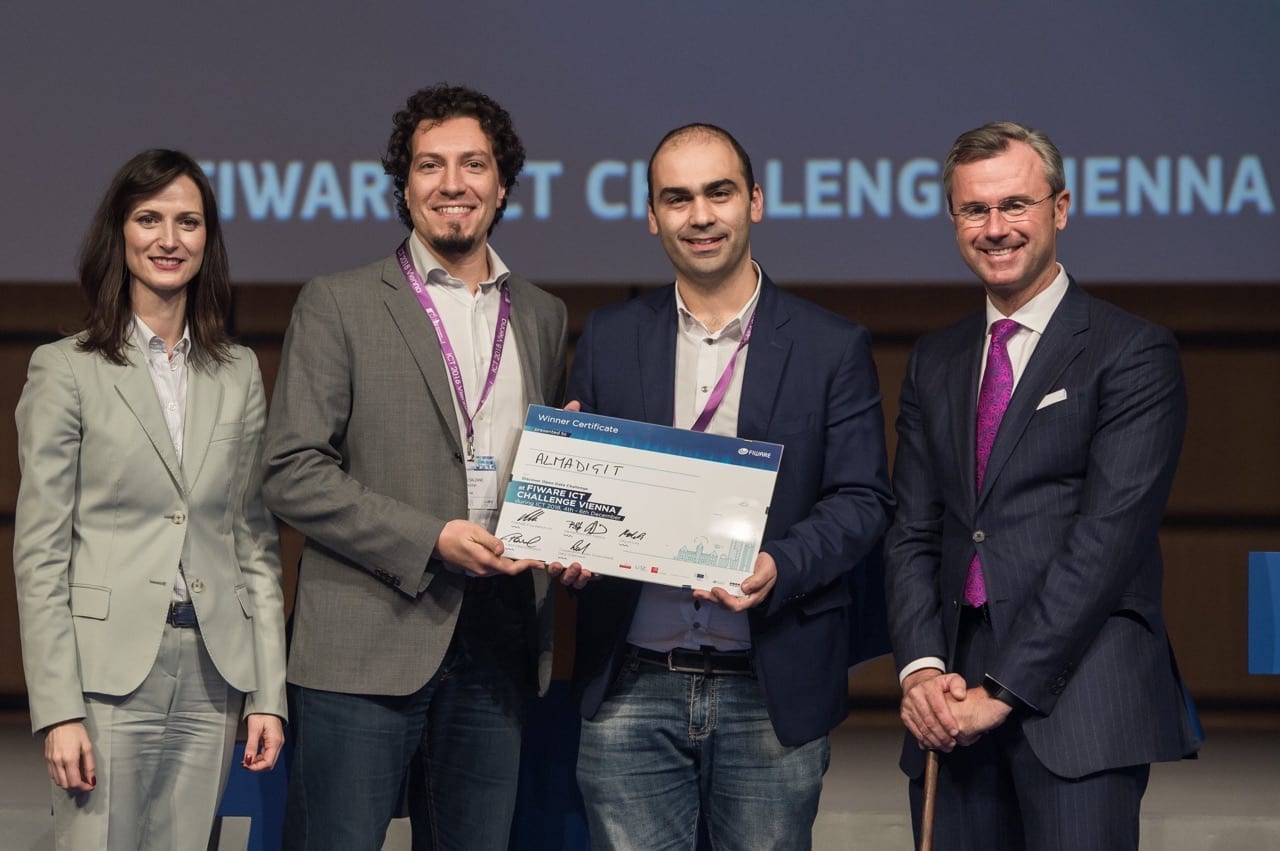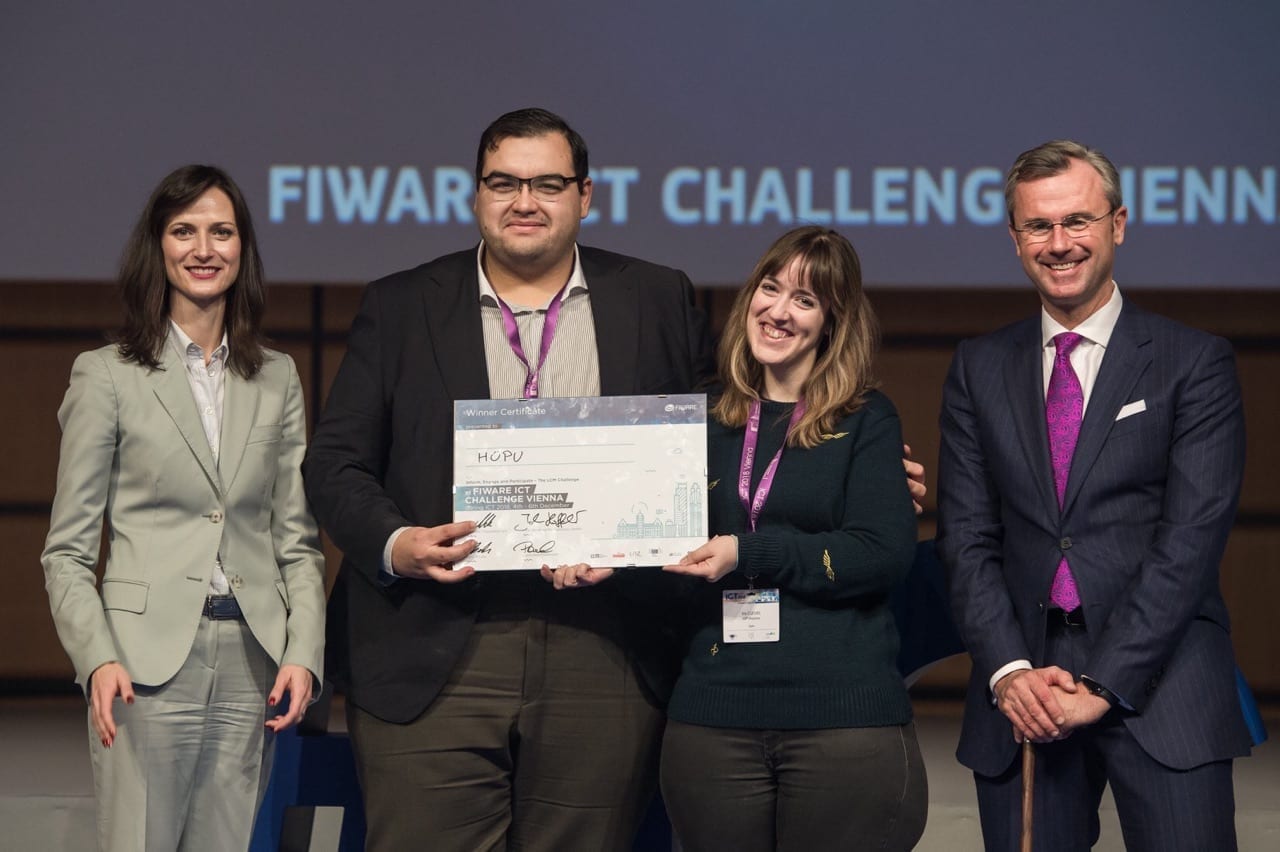 The LCM Challenge – Inform, Engage and Participate
The goal of the challenge, proposed by Linz Center of Mechatronics, the City of Linz and Land Oberösterreich, was to provide a performance cockpit for data coming from different sources using FIWARE NGSIv2. The winning team was Team Hop Ubiquitous, which consisted of Antonio Jara and Iris Cuevas.
The winners took home a variety of prizes, including cash prizes. In turn, each winner will get to implement their proof of concept in a real project involving the Challenge partners in question.
At the event, they also had the opportunity to present their concept and running prototype/MVP to high-level decision-makers from companies and cities, as well as the European Commission. In addition, the event provided the perfect opportunity for them to showcase their prototype to the entire ICT community of developers, startups, universities, companies, and policy-makers. Lastly, each winner will receive tickets to conferences, such as the Smart City Expo World Congress in Barcelona, Spain.
The winners of the FIWARE ICT Challenge were awarded their prize by Mariya Gabriel, European Commissioner for Digital Economy and Society, and Norbert Hofer, Austrian Minister of Transport, Innovation, and Technology, during the closing ceremony of the event.