Imagine walking or driving through a city and the city itself tells you which trendy spots to check out, where to park your car in that moment, or which areas to avoid because of air quality or traffic congestion. In Porto, Portugal, this vision has become a reality and the city itself is already communicating directly with residents, tourists and even startup businesses using FIWARE standards and the UrbanSense platform.
As one of the first cities that joined the Open and Agile Smart Cities (OASC) initiative back in March this year, Porto has been a pioneer city adopting FIWARE standards with the support of Ubiwhere, a Portuguese company experienced in the development of middleware and platforms. A key instrument in the development of Porto's open city platform is the UrbanSense infrastructure, which was developed under the European funded project Future Cities Project. The Future Cities Project is a partnership between the University of Porto and the City Council aiming to create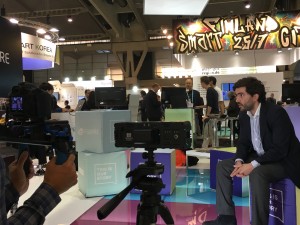 a Competence Centre for Future Cities in the city of Porto. Together, but also with the participation of the Citibrain joint-venture, the city of Porto and Ubiwhere have developed the interfaces bringing access to real-time, contextual environmental data from 75 fixed and mobile units (monitoring stations) located across the city. The data is augmented by scanners installed on the city Council's 200+ fleet of vehicles, creating a large-scale mobile scanner. External providers like the city's water supplier, transport data providers, social media data and business startup statistics are all plugged in to the platform to allow the city itself to guide you as you explore, travel, and work. The city of Porto now has plans to leverage the results of this work and expand the FIWARE/OASC-compliant urban platform to become the central point of its new integrated management and control center. Another example of the Porto's full commitment in the OASC initiative, the city of Porto has just created a competition (www.desafiosporto.pt) to support the development of applications on top of its integrated management and control center platform. With this competition, the city, in partnership with 4 large companies (NOS, CEIIA, EDP and EY) will fund up to 4 solutions with a total of 250 thousands of euros available.
Following the steps taken by Porto, and again with the support of Ubiwhere, several other Portuguese cities (e.g. Águeda, Aveiro, São João da Madeira and Torres Vedras) are starting to provide real-time data on mobility/ transportation and environment.
The key to helping the city communicate effectively is to have partnerships with companies like the location and mapping provider HERE. The HERE platform is behind the navigator system embedded in most of the cars and communication with the city, which would enable the display of real-time open data in navigation maps, improving the overall user experience.
One of the issues for companies like HERE when they are trying to build applications/services for end users is the lack of smart city de-facto standard interfaces, enabling homogeneous access to relevant data. As a result, integrating real-time open data exported by any city requires the development of software adapters which are costly and take time to become ready.
If cities were exporting the data in a standard manner, creating an application that can be developed once and work in cities around the world would be feasible.
Lack of standard interfaces for accessing real-time data of cities becomes a rather huge challenge for SMEs and startups because they cannot afford to repeat the development of adapters in each city. While the benefits for end users can be great, they are too high to be passed on through a low-costing app, which has held back the smart cities, Internet of Things, and civic tech industries so far.
The FIWARE NGSI standard API enabling access to information of what is going on in OASC cities makes plugging a wide range of real-time sensor data into its platform much easier. It allows businesses like HERE to create a solution first tested in the city of Porto, involving citizens and travellers, which can be ported without changes or adaptation to other cities, currently 75, that are signed up to OASC.
"We are able to add another layer of insight into the HERE platform; localizing it more and making it more specific to the user," said James Marugg, Sr Account Executive at HERE. "The FIWARE Open Platform allows for vast amounts of data to be received and fed into other systems."
Using the FIWARE standards, the UrbanSense platform is able to support a number of applications that enable the city to talk directly to residents and visitors and can be ported to those cities that will become part of the OASC initiative:
HERE's mapping application that lets travellers map their directions, avoid contributing to areas of high traffic pollution and drive directly to an available car parking space in real time;
A travel app that tells visitors which sites are then trending in that moment in travellers recommendations;
Applications that help share relevant data and information to help new businesses locate their offices and shopfronts;
An application to improve Quality of Life that, among others, monitors levels of UV radiation;
A water management app that lets residents compare their water consumption with others' based on profiles.
The Ubiwhere, Citibrain and HERE demos were showcased at the SCEWC Smart City Plaza and FIWARE booth this week in Barcelona, while more cities also announced they joined the OASC Initiative.