Next Tuesday, September 23rd, the FIWARE Accelerator IMPACT is organizing a Business & Tech Hackathon focused on mobile projects developed with FIWARE. Applicants must develop a web or a native app in 5 hours! Participants will have five hours during which they can work alone, in pairs or in threes. Teams should combine both technological & entrepreneurial attributes.
Registration is free and 5.000 euros in prizes will place special value to those achieving a functional prototype of the idea (design, code & business idea) during the session.
The will take place in the CAD (Centro de Aceleración Digital – Digital Acceleration Center) installations in Madrid (calle Viriato, 20), starting 3:00 PM. After the presentations, the challenges to be met by the participating developers will be launched. Those who do not have a partner and wants to join a team will have a chance to meet up with his colleagues at 4:50 PM to be acquainted with them, during the Meet & Drink.
Find all the information for the Business & Tech Hackathon here.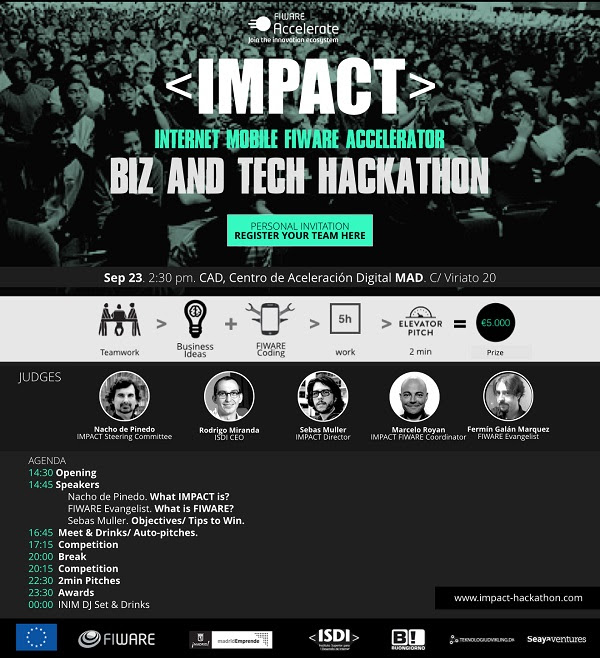 You only have few days left to register! Hurry up, register now!