URBI
We are Italians living in Berlin, cyclists. Berlin is not a famous city for sunny days. But car sharing arrived and the sunny days began. This is how all started and URBI was born. URBI is shared-use mobility aggregator that enables people to find the best solution to reach a destination comparing all the available options at their fingertips. You enable the services you subscribed to, choose the best options and book the vehicle. You can type in your destination and URBI will present you with various options based on your current location, allowing you to compare them by duration and price, all in real-time. You can also check your past – and present- bookings to be sure you won't have any surprise about your expenses. And many more features to come that are under development that simplify the use of the service!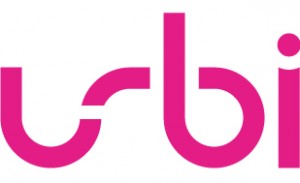 Goals and Challenges
URBI is the solution for the car sharing users. Before URBI it was very difficult to find out what was the best option for the user to reach his destination, the fastest, the nearest, the cheapest… the only way was switching from the app of one provider to the other and this was time consuming and gave the user a fragmented experience. URBI solves this problem and collects all the services in one app and compare them all, in order to offer an unique experience to the final user. The market of car sharing is very big with an expectation of 12 million worldwide car sharing users. Each car sharing car is taking off the roads 17 private cars. We aim to cover the 5% of the European market and to help the spread of this movement.
The choice of FIWARE
URBI uses FIWARE to fetch and visualize Car-Scooter Sharing data.
Products developed within FIWARE
We use our FIWARE Community Cloud instance to fetch all the Car-Scooter Sharing data. We put geodata information on Context Broker. It is connected through Cygnus to the CKAN Portal and to Cosmos Instance to store historical data. Our mobile app and web app are both connected with Orion Context Broker to fetch the data and subscribed to real time changes. We use Object Storage to store data that don't change often. We plan to use Spago Bi to analyse the historical data from Cosmos.
BigData Analysis Cosmos: BIG data analysis of all the GeoSpatial data collected. We will use this data to provide statistics of the Car Sharing/Sharing usage in the cities among all provider. This data will help the city to optimize the services already provided and will give them a better oversight on what is missing.
Datasets consuming and pro- ducing – CKAN: Many providers/cities don't have API or accessible data. We use the Cloud to aggregate and distribute those data. For example sometimes we have to scrap the providers web page and create structured data out of it. Luckily some cities already have some open data we are able to consume. We conncected CKAN to our Orion instance to publish all vehicle data in real time on the Open Data Portal. So other users will be able to consume the data divided by city. We also update daily on CKAN some "non real time" data like Operational Areas and dedicated parkings
Benefits and accomplishments.
URBI launched in Italy on February 2014 reaching now more than 45.000 downloads. In the past three months became the first international aggregator and launched in Germany, Copenhagen, Stockholm and Wien. The app was developed for both iOS and Android, for Smartphone, Tablet and Smartwatch. We were selected by Speed Up Europe Program and were ranked as the best team among all the FIWARE acceleration programs for the use of the technology.