SMARTER TOGETHER VIENNA CHALLENGE
SUMMARY
"Smarter Together" gamification for citizen engagement in smart districts for improvements in energy efficiency to address climate change.
This challenge is aimed at developers and startups willing to use FIWARE technologies in order to deliver innovative urban solutions that involve the community. The principle idea lies in using coding and applying games to motivate residents to explore their region, making people aware of climate change and energy efficiency.
DOMAINS
Data Economy, Next Generation Internet, Social Inclusion and Interaction, Public Space, Smart Cities, Smart Mobility, Smart Energy & Grid
#FIWAREHackVienna
DESCRIPTION
The project Smarter Together, led by the Department for Urban Renewal and Testing Centre for Residential Houses (MA 25) of the City of Vienna, together with the FIWARE Foundation has announced a new challenge. Smarter Together is the biggest EU project in Vienna and a part of Horizon 2020 initiative bringing smart and inclusive solutions to urban districts. Since February 2016 over 40 projects have been implemented in the districts of Geiselberg and Enkplatz, often involving the locals. One of the most successful participatory projects was the sensor-based game, Beat the Street, that implied collecting points for being active and moving. FIWARE is a set of the open source software components of choice for building innovative solutions and developing smart applications on the Cloud. We are looking for a smart app that will make Vienna's district Simmering ready for the future.
Show your talent on the EU-wide level and develop an application which exploits multiple data sources including IoT (devices) and other core components of the FIWARE platform.
PROPOSED BY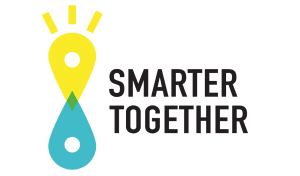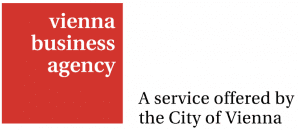 FACILITATORS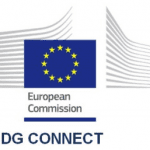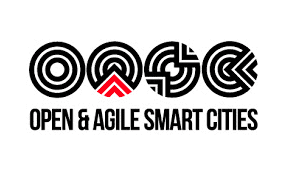 With the Smarter Together challenge, Vienna wants to go beyond the technology to engage and improve the life of the citizens in the Simmering district. And you can help to solve this real city problem!
<iframe width="560" height="315" src="https://www.youtube.com/embed/sgROquXgvnw" frameborder="0" allow="autoplay; encrypted-media" allowfullscreen></iframe>
I

mportant! As FIWARE ICT Challenge Vienna is a side event of ICT 2018, all applicants must be registered for ICT 2018. Online registration is closed now but you can still register in person at the venue of ICT 2018.
EXPECTED OUTCOMES
The focus of this challenge lays on smart urban solutions. For this hackathon, we want you to develop a creative context-aware app, a respective prototype or a minimum viable demonstrator that would serve as a gamified travel guide through the Smarter Together destination area. Your solution should make it possible to collect points, competing with other residents and solving various riddles. The app should encourage citizens/users to go out into the streets, stay active, explore the Simmering district, learn about local developments and organisations and interact with other citizens.
The outcomes of the challenges, like first prototypes and Apps, would be tested by Smarter Together in the field.
DATA SOURCES
There are over 450 datasets available:
More than 150 Vienna's datasets including geoinformation and real-time data
– Click here
Layer repository of Vienna's datasets
– Click here
Additional Open Data of the City of Vienna in various formats
– Click here
PRIZE & REQUIREMENTS
Compete for a chance to win participation in the Smart City Expo World Congress '19 in Barcelona for 2 people including travelling. Moreover, the ICT'18 will attract around 6000 visitors. The challenge will be held in the room next to the catering area at this event giving you a great chance to network. Last but not least, the announcement of the winners will be a part of the official ICT'18 closing plenary.
Use the most advanced protocol stack, FIWARE Context Broker and NGSI (more information on https://www.fiware.org/developers-entrepreneurs). A catalogue of FIWARE components can be found on https://www.fiware.org/developers/catalogue/. Your application should run on the datalake where you will access all data from https://smartdata.wien/. Once applied, you will get access to the FIWARE node that runs this address. The usage of the FIWARE Lab will be an advantage (see http://lab.fiware.org). Access FIWARE tutorials – https://fiware-datamodels.readthedocs.io/en/latest/
SELECTION CRITERIA
The Challenge coordination team will assess the submitted proposals based on the following selection criteria:
– A creative approach: be innovative and apply code to engage people and communities.
– Potential impact: your idea will be evaluated with respect to market and media potential.
– Technical relevance: the proposed app must make extensive use of the FIWARE technologies. FIWARE Context Broker and NGSI are prerequisites.
PROCESS AND DATES
LOCATION
Level 1, rooms 1.85 – 1.86
ICT 2018
Austria Center Vienna
Bruno-Kreisky-Platz 1, 1220 Vienna
SCHEDULE 
3 December
17:00   Deadline for the online submission of your Challenge concept
4 December
14:30   Team formation, guided tour through Smarter Together area. Meeting point – U3 Enkplatz, Enkplatz exit, Vienna (in front of the church).
17:00   Challenge opening.
17:00 – 17:15   Introduction to the challenges and rules.
17:15 – 17:35   Pitches from Challenge stakeholders (5 min each).
17:35 – 18:00   Pitches from Challenge solution developer teams (3 minutes each).
18:00 – 18:30   Briefing of the developer teams by the Challenge stakeholders about technical details.
18:30   Start of the development.
5 December
Implementation phase with the support of domain experts and challenge stakeholders.
Challenge stakeholders to define with their challenge solution developer teams when to
be physically present. At least one hour starting from 14:00 shall be in common for all
challenge stakeholders.
6 December
11:00   Deadline for the finalization of your prototype/MVP, team presentations, jury deliberation.
11:15 – 12:00   Pitches from the Challenge solution developer teams (4 min + 2 min questions & answers).
12:00 – 12:50   Jury meeting.
13:00   Announcement of the winner in the ICT 2018 Awards ceremony (level 2, hall A).
ADDITIONAL INFORMATION
The Smart City Agency supports the City of Vienna's efforts to achieve the goals defined in the Smart City Wien Framework Strategy, which was adopted in June 2014. The key objective for 2050 is to ensure the best quality of life for all residents of Vienna with the greatest possible conservation of resources. This is to be succeeded through comprehensive social and technological innovations. In order to give this initiative a face, selected projects are needed to illustrate the versatility of this development. The project collection is presented here and updated continuously.
About the Smart Together project: In total, 21.000 inhabitants will benefit from smart project solutions within the fields refurbishment, energy, mobility and information and communication technologies. An emphasis is made on dialogue, in line with the Vienna Smart City Framework Strategy where the human dimension of the Smart City is the focus of attention.
About FIWARE: FIWARE is a curated framework of open source platform components which can be assembled together and with other third-party platform components to accelerate the development of Smart Solutions. The FIWARE platform provides a rather simple yet powerful set of APIs that ease the development of Smart Applications in multiple vertical sectors. The specifications of these APIs are public and royalty-free. Besides, an open source reference implementation of each of the FIWARE components is publicly available so that multiple FIWARE providers can emerge faster in the market with a low-cost proposition.
CONTACT
FIWARE Foundation
Olaf-Gerd Gemein (Smart City Lab, FIWARE Gold Member)
oggemein@googlemail.com
Tel. +49 (431) 220 26 47
M. +49 (176) 540 50 471
ARE YOU UP FOR THE CHALLENGE?