Frequently Asked Questions
Questions about FIWARE in North America?Find a selection of commonly asked ones.
What does a Smart City mean to me as a citizen?
Smart cities help its communities and citizens experience safe well-being and introduce new experiences and opportunities to enjoy their urban region. Also, to address their core economic and environment challenges. The usage of data gathered by smart city services provides historical patterns for examination to achieve service improvements, and potentially identify the need for new services to continuously improve the quality of life and quality of well-being for all its citizens, stakeholders and ecosystem.
As a municipal leader, how can I determine a successful Smart City strategy?
Effective Smart City strategies include a requirement for secure collection of data to assist municipal leaders in understanding the quality, timeliness and impact of services to its citizens. Successful smart city strategies focus on measurable outcomes that address the ecosystem needs of the municipality.
FIWARE provides resources and best practices for city leadership: to get you started, consider this strategic approach summary below:
Leverage Open Source when available! to manage cost; openness; and to future-proof the sustainability of digital services for the city's economic ecosystem. Always ask about Open Source options.
Allow the establishment of a stakeholder list to capture the needs of the ecosystem that the city depends on for economic growth and sustainability. Include these stakeholders early in the planning phase to gather their needs, interests and monetizable opportunities for local economic development.
Establish a "Journey" that includes phases/initiatives of adoption and the success criteria for each milestone along the journey to smartness.
Focus on key opportunities and challenges to maximize the full potential and impact of each smart initiative in the journey.
Engage all stakeholders for the entire journey. Speed to improvement is accomplished when stakeholders participate in all phases of the journey.
Leverage proven and established open source smart city platforms and ecosystems that are globally available to introduce new monetization opportunities through global economic marketplace participation.
How can I determine the right framework for our Smart City initiatives?
Smart City frameworks are critical to coordinate all business and technology resources efficiently for planning, development and deployment of smart services. A common framework aligns desperate initiatives, projects and stakeholder engagements while maintaining interoperability and sharing within the ecosystem of the smart city.
Proven frameworks for smart city planning and development provide these core components and resources:
Aligns Business and technology through data contextualization and ontology planning that provides a foundation for data trust and data sharing, locally, regionally and globally. Trusted smart city data will be the highest asset value in digital economies that rely on urbanization for economic growth and sustainability.
Provides Smart data modelling guidance and examples. Data is the fuel of the digital economy and should be treated as an "asset" that is monetizable and trustable as "data-decisioning" continues to evolve as the pathway to automation in our digital society.
Provide a pathway towards the establishment of ethical AI design, development and delivery practices. Many cities and urban dwellings will experience the 'haves and have-nots' socio-economic impacts associated with global urbanization. This means multicultural data that is trusted, objective and smart, will differentiate smart cities from traditional urban dwellings in economic viability, sustainability, circular economics and micro-enterprising.
Why is AI so important? Objective insights provide a pathway to broader acceptance in an ever growing multicultural global community; understanding the value of collaboration as a competitive advantage for local economies is made clearer using AI tools that learn how to optimize urban living experiences while integrating circular economic programs for long-term geo and economic sustainability.
Services an ecosystem. The platform should be relevant to a broad constituent of ecosystem providers and consumers to maximize local economic sustainability and introduce innovation through the digital transformation of things, spaces, processes and workflows into monetizable assets and smart services.
What are the common models available for smart projects in public spaces?
FIWARE provides global resources to aid city planners in understanding what has been accomplished in other cities and the policies, models and KPIs they used to measure the success of their smart initiatives. This provides a 'risk-free' pathway towards the formation of digital economics for local economies which is vital for all municipalities during the period of global urbanization.
How can FIWARE help stimulate innovation in our local economy?
FIWARE was fundamentally formed to address the challenge of localization of innovation gaps existing globally in urban and rural geographies.
Innovation fundamentally requires collaboration, access to resources, data sharing, clearly defined problems and objective success metrics.
FIWARE provides step-by-step guides for economic development leaders that needs to understand Smart Cities from an economic (not technical) perspective: FIWARE provides its members access to resources, solutions, partners, providers and peers that are actively involved in the formation or growth of:
iHubs for local innovation.
Local-to-Global innovation ecosystems.
Global ecosystems for sharing: speed-to-innovation and speed-to-revenue growth opportunities.
How can I manage smart projects?
FIWARE provides best practices from successful projects and provides access to peers to further collaborate and educate new members on the benefits of having the support of a global ecosystem of FIWARE-compliant successful implementations of digital services and solutions.
How do I select technology suppliers?
FIWARE provides a global list of qualified suppliers that address all stages and aspects of smart projects from vision planning to service delivery and ongoing monitoring and management of digital services for smart cities.
What are common mistakes with Smart City projects?
FIWARE provides a global list of qualified suppliers that address all stages and aspects of smart projects from vision planning to service delivery and ongoing monitoring and management of digital services for smart cities.FIWARE prefers to focus on the success projects that have reached above (200) worldwide. With so many cities, leaders, providers and consumers active in the FIWARE Marketplace, our goal is to leverage risk as an opportunity by providing the micro and macro guidance leaders need to formulate their smart city vision and planning.
The FIWARE Marketplace, Learning Repositories and peer-to-peer networking was designed to drive known risks out of the process by leveraging the experiences, skills and knowledge of a globally connected ecosystem where risk and reward can be shared and extended to explore new areas of innovation in smart city ecosystems.
Do I have to understand technology to gain value from FIWARE?
FIWARE has an ecosystem that represents stakeholders, providers, consumers, developers and planning from (x) continents, (xxx) cities, (xxx) rural/farm communities, that work collectively to share knowledge, connect the right resource to the right projects and to learn what others are doing or have done that may save time, cost and scope for future smart leaders.
The resources and content offered through membership in the FIWARE ecosystem is designed to support community leaders, municipal planners, political leaders, finance and other business professions that are integral to successful smart projects development and consumption. FIWARE has resources and guidance available to all stakeholders in the smart city journey.
How can I procure services in the FIWARE ecosystem?
FIWARE offers an ecosystem that is constantly growing and evolving in membership, resources and guidance. Financing or investing in smart city projects is a trend that is here and will continue as cities and states work cohesively to maximize public investments in infrastructure, digital transformation for the benefit of its citizens and constituents. Finding financial guidance within the FIWARE ecosystem is an often asked question from new members and FIWARE's team of professionals are able to assist and connect its ecosystem partners based on need, opportunity and outcomes.
How can FIWARE bring value to local entrepreneurs?
FIWARE provides the nurturing and guidance small business owners need to navigate the global IIoT industry. FIWARE Foundation is the legal independent body providing shared resources to help achieve the FIWARE mission by promoting, augmenting, protecting, and validating the FIWARE technologies as well as the activities of the FIWARE community, empowering its members including end-users, developers and rest of stakeholders in the entire ecosystem. The FIWARE Foundation is open: anybody can join contributing to transparent governance of FIWARE activities and rising through the ranks, based on merit.
Does FIWARE have a vision for Academia? Can Higher Ed institutions join FIWARE?
Yes. FIWARE have a specific program dedicated to Academia.
FIWARE University Roadshow
is a program designed to offer to European Universities (and not only) a package of services to enhance students' skills and knowledge on Open Source technologies and Open Data. FIWARE's goal is to provide a wide range of learning tools to contribute to the growth of the next generation of Open Source developers and give ideas for use-cases and business opportunities.
In addition, FIWARE encourages academia to explore the offerings within the FIWARE global community resources to better understand how academia is partnering with the help of FIWARE with their local municipality leadership to explore the roles academia can provide to assist in research, innovation hubs, special projects and other interesting academic partnership are promoted in the FIWARE iHub resource.
Through its involvement in many projects both past and present, FIWARE has been supporting the creation of new ready-to-implement technologies and the wider dispersal of a body of knowledge and excellence.
How can I get started?
FIWARE has organized its online resources as a
catalogue
of services and resource centers. Any person will find navigating the FIWARE website user friendly and conversational. This design approach is used to allow all interested participants to find the resources they need within a click or two on the FIWARE Foundation website.
How important is the FIWARE Marketplace for its members?
FIWARE offers its members a
marketplace
(currently with more than 200 products/solutions) to promote their achievements, foster partnerships and offer market-proven solutions for all facets of the Smart City journey. This circular economics model allows entrepreneurs, cities, developers, consultants and researchers the opportunity to network nationally through FIWARE NA and globally through FIWARE Foundation. The pathways to revenue growth, economic development and workforce retraining are just a few links in the FIWARE value chain offering to all its members.
What is FIWARE NA (North America)?
FIWARE NA is an exciting offering in development for FIWARE Foundation and its global community of providers, suppliers and consumers. The expansion of FIWARE into North America brings more than 300 cities worldwide as new potential partners, economic development opportunities and a pathway to global commerce for local and state communities in the North America continent.
Is FIWARE NA different from FIWARE in Europe and other global regions?
FIWARE members can enjoy the diverse offerings of globally connected cities, entrepreneurs, enterprises, academic institutions and research institutions without the risk of disparate frameworks or incompatible solutions. The FIWARE NA investment by the FIWARE Foundation strategically bridges the Smart City innovation gap between eastern and western hemispheres. This creates a global marketplace from SMBs to enterprises that need to avoid the high cost of sales associated with global commerce by building an ecosystem of suppliers, providers and consumers who all enjoy interoperability and sharing of FIWARE solutions to increase revenue, innovation growth and economic development in North America.
Will FIWARE NA operate independently from FIWARE in other global regions?
FIWARE NA is still governed by FIWARE Foundation, which provides the investment and support for all regions adopting FIWARE offerings. This provides a centralized coordination model that aligns the diverse geographies into a global community of shareable success in smart city adoption and innovation.
How can States and Cities in FIWARE NA procure solutions and services?
FIWARE NA operates within the same global marketplace offered through FIWARE Foundation to all participating global regions. FIWARE works closely with federal and state and local governments to identify the correct procurement vehicles and contracts required for municipalities to procure FIWARE solutions. The goal of FIWARE NA is to provide the same contracting processes and rules in place to procure FIWARE solutions and services. To accomplish this, FIWARE Foundation is collaborating with federal and state and local government leaders to coordinate the adoption and implementation of FIWARE marketplace into existing and new procurement options as provided by North America government leadership.
How can SMBs and Enterprises offer their solution in the FIWARE global marketplace?
FIWARE offers convenient membership levels to expand participation to all organizations of any size. This includes individuals, entrepreneurs, nonprofit organizations and local communities that are often overlooked during smart city planning and design. The marketplace allows organizations to publish, develop, model and provide solutions that are relevant to the needs of potential consumers worldwide. This levels the playing field for new innovation to enter the global economy. SMBs and enterprises can leverage FIWARE as a growth opportunity through safe expansion of their sales and marketing territory through a digital marketplace with global reach in potential customers and partners.
Does FIWARE NA include Canada and Mexico?
FIWARE NA includes all territories within the North American continent and USA. FIWARE uses language localization to offer convenient communication and collaboration between regions of various cultures and languages. This provides a foundation for North American collaboration and extends the opportunity into global best practices as cities and states explore new innovations in smart tourism, smart manufacturing, smart transportation, smart waste management, smart green infrastructures, etc.
Does FIWARE NA support and promote GREEN and Circular economics?
FIWARE NA specializes in connecting and promoting innovation that address our most challenging environmental and socio-economic conditions globally. The contributions from FIWARE NA represents the opportunity to accelerate new innovations into the global marketplace that address our collected challenges and offers revenue and monetization of these innovations as incentives to strive for a greener and cleaner ecosystem. FIWARE welcomes the ideas, partnerships, innovations and solutions that address our quality of life and quality of our ecosystem.
Who within the state of government should consider membership in FIWARE NA?
FIWARE NA is designed to address the digital transformation, innovation and optimum delivery of services that every member of the state government is challenged to do with limited resources and the high costs in services to citizens. By establishing FIWARE NA, state leaders, professional staff and suppliers can leverage the training and development resources to understand how other agencies are leveraging FIWARE; and collaborate on lessons learned with other agencies that have implemented similar services within their jurisdictions.
Will FIWARE teams be available to state of government professionals and leaders?
FIWARE Foundation has made a significant investment in the formation of the National FIWARE NA Task Force to design and deliver hands-on support through its FIWARE Marketplace to all professionals within all levels of government in North America.
FIWARE provides the pathway to the initial steps involved in understanding smart transformation and why it is important to you as a state professional. This removes the friction from knowledge acquisition when using FIWARE learning resources that present "cradle to grave" Use Case journeys that capture the initial to final stages in smart implementations for governments.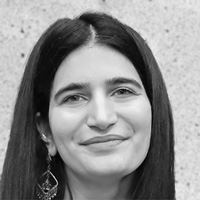 Rosemah Zia
Marketing Manager
Contact us
Need support? Please contact Rosemah.
A powerful Open-Source platform to bridge the Atlantic.
how_to_reg
Join the Community
Get regular updates to not miss any invitations and news.