FIWARE is returning to the Smart City Expo World Congress in Barcelona, Spain for the world's leading event for cities. From 15-17 November 2022, FIWARE will join leaders from the most innovative companies, governments, and organizations to move cities toward a better future. Be sure to visit us at Gran Via, Hall 2, Street E, Stand 21.
Together with our fantastic co-exhibitors: Addix, AWS, EDAG, the FIWARE iHubs, FIWARE Marketplace, INTERSTAT, Libelium, NEC, Odala, Red Hat, Smart Data Models, TOKEN, Ubiwhere, UI!, and WiseTown, we will be presenting our work, news and offerings to over 20,000 attendees from 140 countries.
In addition to our co-exhibitors, the FIWARE booth will also feature its very own stage with a jam-packed 3-day agenda that you won't want to miss. Featuring top speakers from the FIWARE Community, the live program at the FIWARE booth will provide a fantastic insight into the activities of our members and collaborators.
Live Program – Day 1 (15 November)
Click on image for larger resolution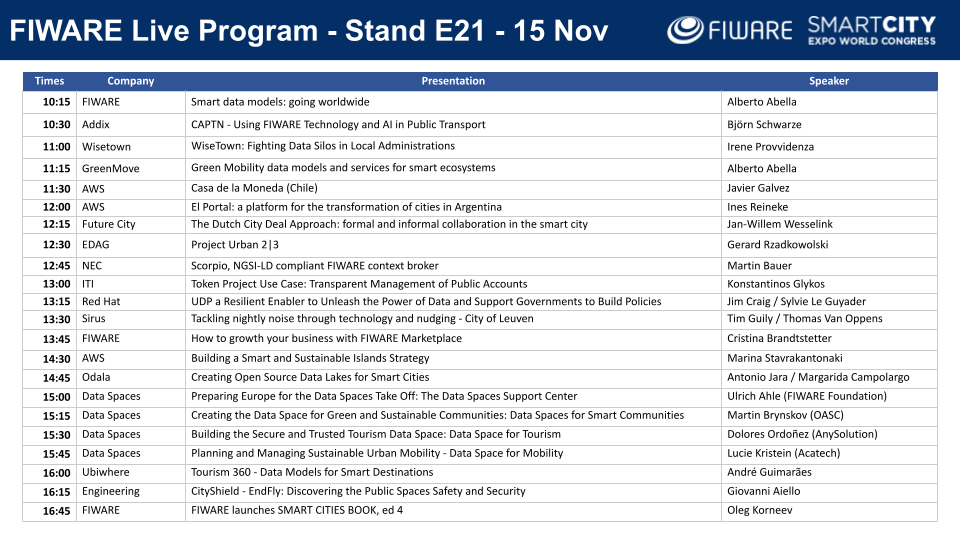 Live Program – Day 2 (16 November)
Click on image for larger resolution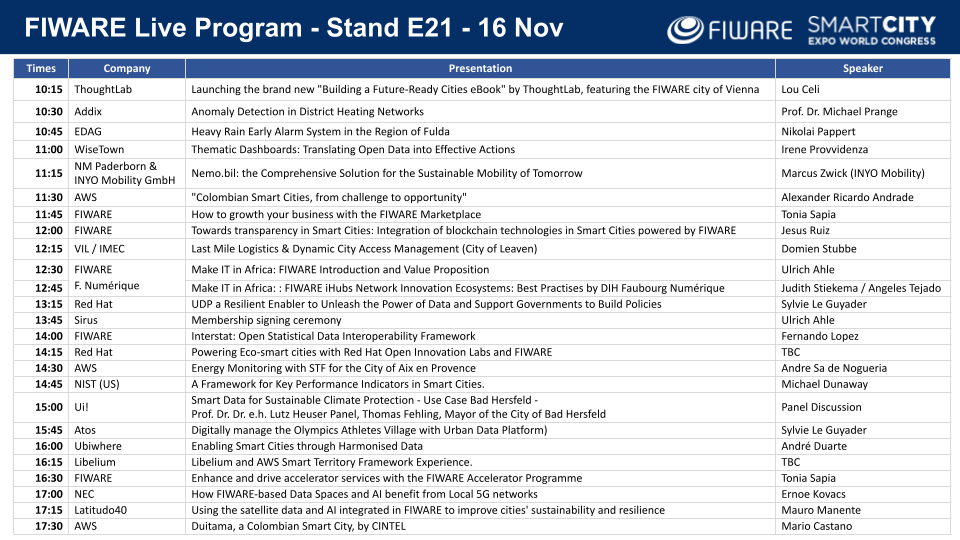 Live Program – Day 3 (17 November)
Click on image for larger resolution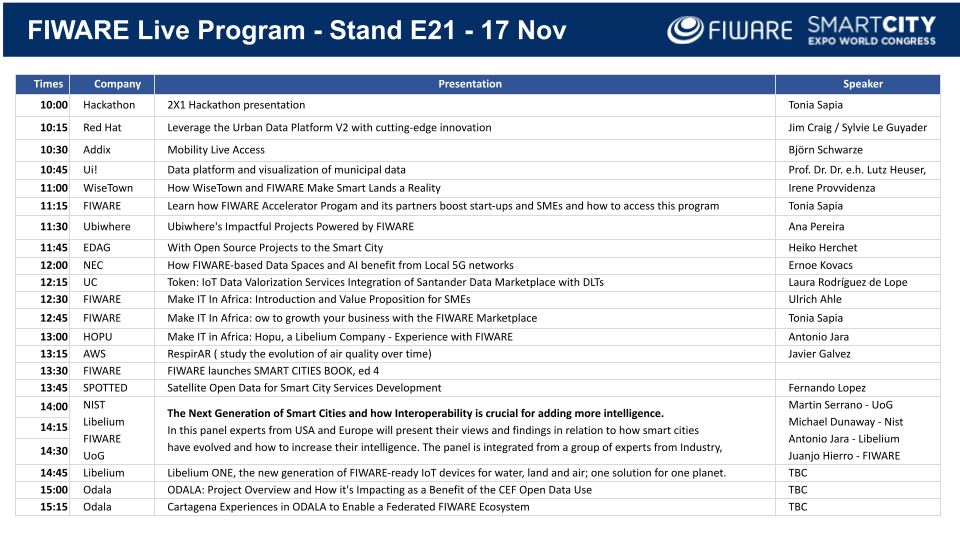 This agenda is subject to change