WISDOM ACROSS THE BOARD   //   INTERVIEW #19
Last month, we sat down with Gonzalo Alfredo La Rosa, the newly elected Chairman of the FIWARE iHub Committee to discuss what lies in store for the FIWARE iHubs Network. This time around, our interviewee is none other than Ali Benbrahim, the newly elected Vice-chairman, who, alongside, will Gonzalo, pave the way for the FIWARE iHubs in the coming years. Before we get down to business, what do you say we get to know Ali a bit?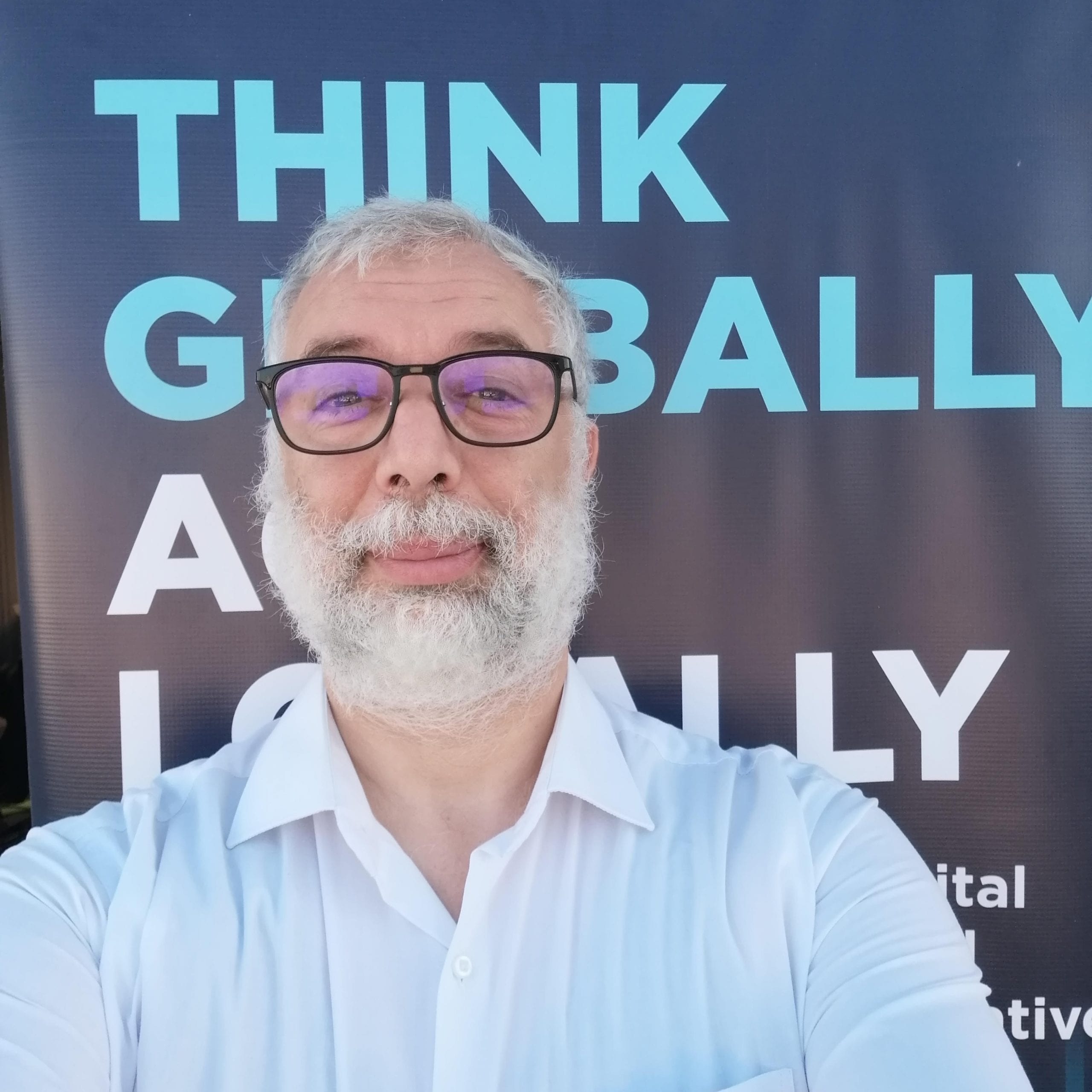 An Instrumentation Engineer by trade, Ali is originally from Tunisia and studied Physics and Electronics at the University of Pierre and Marie Curie, Paris. Throughout his career, he has been involved in several industrial and ICT projects, both as Engineer and project manager. 
His current positions range from Senior Engineer in embedded systems and telecommunication systems at TriTux, an IT engineering company specialized in IT consulting and outsourcing, to the coordinator at FIWARE's iHub Bridge in Tunisia as well as teaching roles within several institutions across Tunisia. 
The interview has been edited for length and clarity.
FIWARE Foundation: First of all, congratulations on the election, and may your leadership be a fruitful one. Why have you chosen to take on the Vice-chair position? 
Ali Benbrahim: First of all, thank you for the congratulatory wishes. In 2019, a Tunisian group decided to join the FIWARE iHubs Network with the objective of participating and contributing to the FIWARE mission. Ever since joining, both FIWARE Foundation and Daniel Villalba – from FIWARE Zone (one of FIWARE iHubs in Spain) and the former Vice-chair of the FIWARE iHubs Committee – have been a great help to get us to get our iHub to the level it is today. 

However, I feel that we do not have enough visibility among the other iHubs, which is necessary in order to collaborate and participate in common events and business. That's why I put myself forward as Vice-chair in an attempt to make the FIWARE iHubs better connected. Combined with Gonzalo's skill set and experience, we have a lot of expectations to meet and ambitions to achieve.  
FIWARE Foundation: What experiences do you bring from your current role and your career to date that you feel are valuable to the Committee and the foundation altogether? 
Ali Benbrahim: I am convinced that the FIWARE iHubs ecosystem can do much more in terms of contributions and setting up new business models. As I have been, for the past 13 years, participating in several regional associations of open sources solutions communities and associations such as ubuntu-tn, ubuntu-dz, asterisk Tunisian user group, and associations of professionals using open source software, I have build up extensive experience in creating communities and I want to replicate what has already succeeded into the FIWARE ecosystem and then promote innovation, and new business models, on the top of FIWARE technology.     
FIWARE Foundation: Whereas SMEs and local communities play a key role in powering economies worldwide, many still lack the digital savvy and the innovative tools to keep up with the competition. From your perspective, what are the biggest challenges for small and medium-sized companies (SMEs) as well as cities when trying to put their digital vision into practice? What about strengths? 
Ali Benbrahim: In "low income" countries, such as Tunisia, for example, the use of FIWARE is often related to innovation and research, rather than being perceived in a more commercial sense. Even though the FIWARE Foundation is doing an extraordinary job with regards to the wider adoption of FIWARE technology from Uruguay to Japan, there is clearly room for improvement. From my perspective, decision makers' perception of FIWARE solutions still tends to be related to "a product for research purposes", the FIWARE ecosystem still has to prove that FIWARE solutions are a high added value for a business.  

That's why Gozalo and I need to build a well-planned series of informative smart events for non-European SMEs to address the FIWARE value proposition for commercial solutions. In my opinion, non-European SMEs' strengths lay in the sectoral challenges they want to address such as agrifood, water, energy management systems, and so on. One of our main tasks is to highlight that with FIWARE, SMEs can tackle these challenges and beyond. 
What role do the FIWARE iHubs and open source tech play in enabling such companies and local tech ecosystems to improve their products, services, processes and boost competitiveness? 
Ali Benbrahim: Gonzalo and I always agree that the FIWARE iHubs' main task is to boost competitiveness on four strategic fronts: events, support, certification, and training, which are crucial for business in today's competitive market. 
FIWARE Foundation: From your perspective, under the new leadership, in which ways will FIWARE iHubs further support companies, cities, and developers in their innovation strategy? 
Ali Benbrahim: Personally, I tend to avoid using the term "leadership". Gonzalo and I are much like an innovation catalyst. We will support companies, cities, and developers and also set communication layers for the iHubs and also for entities that are currently intending to join the FIWARE iHubs ecosystem.
Finally, the FIWARE iHubs are currently present in dozens of locations worldwide, from Argentina to the U.S, but there is clearly room for growth. What expansion/growth strategies do you have in mind not just for new iHubs but also for the existing ones? Overall, where do you see the FIWARE iHubs Network three years from now?
Ali Benbrahim: Among the current iHubs, few are based outside Europe: Argentina, Uruguay, Mexico, U.S., and Tunisia, respectively. Our focus is to see dozens of new FIWARE iHubs emerging in Asia, Africa, Canada, the UK, Turkey, Scandinavia, the Baltic, and Balkan countries. We also need to break the regional clustering and reunite as one big family in the year to come, despite the cultural and social-economic differences present in all the countries in which our iHubs are currently based. 
Stay tuned as we will be bringing exciting new interviews throughout 2021.