WISDOM ACROSS THE BOARD   //   INTERVIEW #9
A couple of weeks ago, this interview series covered the profile of Arjen Hof, a member of the FIWARE Foundation Smart Cities Mission Support Committee. This week, we sat together with Ernö Kovacs, the Co-chairman of FIWARE Foundation's Smart industry Mission Support Committee (MSC) and Head of IoT Research at NEC Laboratories Europe. As Smart Industry throws in digital intelligence to existing manufacturing processes, making production more efficient (among many other benefits), the topic is, however, not immune from challenges. Opportunities are also coming forward as the digital revolution sweeps us all off our feet.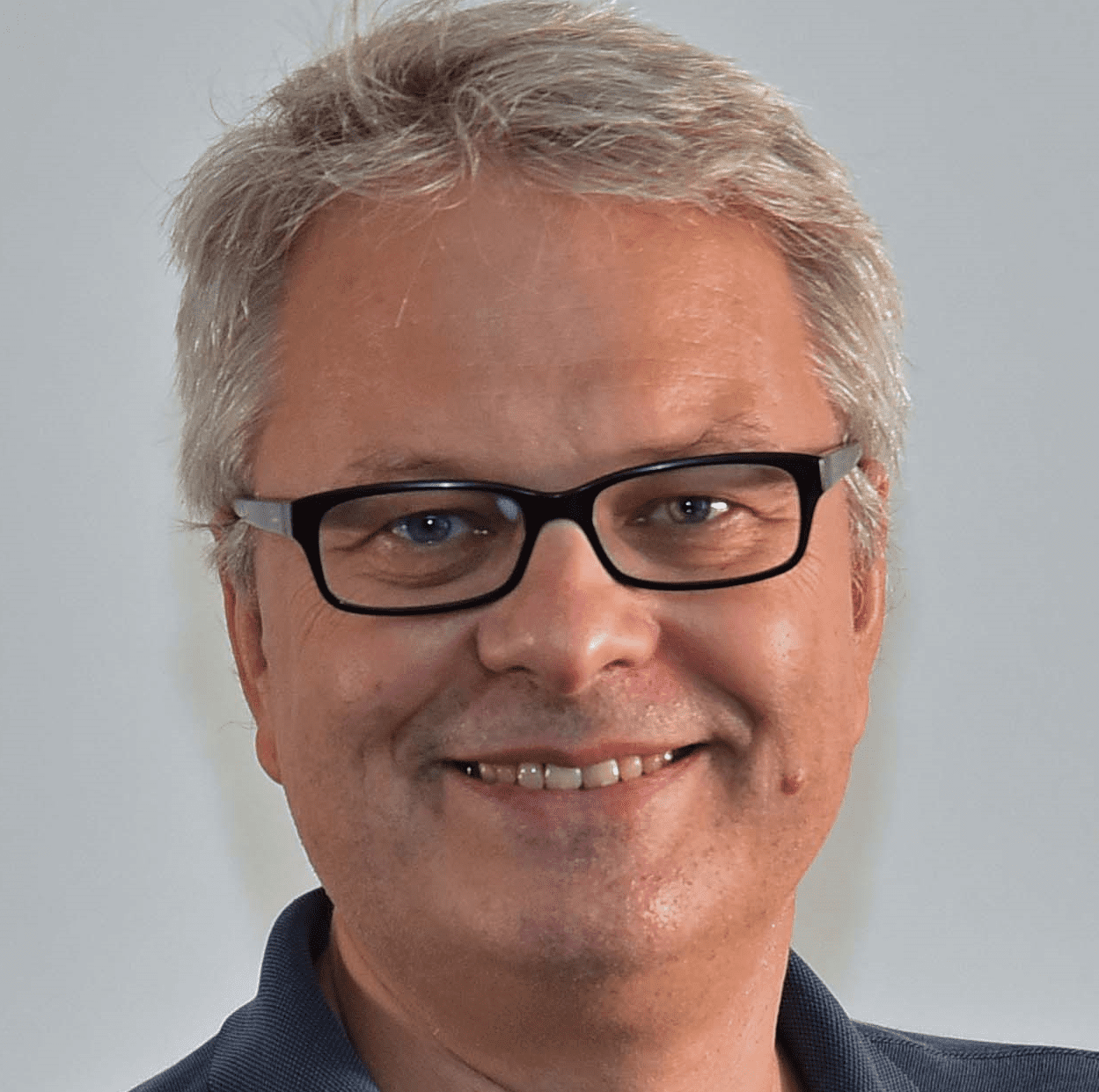 Before we get Ernö's perspective on the matter and discuss what lies in store for FIWARE Foundation's Smart Industry MSC, let's get to know Ernö a bit, shall we? Ernö started his journey in the scientific world as a student working for IBM Scientific Center in Heidelberg, Germany, where he got to know more about the research process and how the boundaries of technologies were pushed worldwide. He then moved on to do his PhD at the University of Stuttgart with a long-term collaboration and research visit to HP in Fort Collins, Colorado, USA. Afterward, he joined Sony's research lab to work on topics such as mobile communication, context-aware services, and broadband multimedia.
In the early 2000s, Ernö was leading teams at NEC, establishing context-aware services and IoT as a long term research topic. As for his involvement with FIWARE, it dates back to the organization's early days. Ernö and his team helped define the NGSI standard and the related idea to be able to break context information between devices, organisations, and services. He takes pride in the fact that this concept is now driving Smart Cities around the world, expanding to the Smart Industry and other areas, including Smart Energy, Smart Agriculture, and hopefully into new areas in the near future. From a personal standpoint, he likes to travel, try new (and tasty) dishes and he is fond of live events – music, theater, stand-up comedy, street festivals. Given the moment, this hobby of him has now come to a standstill but Ernö is confident that he will get back to it soon enough.
The interview has been edited for length and clarity.
FIWARE Foundation: Why did you want to be on FIWARE Foundation's Smart Industry Mission Support Committee?
Ernö Kovacs: The core mission of FIWARE is to create added value through information exchange and digital intelligence. We have pushed the boundaries – in the Smart City case – and have achieved real impact, not just within our research work at NEC Laboratories Europe, but also across the globe with our partners and the FIWARE Community. Smart industry is bringing this to the next level. Here the use of advanced technology is even more visible and has a direct impact on success or failure. With the Smart Industry Mission Support Committee, we have a solid and experienced team that is pushing technology such as robotics, digital twin, blockchain, and data sharing. That is the reason I have joined the Smart industry MSC: to push the boundaries and help in guiding the process.
FIWARE Foundation: What experiences do you bring from your current role and your career to date that would be valuable to the foundation?
Ernö Kovacs: I like to build on the strength of FIWARE, an open ecosystem of seamlessly interworking building blocks. In our research at NEC Laboratories Europe, we are especially looking at the Knowledge Extraction (more especially on how we can make sense of raw data and put them into a Knowledge Graph for joint processing by many partners) and Situation Awareness (how can humans and machines capture what is currently going on, understand why it is happening, and predict what is going to happen next). The core technology is how to combine knowledge processing with novel methodologies of Artificial Intelligence to create a system rooted in reality and cyberspace. The FIWARE platform is the technology foundation and helps in building the eco-system for these digital twins and their cognitive collaboration. We are bringing FIWARE into the new standard NGSI-LD, which is exactly made for distributed knowledge processing in a smart, hyperconnected world. Given my solid background in research and development, I believe this is a great asset to the foundation.
FIWARE Foundation: Being a member of the Mission Support Committee presents trials of many kinds because it requires being attuned to people (including those who are at various levels of the Foundation hierarchy) and handling a large variety of tasks on top of your work at NEC Laboratories Europe. What would you say are the main challenges and opportunities when doing Mission Support Committee work at the Foundation?
Ernö Kovacs: There are huge challenges in the Smart Industry area. There are so many things going on, so many activities and new development, that makes it fairly easy for us all to get overwhelmed. Finding the right technologies to impact the industry is challenging, to say the least. But the rewards can be huge: a seamlessly interworking Digital Industry with new products rooted in cyberspace and in physical products, the promise of robots in production, but also as an end-user product. Compared to Smart Cities, the Smart Industry sector is much more fragmented and the willingness to collaborate, instead of competing, still needs to evolve further. So does the Smart Industry MSC. I believe we still need to push harder on the community building, the technology boundaries, and the successful use cases. FIWARE's Smart Industry MSC further envisions global/cross-border collaboration in Smart Industry beyond Europe. Together with the International Data Space Association (IDSA), FIWARE has already established fruitful liaisonship with the Industrial Value-Chain Initiative (IVI) in Japan. Beyond these activities, there is room for further work and long-term new collaborations.
FIWARE Foundation: What has been the greatest achievement/most successful moment with the work you are leading at the Committee so far?
Ernö Kovacs: We have seen partners building success cases with FIWARE technologies, we have seen large projects for Digital Innovation Hubs and other ways of digitizing the industry. Our partner International Data Space Association has been doing outstanding work driving the efforts for data sovereignty. I am very pleased to see the pickup of the technology also within my company. For example, at assembly lines in our own factory, but also for the logistics sector in India where FIWARE-based systems are managing the flow of containers in and out of India. Collaboration between government and a multitude of private companies is enabled by FIWARE technology and I see this as a positive outcome of our work at the MSC.
FIWARE Foundation: From your perspective, what are the biggest strengths and challenges for the Smart Industry domain in the upcoming years? What role does Open Source play in overcoming the challenging scenarios?
Ernö Kovacs: We need to further tackle and apply the concept of digital twins, not just for the machines but also for humans. FIWARE strength is to manage the representation of a physical asset in cyberspace using the context broker. The challenge is to unleash the full power of the digital twins. Then we will be able to simulate and virtualize the physical processes. This will allow us to optimize the operation of machines, factories, and value chains. The long-term goal is to apply digital intelligence for autonomous machines and collaborative processes in the complete industry, achieving a level of speed and quality that we cannot really envision today. This is a huge challenge in terms of the needed AI, especially for machine learning and knowledge processing.

Furthermore, there is the concept of Digital Twin Continuity – the ability of a Digital Twin to adapt to different phases in its lifecycle, ownerships, as well as use of the real asset. This is when we need a common runtime, common implementations, and the interoperability that in the past was only achieved by Open Source solutions. Finally, we need a secure runtime covering the cloud-edge continuum so that we can execute the digital twin intelligence at the right place, with the right speed.
FIWARE Foundation: Finally, where do you see the foundation in three years from now what will your contribution to its further growth be?
Ernö Kovacs: FIWARE foundation is already playing an important role in the smart future and will further strengthen its role in the coming years. My vision is that the foundation develops itself into a stronger protector of openness, interoperability, and disruptive technologies. Only by further innovating the foundation will stay the strong player we all need and want it to be.
Stay tuned as we talk next to Harald Sundmaeker, co-chair of the Smart Agrifood MSC, and a Senior Researcher at ATB-Bremen.