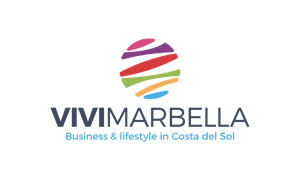 We are very excited to welcome aboard ViviMarbella as a Media Partner of the 8th FIWARE Global Summit in Málaga, Spain on 23-24 June 2020. ViviMarbella is both a multilingual web magazine and a marketing agency located in Costa del Sol. Established in 2012, the web magazine is available in Spanish, English, Italian, and Russian. It is the online information place to keep you up to date on what is happening in Costa del Sol, whether you are looking for the latest news in business, lifestyle, tourism, sports, and gastronomy, or the most exciting shows and events, like the FIWARE Global Summit. Hence, our partnership with ViviMarbella is only natural. We look forward to the fruits that this collaborating can bear as well as further engaging with the local FIWARE ecosystem and beyond, to make our upcoming Summit the biggest and boldest to date.
The FIWARE Global Summit Returns to Málaga, the 2020 European Capital of Tourism
Technology is changing the way we live, work and engage with one another. As change can often be overwhelming, FIWARE provides a helping hand to those who look to the future and want to change the world and transform markets for the better, based on recognized Open Source technology. From startups to SMEs to global enterprises, FIWARE helps today's disruptors to fully grasp what tomorrow has in store and how they can be part of this transformation journey. Join the FIWARE Community at our upcoming flagship event, the 8th FIWARE Global Summit, and play a key role in this digital journey.
Each year, the FIWARE Global Summit, one of the world's leading Open Source conferences, gathers renowned thought-leaders from the world of technology, politics, research and development, and science to share their vision on how they see the digital world evolving. Besides our classic sessions on Smart Cities, Smart Industry, Smart Agrifood, Smart Energy and Disruptive Technologies, as well as the much-loved Developers Track, the Summit introduces attendees to plenty of business opportunities to help them move their business forward. With our Spanish and Asia business sessions, local SMEs can jump-start their efforts and easily identify, meet and establish strong relationships with international businesses, industry, and government leaders. And that is just the start.
For more information about the 8th FIWARE Global Summit, its agenda, speakers, and tickets, please visit the FIWARE Global Summit website.