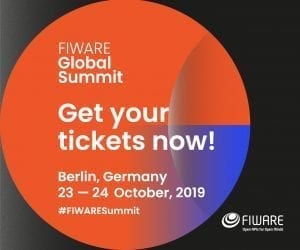 Good news for attendees of the upcoming FIWARE Global Summit: We have got a fantastic selection of great companies, with innovative FIWARE-powered products and services, joining our event! The Summit, including the FIWARE booth at the Smart Country Convention, the event co-located with ours, offers an exceptional opportunity to showcase solutions from exhibitors while networking with tech professionals from across the world. So take the time to visit our exhibitors in Hall B, CityCube 605 to explore innovative products, services, and organizations that will help enhance the digital future. Excited already? Before meeting face-to-face with the exhibitors who could help you take your business to new heights, let's have a look at who they are (in alphabetical order):
Addix: is the operator of the largest public WLAN in northern Germany. They offer individual solutions from planning to commissioning and support for different industries such as companies, hotels and restaurants, practices and clinics, schools and education and smart city. Addix will be joined at the booth by its co-exhibitor VeroCity.
Atos: Atos is a global leader in digital transformation with over 110,000 employees in 73 countries and annual revenue of over €11 billion. It is European number one in Cloud, Cybersecurity and High-Performance Computing, the Group provides end-to-end Orchestrated Hybrid Cloud, Big Data, Business Applications, and Digital Workplace solutions.
Connecting Europe Facility: CEF, which stands for the Connecting Europe Facility, is the European Union's infrastructure funding program. This program prioritizes the financing of European infrastructure, or trans-European networks (TEN), and covers telecommunications, energy, and transport.
Engineering: The Engineering Group is Italy's largest systems integration group and a leader in the provision of complete IT services and consultancy. With 11,000 employees in 65 locations, they operate through seven business units: Digital Finance, Smart Government & E-Health, Augmented City, Digital Industry, Smart Energy & Utilities, Digital Telco & Multimedia. The Group will be represented at the booth by its Italian and German branch.
FIWARE Innova iHub: FIWARE Innova iHub ​is the center for the adoption of FIWARE technology among businesses in its given region. It aims to support and promote tech innovation for the development of the Smart City and Smart Agrifood.
FIWARE Marketplace: The Marketplace is a global one-stop shop that gives access to a wide range of Powered by FIWARE solutions and platforms, FIWARE-ready technologies, as well as related training, coaching, consultancy, integration, and services. They help the FIWARE community to promote their business by gain visibility and credibility.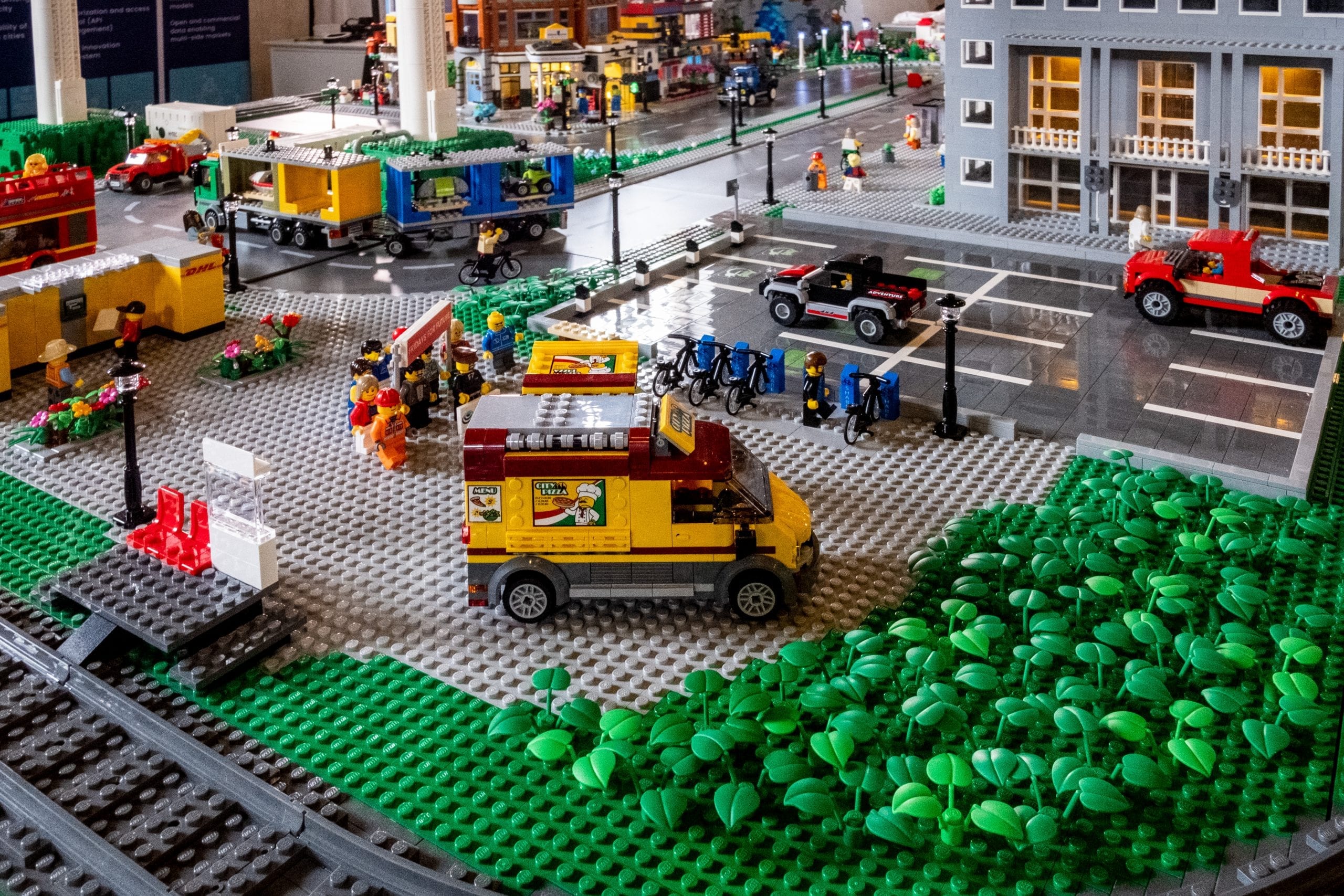 Smart World by FIWARE: The Smart World will be back at the FIWARE Global Summit and it will be more spectacular than ever! What's even better is that it is a city with a purpose. The Smart World perfectly showcases how FIWARE is powering up Smart Cities with connected mobility, highlighting various domains and their interactions, with a clear focus on Smart City, Mobility, Industry, Agrifood, and Energy.
Hub2Go: Hub2Go offers mobility sharing in one app. Their solution is scalable and customizable so that it can be used by cities, communities, and businesses as a white-label solution.
NEC: NEC is a major Japanese multinational corporation, producer of telecommunications equipment and related software and services. They are a leader in the integration of IT and network technologies that benefit businesses and people around the world.
Naeva Tec: Naeva Tec is a technology company specialized in the design, development, implementation, and support of innovative solutions in the field of Next Generation Networks and Future Internet. They provide the enablers of audio/video real-time communications to the FIWARE platform.
Orchestra Cities: Orchestra Cities is the open Cloud-based smart city platform by Martel. This Powered by FIWARE platform aims to deliver a data and IoT-driven solution that allows the collaborative creation of Smart Cities involving different stakeholders through Open APIs and Open Data.
Red Hat: Red Hat is the world's leading provider of open source enterprise IT solutions. Through a predictable and affordable subscription model, its customers acquire reliable and high-performance cloud, Linux, management, middleware, mobile, storage and virtualization technologies.
SmartMaaS: SmartMaaS is a modular mobility service platform that was built based on standardized web and FIWARE technologies, the SmartMaaS platform. It aims to facilitate the opening up, interoperability and utilization of existing relevant services in order to bring them together and make them marketable.
Unity AG: Unity is the management consultancy for innovation and digital transformation. Both midsize companies and global players profit from their expertise and more than 20 years of digitalization experience. Unity will be joined at the booth by its co-exhibitor Smart Cities Lab.
The FIWARE Global Summit, at the CityCube Berlin on 23 and 24 October, is less than 2 weeks away! You will be able to meet our exhibitors during the entire duration of the Smart Country Convention from 22-24 October. Get your ticket to the FIWARE Global Summit now, which includes the cost of the Convention ticket, and meet the faces of the FIWARE tech world.