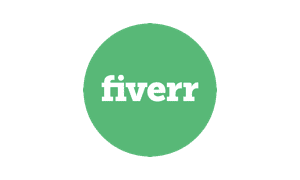 FIWARE Foundation is thrilled to welcome on board its newest Community Partner Fiverr. Just like FIWARE Foundation, Fiverr is young, international and growing fast (and counting). With more than 830,000 registered freelancers from 160 countries offering their skills in 200+ categories, the platform has become 'the place' for individuals, small businesses and enterprises looking for someone to complete a specific task.
The idea is pretty simple: In the backdrop of a growing thriving online gig industry, Fiverr offers entrepreneurs a platform to find gigs (short-term projects) that they can execute at the tips of their fingers, from anywhere in the world. When joining Fiverr, entrepreneurs and clients looking for (buying or selling) static websites, WordPress tweaks, material design and so on find each other and engage in projects together.
Fiverr is the online marketplace where innovative entrepreneurs find the right freelancer for every project. You do not have to spend a long time looking for a freelancer to complete your project. Instead, buy ready-made services from freelancers and let them do your projects. Simply search for a service, order it with three clicks and you've already ticked off one item on your to-do list. How about a new logo? Or graphics for your social media accounts? It's time for a new look and you need a completely new website? Fiverr offers one of the biggest catalogues with over 200 digital service categories to make sure, you'll find everything you need in one place.
Do you need new graphics and designs? At Fiverr you will find ready-made services such as logo design, illustrations, social media graphics, web design and much more. Browse Fiverr's vast catalog of digital graphics services. Choose the freelancer that suits you and your project best. You have found a suitable match? Then you can order your new graphic and start directly with just three clicks.
With the right know-how, you take your marketing to a new level. No matter if SEO, social media marketing, email marketing, content marketing or something completely different: At Fiverr you will find renowned experts for your business. The best part? All services at Fiverr are fixed prices. So you see directly what a service will cost you. Say bye bye to tough negotiations and nasty surprises at the end of the month!
You need support with WordPress or you want to start with your own ecommerce-shop? At Fiverr you will find the right experts to do it for you. A transparent rating system will always show you if a freelancer suits you and your project. Once you find a suitable match, you get your finished product with just a few clicks. And in the rare case that you are not satisfied with the work, you get your money back. Do we need to say anymore? Get online now and check them out.
A firm believer in sustainable growth and key collaborations, both companies see many synergies between them towards helping their members and customers to navigate the digital future. To kick off this partnership with flying colors, Fiverr will join FIWARE Foundation as one of the key partners of its upcoming FIWARE Global Summit which will, for the very first time, take place at the CityCube Berlin, on October 23 and 24.
And there is more: Like FIWARE Foundation, Fiverr also believe in a strong partner ecosystem that creates value for their members and clients. In line with that, we are thrilled to announce that, as a courtesy of Fiverr, our community will get a 10% discount on their first purchase on Fiverr. Want to take advantage of this fantastic offer?* Click here to set up an account, get started and use the code FIWARE20 when checking out.
*Please note: The promo code is for individual use only and valid until the end of 2019. The code is valid for first-time buyers.