By Val De Oliveira
On July 3 and 4, the cool Funkhaus Berlin (on the banks of the Spree) opened its doors for the Tech Open Air (TOA) conference, one of the major German tech conferences in 2019. Under the motto, "We make you future-proof", the unique festival-meets-conference kicked off on July 2 with a series of satellite events, held by national and international companies, startups, scientific institutions across the city. 
Gathering leading minds from the international start-up and tech arena under the historic Funkhaus roof, the 2019 edition has attracted over 20,000 participants and 150 speakers. Throwing in the mix thought-leaders from the fields of technology, music, art, and science, the conference addressed how "technology is transforming the way we work, live and relate" and how it is primordial that we fully grasp how technology is achieving that and how to take advantage of the opportunities it brings with it.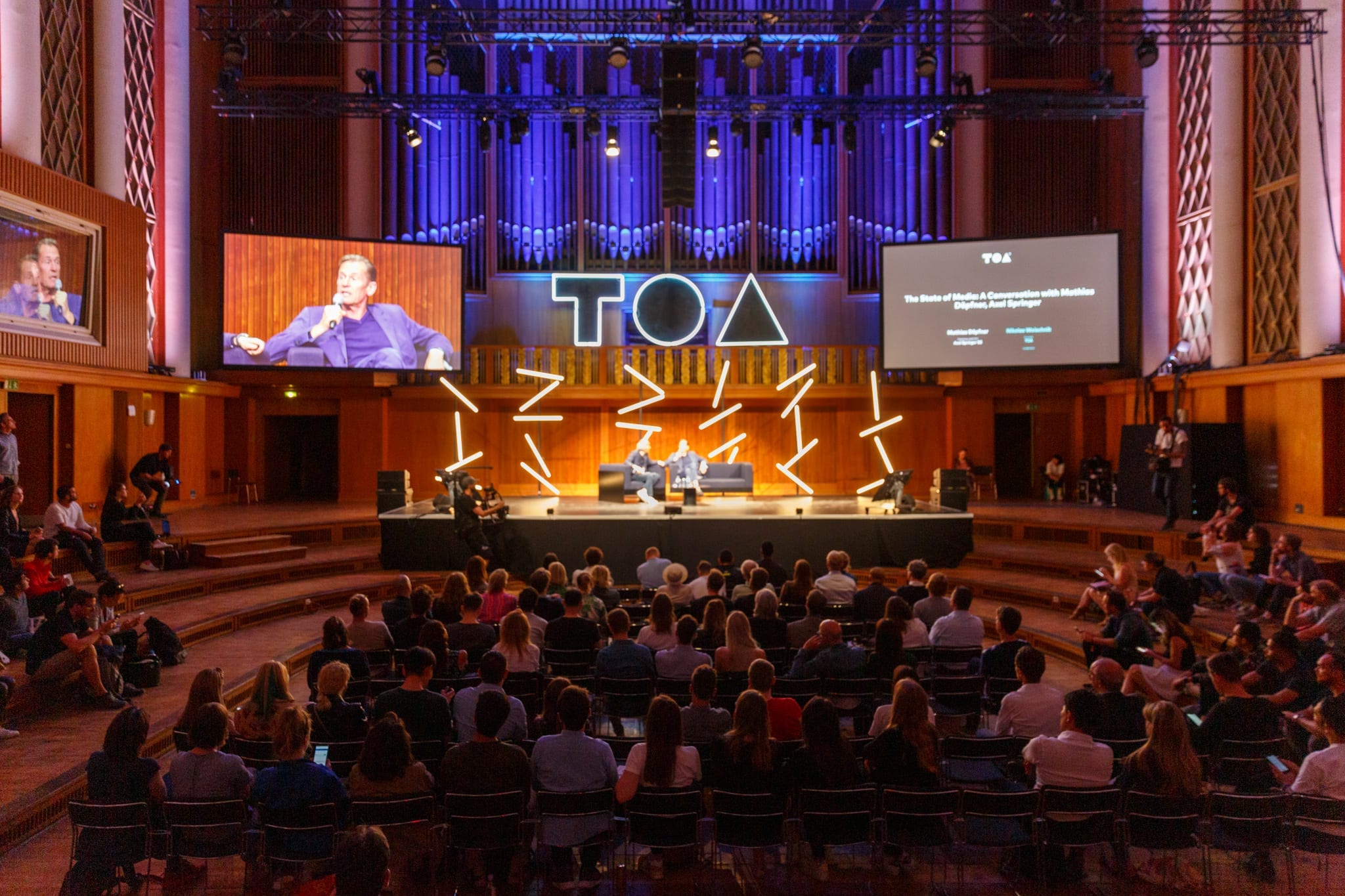 Fully committed to fueling the growth strategies of marketplaces through scalable, open, interoperable, reliable, and really smart innovations, FIWARE Foundation attended the conference to get up to speed on the latest trends in mobility, sustainability, leadership, software-driven architecture, among many other topics.
Showcasing Projects
FIWARE Foundation also visited TOA's 4.000 sqm exhibition area, which showcased initiatives ranging from in-car gaming, e-mobility and female leadership to the future of urban mobility.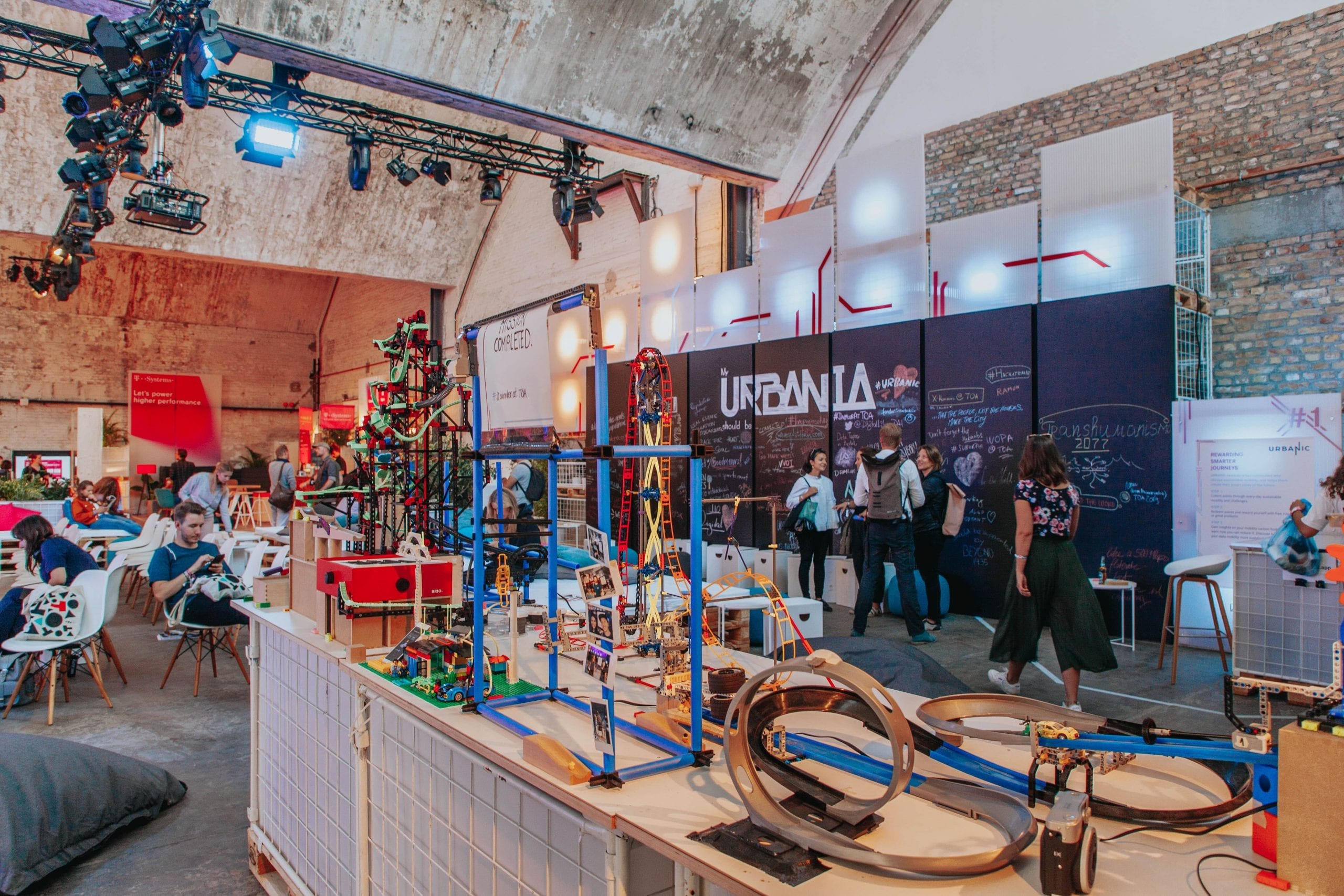 Image rights: Kristina Nabieva, website: www.kristinaphoto.de, Instagram or Facebook account: #arroba#kristina.n.photo
One of the highlights of the conference was the presence of Dorothee Bär, Germany's Minister for Digitalisation. Our very own Val De Oliveira represented FIWARE Foundation during the press tour with the Minister, which included visiting several booths of companies present at the conference that are stepping up and paving the way for a brighter digital future.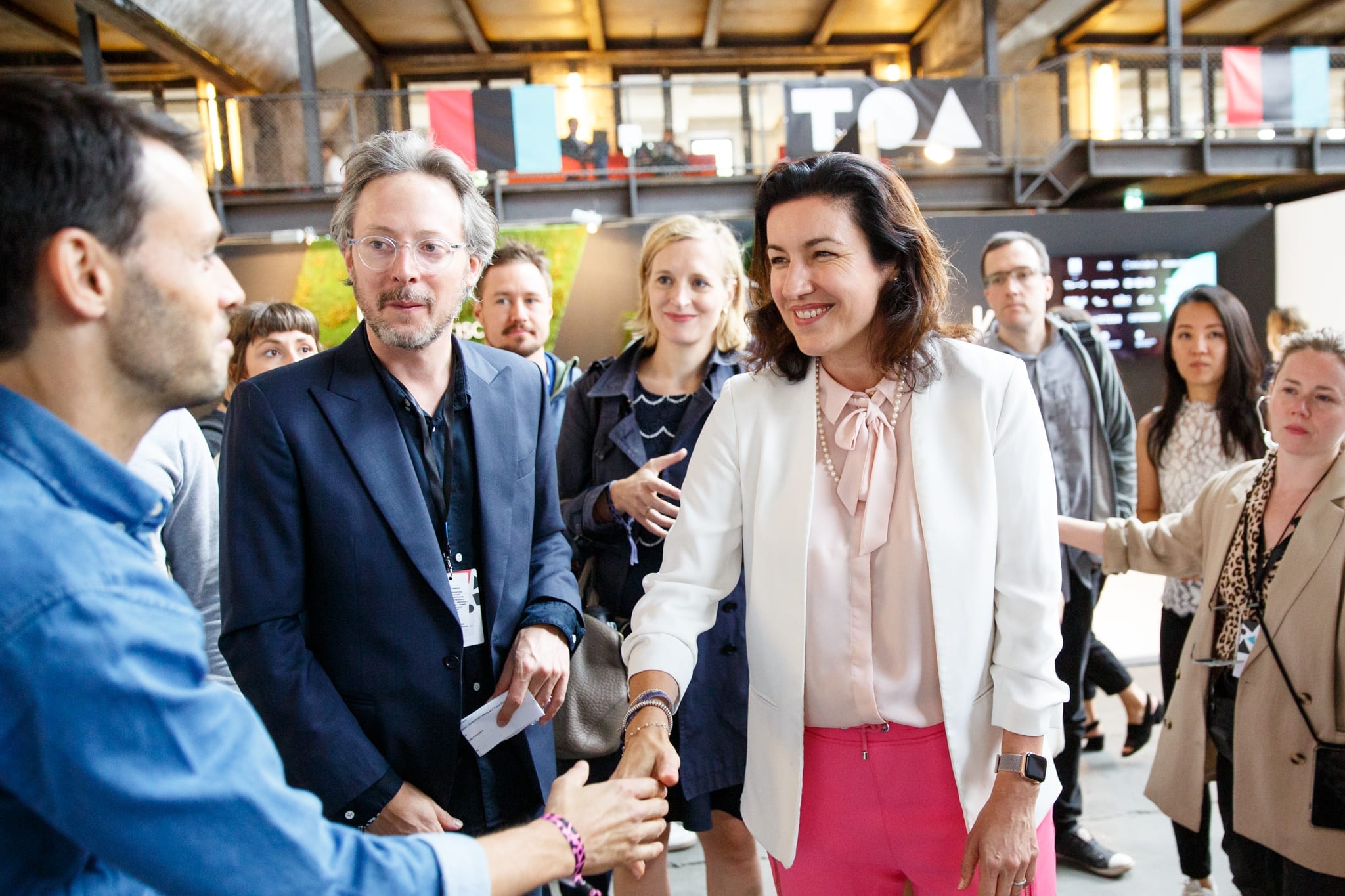 Talking the Talk
During the event, FIWARE Foundation took the opportunity to catch up with one of TOA's 2019 most prominent (and inspiring) speakers, Ana Trbovich (Grid Singularity & Energy Web Foundation) to get the inside scoop on the role of the energy industry in the growth of smart, sustainable cities.
FIWARE Foundation: Ana, besides being the cofounder and & COO of Grid Singularity, you are also the Vice-Chair of the Energy Web Foundation, which strives to unleash blockchain's potential to accelerate the energy transition. Sustainable energy is clearly a major driver of sustainable development worldwide and many actors play a key role in this context. So, let me start by asking you this: how can consumers play a more proactive role in the way they consume energy?
Ana: Awareness is certainly the first step. Becoming aware that there is data associated to your energy consumption (provided that you have access to energy) and what you can do with that data. Otherwise you end up depending on the corporate becoming more innovative or the public sector mandating, regulating how public services are provided to you. As a citizen, you need to have the resources to have improved services. You need to be able to invest in a home energy management system, to invest in renewable energies such as solar panels, for instance, if you are aware of what your choices are and what products and services are available to you. 
FIWARE Foundation: Touching upon the issue of corporations bringing about innovative solutions and the fact that both FIWARE Foundation and the Energy Web Foundation see the entrepreneurs community as playing a key role in helping these initiatives to come to life. How is the energy industry engaging with the developer community to come up with solutions that are ethical and sustainable? Are the corporations moving as fast as the developers? 
Ana: Well, when you are an innovation enthusiast, the changes are never as fast as you'd want them to be. The startups are driving the change (as in many other industries), but there are also innovative corporations that are investing significant resources. The reason is that 1) they understand that the new business model is one of energy services and 2) they understand that there could be a technology disruption caused by blockchain in combination with other technologies that will sweep away the traditional way of doing business. The innovation is happening and the community collaboration is very strong because we are still at a relatively  early stage. We will see what happens when they start competing and how that will roll out but I believe that there will always be collaboration, shared standards, shared core platform. There is a strong interest from both startups and corporations to work together; that's a natural path in innovation. Finally, there are also many cases of individuals and progressive communities that are creating change within the energy field, coming up with alternative ways of energy consumption, energy sharing.  
FIWARE Foundation: Finally, let's talk about what has become a buzzword these days: Blockchain. What's the role of this technology in driving the energy transition?
Ana: It's definitely a popular word these days, because is still relatively new and because its potential is really exciting. However, there is also a danger that some people expect changes to happen overnight and don't have patience for the early development stage. The good news is: blockchain is developing at a faster pace than the internet, and we already have apps being commercialized, available on the market and that will mitigate the impatience. But we need to have a joint understanding that whereas blockchain is a major driver of innovation, there are still challenges and technical developments under way. Looking on the bright side, such challenges, including limitations of scale are already being solved faster compared to other innovation challenges that we've had in the past. 
Next week, you can check out the interview with Moojan Asghari (Co-founder of Women in AI – a non-profit organisation to empower women in the field of artificial intelligence) talking about the power of artificial intelligence and how it will transform society in ways that we cannot yet envision.

If you want to know more about the role of Blockchain, the Energy Industry and artificial intelligence in shaping the future (and how you can be a part of it), then join our FIWARE's Berlin Summit, on October 23 & 24, 2019, at the City Cube. See you there!