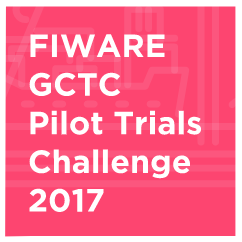 Are you looking for support to implement your idea, and do you believe in fostering cooperation and creating consolidated international Smart City communities?
Well then, you're in luck, because FIWARE Mundus has decided to EXTEND the deadlinefor participation in the FIWARE Global City Teams Challenge (GCTC) until the end of this week! You now have until Sunday, October 22nd 23:59h (GMT+2) to get those applications in. Don't miss out!
Not sure what the FIWARE GCTC is all about? Allow us to break it down for you. The FIWARE GCTC 2017 aims to enable forward-looking partnerships between cities and communities in North America with organizations currently providing 'Powered by FIWARE' solutions in Europe. But wait, that isn't all: Your proposal could receive up to $US 28,000 to speed up a Smart City Pilot!
APPLY NOW and get those applications in before it's too late!