Since last Monday, FIWARE has been present at 4 Years From Now in Barcelona, an event that gathers the main actor of innovation, such as entrepreneurs, hundreds of startups and incubators. As if it was a little Silicon Valley in Barcelona, attendees have discussed about different topics that are defining the next wave of digital services and that, thanks to technologies as FIWARE, are now real.
But, why was FIWARE there? In 4YFN, FIWARE was presenting its Accelerator Programme once more, a programme that is about to open its second open call and receive thousands of business proposals, as it already happened in the first open call. So far, 346 startups have been already selected from all the 3,217 proposals that were first submitted. These startups are already taking part in training sessions, workshops and, of course, are getting into a new digital market.
In FIWARE's conferences and workshops, attendees can not only meet the FIWARE Accelerator Programme (thanks to the presence of some of the accelerators in our stand), but also learn how to manage context information at large scale (workshop by Fermín Galán), how to connect to the Internet of Things (workshop by Carlos Ralli), how to solve IoT problems (conference by Ville Mickelsson) or how to create rich WebRTC Multimedia Applications with FIWARE and Kurento (workshop by Luis López). But, if there was a conference that was worth attending, it definitely was the KeyNote speech by Juanjo Hierro and Nacho de Pinedo. You hear them and you can be sure that your app, if developed with FIWARE, will ROCK. They taught us how to make our app become the next hit.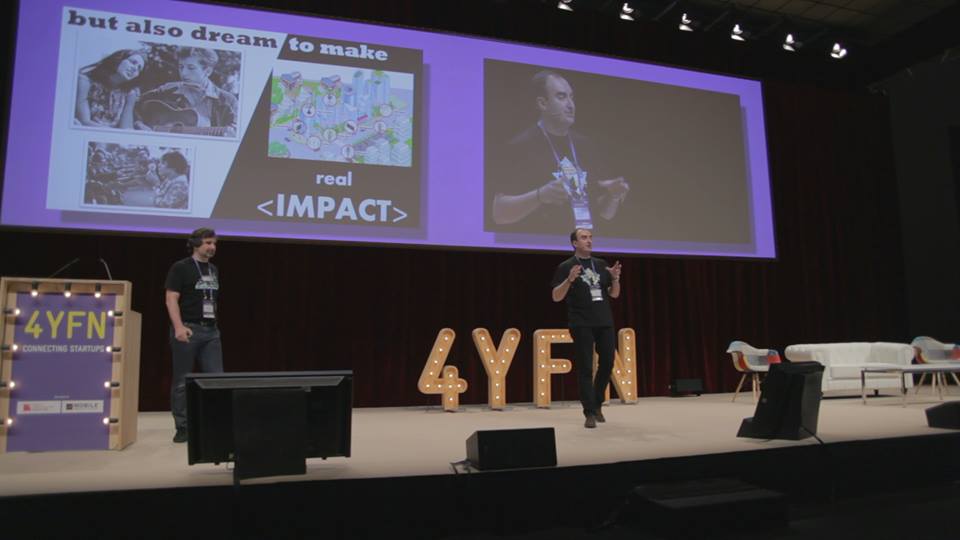 COMMON STANDARDS FOR SMART CITIES

Now that the concept of "Smart City" is under (r)evolution, as it is not just focused on providing more efficient services, but on transforming cities into digital platforms for innovative citizen services, four leading companies announce their agreement to push common standards and join efforts to create a FIWARE Open Source Community. These are Telefonica, Orange, Engineering and Atos. "FIWARE does not just support a more efficient management of municipal services. It brings open standards enabling to transform cities into engines of growth", explains Marieta Rivero, Chief Deputy Commercial Officer at Telefonica. "Using FIWARE, Smart Cities can deliver the platform, combining Open Data and the APIs based on which new innovative applications can be created", she explained. The integration of Internet of Things, Cloud and Big Data technologies, together with the support of Open Data policies, will create the conditions for a new period of intense transformation of cities into Smart Cities.
"Innovation for Engineering is a key success factor continuously pursued from its birth back in 1980 […] In this context, we see our strategic and full involvement in FIWARE. It is a set of technologies allowing us to be leaders in the market of open solutions", states Paolo Pandozy, CEO of Engineering; while Patrice Slupowski, Vice-President of Digital Innovation, Orange, says that "there is an incredible opportunity for European cities to take advantage of open solutions and a wide community of developers, to quickly bring digital services and innovations to their citizens".
Our motto? "Simple, Open, Free and standardized: enabling the new future for Smart Cities services". These combined efforts will surely lead us into a new concept of cities, into new environments where we will be able to live making the most of technology.