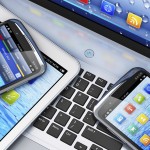 It is hardly possible to remember when the word "smart" was first used to describe a service, or some kind of technology, or a city. Shortly after we heard someone speak about smartphones for the first time, we were speaking of smart televisions, smart washing machines or even smart houses. But none of them were showing what we understood as smart behavior. Or maybe they were, 'cause, in the end, what do we mean by "smart"? Smart means context-aware, i.e. able to receive and analyze all of the data that is generated and transmitted around a particular device. So, maybe a fridge will never quote Plato by heart or get touched by a sonnet, but it can already count the number of, say, eggs it contains and, in case they are less than expected, tell you that you should go to the supermarket before you run out of them.
If that happens with just an appliance, imagine which the expectations were for a whole city. The whole urban area could be translated into data that, once interpreted, could be used for the benefit of citizens. You don't need to go that far to see that, because, even if we did not notice, smartness has come to stay. When FIWARE was born, it offered a set of APIs that were supposed to fulfill those smart functionalities that developers may want to implement in their applications. After a while, they proved to be quite useful for urban data and environments.
75 cities from all over the world have already joined what we have called the Open & Agile Smart Cities Initiative, an effort to standardize the procedures that cities use when coping with data. Some of them, such as Porto (Portugal), are making such a great use of these standards that have become an example of what a smart city must be, while also fostering its existing entrepreneurial tissue with collaborations such as the one with Ubiwhere. The common incentive shared by both cities and initiatives is the drive to form a collaborative network and to deploy strategies with a common objective to promote cities. This ecosystem provides the standards to integrate data, where the FIWARE platform offers endless opportunities to work with other entities in order to achieve this goal. It allows the collaboration, the sharing of knowledge and the integration of data in order to create application and advance smart cities. This is the fuel that engines the applications making cities become smart cities.
The focus on real-time data is something that the European Open Data Portal has also considered when making its agreement with FIWARE. From now on, the data that is contained in that portal will not only be part of the archive, but will also be shown in real time. That update offers a wide range of possibilities. Not only is the offering of data important, but also the treatment that we, as users, make of them; an aspect that has also been considered in the joint effort of TM Forum and FIWARE to improve the management of data. TM Forum's Ecosystem APIs, including Product Catalog, Product Ordering and Product Inventory, will be incorporated within the specifications and open source reference implementation of the FIWARE Business Framework. This Framework enables the management and the monetization of different kinds of digital assets involving multiple partners.
And now, looking back on all that has been done since the FIWARE adventure began, the trace that we have left behind is not only that of agreements and intentions, but a group of applications that are already offering smart services. Hostabee, MejoraTuCiudad, BatSharing, TalkyCar… The list seems almost endless. And their success has turned out to be ours, 'cause the real goal of our work has always been making them able to manage data from cities to build real applications for real users. It is true, we can hardly remember the first time we heard someone using "smart" to define a service, but we are so glad and thankful to have become part of that trend, that it is our commitment to keep on working to create the smartest of places for citizens.