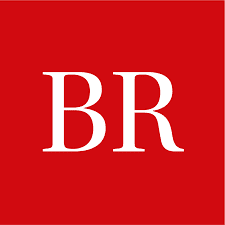 FIWARE Foundation is excited to announce its brand new media partnership with Business Reporter. Founded in 2006, Business Reporter is a long-established content marketing, events, and publishing company. Through its business analysis content, it now enjoys a key strategic relationship with media groups and executives from across the world. Their audience includes +3.5 million annual online visitors; a database of +125 thousand senior business professionals and a dozen thousands on social media.
Business Reporter's flagship Smart Cities reports promote how best to monitor ecosystems and evolving cities in financially and environmentally responsible ways, shining a light on the organizations that will change how people live, work, and do business in the metropolitan hubs of the future.
"I am delighted to finalise this important partnership between FIWARE and Business Reporter. FIWARE will be joining our Smart Cities reports in September and November, adding great colour and insight into the benefits of Open Source, as well as strengthening our distribution network for our contributors. I'm confident that FIWARE will be a great asset and a fantastic flagship partner for many years to come!" said William Green, Director of Corporate Programming at Business Reporter.
As part of the collaboration, FIWARE will run a short series in September and November 2020 editions of the reports, featuring some of FIWARE's most successful Smart City use cases. In addition, FIWARE will publish an article on the dedicated Business Reporter Brand Voice Hub on Forbes.com. To top it all off, Business Reporter is putting together a great package of benefits to be offered exclusively to the FIWARE Community. Together with Business Reporter and with the current editorial campaign that includes meaningful content and great global reach, we look forward to bringing even more visibility to the activities of the FIWARE Community, offering them a unique, curated content and branding opportunity.
On the news of this important and exciting new media partnership, FIWARE Foundation CMO Cristina Brandtstetter said:
"It is truly inspiring to be working with such a respected news publication as Business Reporter. The collaboration allows us to disseminate the need for further adoption of Open Source technology throughout the world. In addition, our new media partnership will bring forth new opportunities for the FIWARE Community, allowing them to showcase and express what the digital future has in store and the role that each one of us can play."