WISDOM ACROSS THE BOARD   //   INTERVIEW #6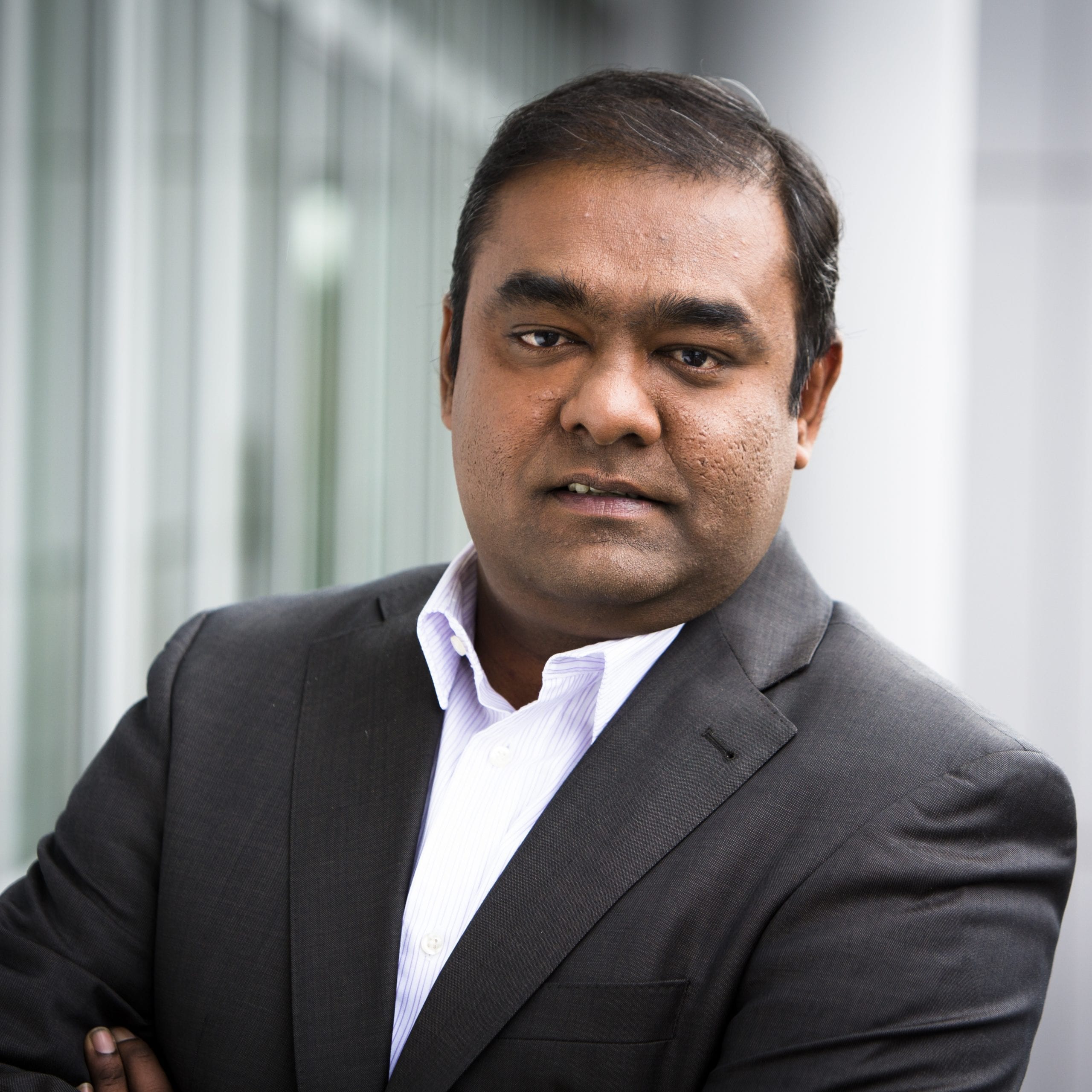 We're excited to share another interview as part of our Wisdom Across the Board series. Same intimate format. Same ratio of city leaders to industry experts. This week, our interviewee is Shashin Shinde, Chief Technology Strategist at Red Hat EMEA. Earlier this year, Red Hat joined giant industry leaders Atos, Engineering, NEC, Telefónica and Trigyn Technologies and became FIWARE Foundation's newest Platinum Member.
Following the new membership, Shashin joined FIWARE Foundation's Board of Directors. Before we take a deep dive into Shashin's expectations for the role, what his involvement in the foundation's long-term growth strategy will look like and how his diverse expertise contributes to both FIWARE focus domains (Smart Cities, Smart Energy, Smart Industry and Smart AgriFood) and the technological factors that will most likely impact the future of FIWARE Foundation, let's get to know him a little.
After concluding his Bachelor degree in Mechanical Engineering in his native India, Shashin worked in the mechanical industry for a couple of years, before moving into Computer Software Programming. Since then, he has held roles in programming, architecture, technical sales, and program management in a wide variety of organisations, ranging from finance to the automotive industry. Having travelled around most continents, Shashin is taken by the world's incredible cultural diversity. He is a fan of Indian music, enjoys wandering in nature, and claims to have mastered authentic Indian cooking such as chicken biryani. Passionate about Science and Cosmology, Shashin has been living in Munich, Germany, since 2000. He started out at Red Hat as a Senior Developer and has been with the company for nearly 20 years.
The interview has been edited for length and clarity.
FIWARE Foundation: Why do you feel it's important to be on the Board of Directors?
Shashin Shinde: We live in a world that's getting more pervasive every passing day, with multiple heterogeneous systems, devices, machines, human beings, robots, cars and so on, easily getting connected. This brings along incredible potential to unlock more value in the process. It's becoming increasingly important to have all these connected things in sync in terms of communication, information exchange, governance, policies enforcement, security, management aspects. Open standards (implemented using Open Source technologies), surely have great potential for addressing these challenges and can ensure seamless interoperability across heterogeneous systems, with regards to smart parking, traffic control, street lights, water management, the environment, agriculture, for instance. Hence, the work done by the foundation so far towards a global adoption of open standards, combined with its strong focus on meritocracy, diversity and collaboration facilitates innovative ways of working. This allows solution providers to evolve in the best possible way. I believe that's the right way of doing it, benefitting citizens, the surrounding ecosystem and society as a whole. For this reason, I am excited to play a key role in this journey.
FIWARE Foundation: What experiences do you bring from your current role and your career to date that would be valuable to the foundation?
Shashin Shinde: For the past 20 years, I have worked across multiple industries in different roles. In addition, I have been involved with Open Source software development projects since 2002. Given my deep understanding of the Open Source model and the associated challenges, I hope to contribute towards the growth of FIWARE Foundation. Unarguably, when combined, my technical background, my understanding of how the industry works, and my experience in finding the right partner ecosystem should augment well as an added contribution for the foundation. In particular, I believe it is important to understand the difference between a project and a commercially supported product (with a signed service-level agreement). This is something that I am very familiar with and can help the Foundation to navigate the (fast changing) future digital scene.
FIWARE Foundation: From your perspective (at first glance), what are FIWARE Foundation's biggest strengths and challenges for the upcoming years? What would you do to enhance the strengths and overcome the latter?
Shashin Shinde: First of all, the fact that the foundation was born as a Private-Public partnership makes it its strongest asset today. Maintaining neutrality across government organizations and commercial ecosystem entities can be an ongoing challenge. Taking into account the support it has from the European Union, its growing traction in hundreds of cities worldwide and FIWARE's active, international, collaborative Community, I see a great deal of neutrality and that is a great strength.

In terms of challenges, ensuring that the market sees FIWARE as a comprehensive solution that really adds value and makes it easier for organizations to develop their solutions is one issue to be overcome in the next few years. There is a massive opportunity to make FIWARE an open standard system for solutions in the fields of, but not limited to, Smart Cities, Smart Industry, Smart Industry and Smart AgriFood, but we are not quite there yet. Hence, expanding into new markets and geographies, increasing FIWARE's partner ecosystems in those geographies is crucial. Similarly, growing the FIWARE know-how among developers and Evangelists, in an attempt to educate and increase awareness, will play a big role towards the foundation's expansion and growth. As more and more developers grasp the full potential of the platform, further contributions are bound to rise, automatically strengthening FIWARE technology and its ecosystem.

Moreover, from a more strategic standpoint, keeping up to speed with evolving IT trends such as machine learning, AI, robotics process automation, autonomous driving, edge computing, hybrid and multi-cloud model and providing influential solutions and standards (well aligned with such trends) are important steps. Finally, the proliferation of ad hoc, proprietary solutions from various commercial entities will be an ongoing challenge, including the top cloud providers. It's important to stay relevant, neutral and independent. The good news is that Open Source principles reduce the initial licensing firewall from the proprietary technology vendors. Thus, as the newest member of FIWARE Foundation's Board of Directors, I am hoping to be able to help the foundation to tap further into the potential presented by its growing Community to deliver smart and digital solutions, based on open standards and implemented using Open Source technologies.
FIWARE Foundation: Where do you see the foundation in three years from now and what will your contribution to its further growth be?
Shashin Shinde: The nature of the Open Source development model is the key factor to consider going forward. The development of a neutral, open standards-based ecosystem covering new use cases provides growth potential. Open Source development has become the industry's norm today and there are already more than a million projects out there. That creates challenges on it's own to consider from a strategic perspective. I think the need to leverage and augment the value from other projects could arise.
Stay tuned as we catch up next with Yasunori Mochizuki, NEC Fellow at NEC and a member of the FIWARE Foundation Board of Directors.