The event will take place on Jan 30 & 31 in Amsterdam.
Here at FIWARE Foundation our team go extraordinary lengths for causes they believe in, making sure the word *transforming* lives up to its true meaning. Committed to a collaborative and interoperable data sharing framework, based on open source technology, we believe in a world in which smart solutions can be developed in a faster, easier, interoperable and affordable way, a place where open standards (implemented using open source technologies) are broadly adopted to, hence, ease up the development of smart solutions across many fields. A scenario in which vendor lock-in is a thing of the past.
We are proud to be supporting our 300+ global members and partners to shorten the bridge between today and tomorrow, to connect people to an exciting (sustainable) digital future where new business opportunities can flourish for all. On that front, we can already call ourselves 'proud parents': So far, the use of FIWARE open source technology and its focus on standards have brought (and will keep bringing) forward multiple awesome solutions and appealing success stories worldwide. But we won't be stopping there. As a thriving young Foundation, there are surely many more uncarved (and exciting) paths ahead of us.
Team Work
The ultimate effort to meet the Foundation' goals and deliver its strategy depends very much on the Foundation management team's willingness to make this transformation a personal aim, to fully engage with members and partners in as many ways as possible. Joining events across the globe is surely one way to go about it. Whether as exhibitors, partners or keynote speakers, FIWARE Foundation is constantly present at the world's leading smart conferences (25+ global events attended in 2019 alone).
The Things Conference 2020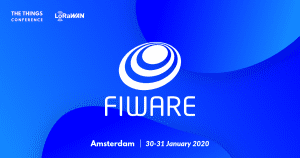 Later this month, FIWARE Foundation CEO, Ulrich Ahle, will share the stage with international speakers at The Things Conference 2020 and present the synergy between FIWARE and The Things Network as well as how FIWARE and Atos (FIWARE Foundation's Platinum member and one of the Foundation's founding members) have been applying LoRa technology in several projects. The world's largest LoRaWAN conference, The Things Conference is attended by over 2000 professionals from 50+ countries and attracts LoRaWAN industry leaders who take the opportunity to showcase different uses of the technology and the latest innovations in LoRaWAN developments.
Organized by The Things Industries (a full-service Internet of Things service provider, specializing in LoRaWAN communication, The Things Industries also founded The Things Network, a global LoRaWAN data network with a set of open tools to build your next IoT application at low cost, featuring maximum security and ready to scale), the event is a platform for LoRaWAN users to boost their IoT skillset, generate business opportunities with all the important players present in the ecosystem and engage with one another. The way IoT is being used to make our lives easier is constantly evolving and changing (at a fast pace). As a consequence, knowledge and experience sharing is the way to bring the tech community further together and ahead of the game.
LoRaWAN and FIWARE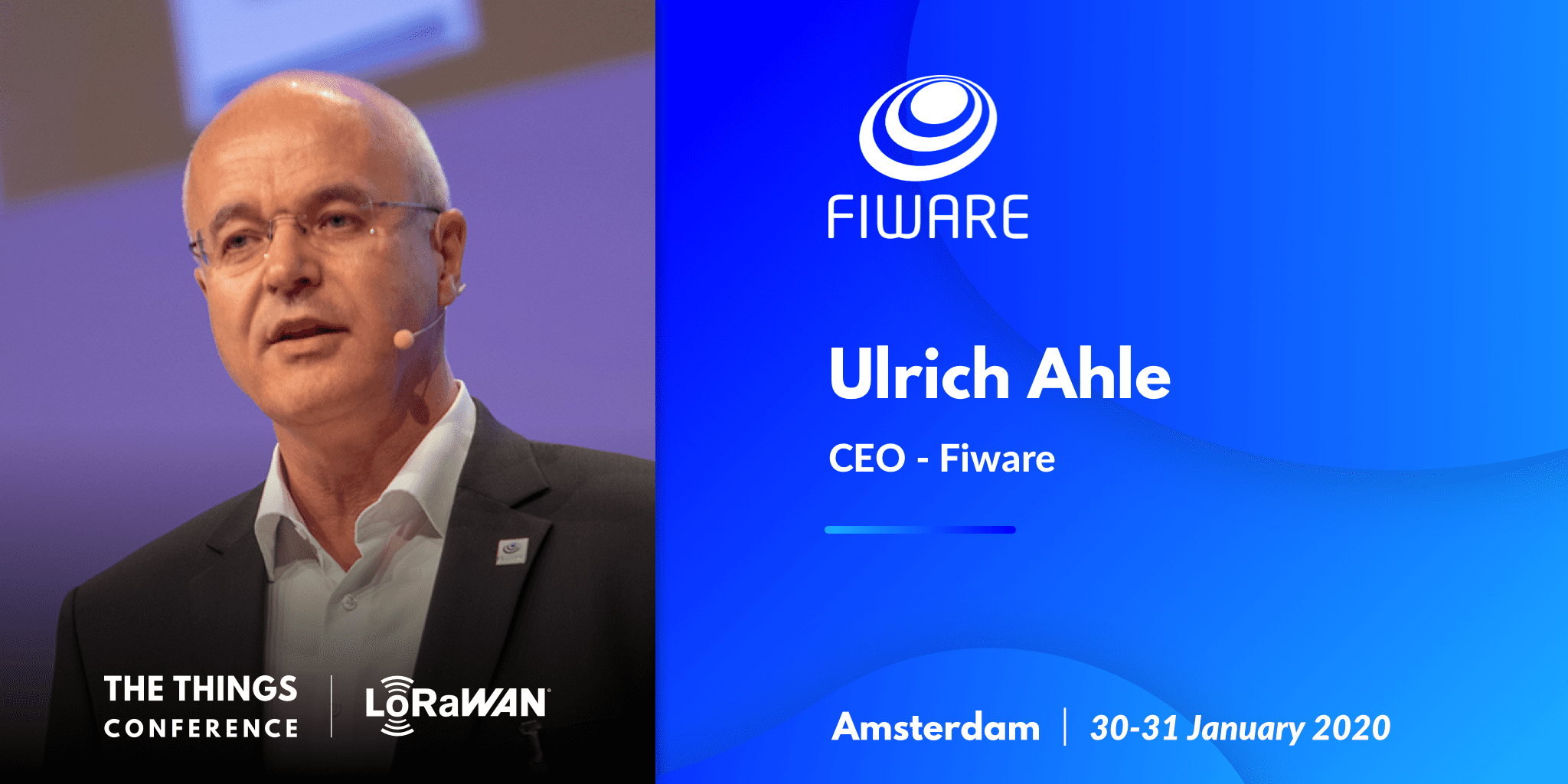 As LoRa is becoming one of the most demanding IoT technologies in many smart applications (cities, buildings, agri, health and so on) FIWARE has recently incorporated the technology within its portfolio of Generic Enablers. The Foundation has done so by providing a specific IoT Agent for LoRaWAN technology, which has been developed by Atos.
Together with FIWARE, Atos has applied the LoRa technology in 2019 in several of its applications such as crops sensing in order to manage the irrigation levels, depending on land temperature. It has also used the technology in some areas of two Spanish airports to better manage the maintenance and cleaning services, aiming to provide a better experience for travelers. To hear more about these projects, please join Ulrich Ahle on stage in Amsterdam on January 31, at 10:50am.
Further Plans Ahead
Following FIWARE Foundation's strong commitment to a partner ecosystem that creates further value for its members, The Things Network has recently joined FIWARE as Community Partner. The organization will help disseminate FIWARE technologies within Smart domains, pushing for open standards and open service platforms. This way, both companies join forces to support a global innovation-driven ecosystem that can accelerate the development of IoT-enabled Smart businesses.
"Together, we empower companies, governments and universities to address today's challenges with open platforms, open-source software and open communication protocols. Users of The Things Network can now easily integrate with FIWARE's platform and accelerate the development of secure IoT solutions for smarter cities" said Wienke Giezeman, The Things Network's creator and The Things Industries' CEO.
For Ulrich Ahle, further collaborations are underway.
"For the past 3 years, our members and partners have been doing incredible work to support (and meet) the needs of IoT services-related companies. The Things Network joins a growing movement of players working around the clock to unleash a new level of innovation and collaborative frameworks that will ensure the progress of the digital revolution."
For further information about the conference and how to get your ticket, please visit the website.