APIdays Barcelona 12-13 September 2019
Join the APIs4DGov Public Sector Track and Workshop
APIs are a foundational component of modern digital architectures, impacting every sector of the global economy. In the public sector, APIs are a key enabler to accelerate the digital evolution of governments and its agencies.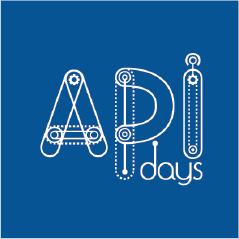 Therefore, the European Commission is currently conducting the two-year study "Digital Government APIs. The road to added value Open API-driven services (APIs4DGov)". The study investigates onto two main questions: (1) Why governments should invest in the adoption of API technologies and, if yes, (2) How they could adopt them.
In collaboration with Mehdi Medjaoui, the founder of the APIdays conferences, the APIs4DGov team organises a public sector track, a networking moment and a workshop at the event in Barcelona aiming at bringing together API experts from public and private sectors.
In the workshop in particular, we aim at discovering how the public sector is coming into contact with private sector actors to generate value for citizens, and how the private sector is using public sector data and data services to shape their value proposition to their clients.
The APIdays are the world's leading API conference series and represent a perfect opportunity to (i) exchange experiences on the development of the latest API solutions, (ii) uncover the "secrets" of new API standards and (iii) have a full immersion in the API world.
FIWARE Foundation COO, Stefano De Panfilis, will not only be attending but also participating in the event as a speaker. As part of the 'APIs 4 Digital Government' track he will present 'FIWARE: The Open Source Platform for Our Smart Digital Future' on 12 September from 16:30-16:55. Discover the power of FIWARE technology and take advantage of this opportunity to join our global open source movement.
The first twenty public sector participants who complete the APIs4DGov survey can have free entrance to the event.
Join us in our exploration of API strategies for the future of digital government!