The FIWARE Foundation is excited to be attending the IoT Solutions World Congress from October 16th to 18th as a Silver Sponsor. We have joined forces with the International Data Spaces Association to create a shared Booth 233 / 227. Here, we will exhibit two shared use cases for Smart Industry. In addition, we will be accompanied by six fantastic Powered-by-FIWARE Smart Solutions. Time to meet our exhibitors!
Datakorum

Datakorum is a company that develops NB-IOT, M2M and WiFi electronic devices and offers end-to-end IoT solutions for Smart City and Connected Industry. It does so in the areas of Mobility, Energy, Water and Environment. At the event, they will be showcasing their offering for Smart Energy, Smart Water and Smart Lighting.
Engineering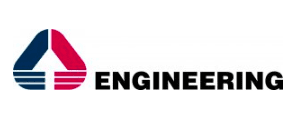 FIWARE Foundation Platinum Member, Engineering Ingegneria Informatica SpA, will present the Facility Enabler. This is an Internet in Everything (IoE) platform, powered by FIWARE, for crawling, collecting, integrating, analyzing and rendering scattered data (including Industrial data). This data is then stored in heterogeneous data sources. Thanks to the new FIWARE OPC UA IoT Agent, the Facility Enabler is able to interact with OPC UA servers and harmonize Industrial data in FIWARE Data models. This results in the creation of reusable dashboards to monitor and control OPC UA compliant Manufacturing Systems.
Fueloyal
The Smart Fuel Cap helps companies take Fuel Management to a higher level by optimizing fuel purchases and preventing fuel theft.

The device can be installed in vehicles for the purpose of collecting 1000 data points a day. The collected data is mined, synthesized and converted into actionable insights. All for the purpose of reducing fuel consumption and optimizing fuel purchases, proactively performing predictive maintenance with derived reduction of costs and vehicle downtime.
MASAI – IoT Data Collector

MASAI, developed by FIWARE Foundation Platinum Member Atos, is a Data Collector and System Integrator component. It is focused on IoT devices developed under the experience gained in Manufacturing environments. MASAI is constructed using FIWARE Generic Enablers. It is also part of the components included in the FIWARE4INDUSTRY Reference architecture.
MYSPHERA

MYSPHERA will be presenting MYSPHERA 4.0 at the IoT Solutions World Congress. OR4.0 is the first comprehensive advanced IoT process management platform, based on MYSPHERA's RTLS (Real Time Location System). It is designed to manage the complex and demanding surgical process in hospitals and surgical centers.
WiTraC
WiTraC has created a wireless real time location system (RTLS) for Industry 4.0 and Smart Cities. It is based on the Internet of Things and Low-Cost Smart Sensors. In addition, it provides a B2B advanced solution for the Manufacturing Industry and Smart Cities.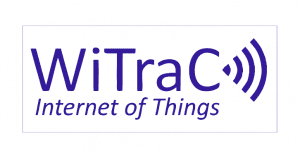 With WiTraC, Industries have control of their critical elements, such as people, assets and materials, and are able to track and measure them with the following advantages: in a secure way (encrypted and bidirectional communication way), in real time, with multiple applications (location, metering, tracking), with a really low energy consumption, in a cost competitive way and scalable.
A Trustworthy Architecture for the Data Economy
Advaneo, nicos and Welotec will be exhibiting on behalf of the International Data Spaces Association. Together they will show the functionality, compatibility and reliability of the IDS infrastructure. Therefore, a complete IDS infrastructure providing secure data exchange will be set up. In addition they will also be showcasing their own offerings.
For more information about the FIWARE Foundation's attendance at the event, as well as the two data-driven use cases for Smart Industry that will be presented in collaboration with IDSA, click here.
Visit FIWARE, Industrial Data Spaces Association, our joint demos and our Smart Solutions at Stand 233 / 227 to learn more about our value proposition.