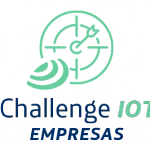 The Andalusian Regional Government, Telefónica and the FIWARE Zone are setting out new challenges based on FIWARE technology, in the areas of Smart Cities and Smart Agrifood.
The contest 'Challenge IoT' will find companies in Andalucia, that are developing technological solutions, aiming to solve real and present problems within different 'smart' verticals.
Supported by FIWARE Zone, the challenge will distribute €140K for the development of two smart solutions. The deadline for this open call is on July 19th
The Department of Employment, Industry and Commerce of the Andalusian Regional Government, partnering with Telefónica, is launching this call. Companies from the region are invited to offer their solutions for real and present problems.
The challenges has been laid out by two departments of the Regional Government, that are part of this call as sponsors, and that will be part of the jury, choosing the best proposal.
The Environmental and Water Agency is searching for a solution to monitor the environmental parameters, leading to a better prevention of the forest fires, identifying high-risk areas and detecting possible negligence that could cause a fire.
The Department of Agriculture, Fishing and Rural Development has set out the challenge of finding a system that allows to monitor and handle animals, using devices designed for the different types of cattle. The objectives of this challenge is to improve the management, production and animal health within the intensive and extensive farming domain. To achieve all this, system capable of relate animal and environmental data are needed.
The applications must include a document, describing the idea; a proposal of a pilot project, specifying the infrastructures and services needed for the project development; a chronogram of the process and a detailed economic valuation, including the estimated maintenance for the next two years.
Any startup, company, research center, university or legal entity can join this challenge, presenting a real solution that may answer the outlined needs, and that can develop it on the fixed period of time. To join the call, the applicants should fill the online form and send their proposal before July 19th.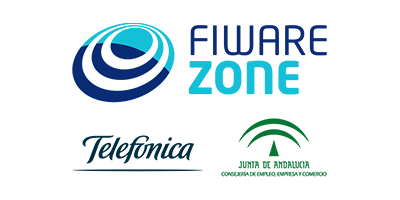 Functioning as local and regional meeting points for this call, Seville and Malaga have two innovation centers, specialized on our open source technology: FIWARE Zone is part of the initiative AndalucíaSmart, of the Regional Government, proposing a smart-region framework. Impulsed by the Department of Employment and Telefonica, the project supports and promotes the creation of service and applications using the FIWARE technology, in diverse areas, like cities, ports and smart logistics, Industry 4.0, smart agrifood and eHealth.
The next FIWARE Summit, that will take place in the city of Málaga, late November, will give visibility to the outcomes of this challenge and to other similar initiatives.