Second and last part of the reviwe of the 15 Smart Solutions, based on FIWARE technology, that will be showcased at the Demo Area of the FIWARE Summit in Utrecht, demonstrating the usage of our open source, developing products, services and IoT-ready devices. FIWARE is getting to a ever growing, global market, across different business sectors and verticals.

EVECT
Evect is using IoT and LORA for gathering sensor information in the urban environment. The quality of living in an urban environment is highly impacted by the air and noise pollution of traffic and nearby companies. Keeping track of these quality indicators through sensors and input from residents is essential in the viability of the area. With IoT and LORA-equipped sensors, our user application and online platform provide valuable information for municipalities, companies and residents.

HOPU
HOP Ubiquitous is specialized in IoT connectivity, IoT management and provisioning of consulting services to enable IoT-based solutions to our customers and partners. "Smart solutions designed for people" powered by FIWARE, and FIWARE-ready devices. Including a wide range of IoT products: Nodes (HOP own Chipsets), Edge Intelligence Hubs, Management Platforms and the provision of Integral Consultancy services. HOPU enables Smart devices with Internet of Things capabilities based in Internet connectivity and RESTFul Open APIs.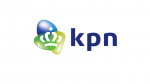 KPN
Leading supplier of ICT services, KPN is the biggest provider of telecommunications and IT services in the Netherlands. It serves many diverse customer groups at home and abroad, with a wide range of products and services under various brands and a unifying focus: "Smart usage of Technology & data facilitates life". KPN Innovation is developing projects through all the key areas of the present and future technological revolution: IoT, Smart Home and Smart city, e-Health, Cyber Security and Cloud platforms.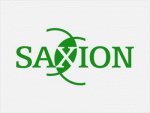 SAXION SCHOOL
Enschede, the city where Saxion University is located, aims to be an accessible Smart City. This demo stimulates the behaviour of citizens as well as companies, to benefit from and contribute to a Smart Enschede. It will propose events and sessions to involve them, welcoming experiments and putting a lot of effort into making the smart city visible, online and in the physical world. We will demonstrate an example of both types of visibility: The Smart Enschede Platform under development and the Dataskyline, both powered by FIWARE.

TSENSO
Most foods have a longer shelf life than one may think. With Tsenso is easy to learn how long the shelf life exactly is – depending on the temperatures at which the product was stored and transported along the entire supply chain. This farm to fork monitoring "Fresh Index" is the new real-time shelf life indicator for food. It enables to unlock the true shelf life of each product, offering a real-time shelf life indicator that facilitates food safety evaluation along supply chain in critical cases and eases the retailers to sell on a "first expired – first out" basis.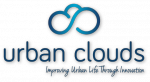 URBAN CLOUDS
Urban Clouds team believe in Big Data as a key element to profoundly improve day-to-day life in the cities. They have been developing innovative Smart Urban Solutions in order to contribute directly to societal advancement. At the FIWARE Summit, we can meet Urban M: The Smart e-Bike. An intelligent pedal assist system that aims to mark the future of urban mobility, with an automatic regulation according to real-time air quality measurement and detected slope. It also offers SmartPhone connectivity with intelligent routes and alarms.

VM9
Having developed an integrated technologies platform for Smart Applications, powered by FIWARE, VM9 Information Technology is presenting its Smart City deployment at the Summit. Based on IoT and Web geographic information system, it offers business process management, data management with access to Open Data and a configurable thematic workspace capable of creating different, connected content and service channels. VM9 supports the creation of truly thematic portals of data, services, social engagement and citizen participation.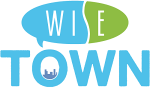 WISETOWN
Wisetown, developed by TeamDev, is an integral Smart Urban Solution. It collects information from different streams, including IoT sensors, to create a comprehensive database and identify the issues that affect the city in several areas: urban renewal, garbage collection, public safety, transportation, social services and environmental problems. The data is organized to deliver one-to-one feedback, geographic analysis and decision support systems. Real-time analysis is accessible by creating a 'Situation Room', to manage city events or emergencies.