Edmonton Research Park and the FIWARE Foundation are joining together to deliver a full-day information session to define and illustrate the many uses and benefits of the technology and the community it has developed.
After the participation of FIWARE accelerators in a workshop in the summer of 2015 and a first FIWARE-based prototype developed at the end of that same year at University of Toronto, FIWARE is now getting more momentum in Canada with a pilot trial envisaged in the agrifood sector in Ontario, and a FIWARE Lab Node being set up in Quebec (more details on both of those will be posted soon!). It is therefore the right time to organise the first FIWARE Canadian workshop, which will be hosted by and co-organised with the Edmonton Research Park. The workshop will be held in Edmonton, Alberta, on June 5, 2017; programme and registration are available at our event page and http://www.edmontonresearchpark.com/events/fiwareinedmonton/2017/6/5/fiware-in-edmonton.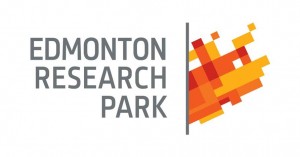 According to Jenni Salonga, Project Lead at the Edmonton Research Park, "We are very enthusiastic to welcome the FIWARE Foundation to Edmonton. Our main goal is to learn how FIWARE technologies can provide value to a company's productivity, marketability, and scalability. The European innovation community thrives in this ingenuity, and we want to share their experience with our innovation community in the region and across Canada."
Jacques Magen, Chairman of the FIWARE Mundus Committee, states that "After a couple of years of interaction between FIWARE and Canadian stakeholders, the FIWARE Edmonton Workshop is a great opportunity to finally present FIWARE and some Powered by FIWARE solutions in Canada. We are all looking forward to this workshop."
The morning session is dedicated to explaining how FIWARE may be used to support and strengthen the local innovation ecosystem; while the afternoon session is targeting developers, entrepreneurs and start-ups. The main thematic domains addressed will be around smart cities and open data, and smart agriculture and agrifood.
The info session and workshop aims to explore the possibility of creating a lab that will be powered by FIWARE. The lab maybe run by an incubator, accelerator, government, university or industry.
The atendees will be able to learn how to benefit from FIWARE when developing innovative solutions and applications; see how FIWARE could help strengthen the innovation ecosystem and attract new entrepreneurs and start-ups; and understand how FIWARE could help develop technological innovation and entrepreneurial skills among the students.
Interested in attending? Do not hesitate to register and/or contact FIWARE Mundus at:
fiware-mundus-req#arroba#lists.fi-ware.org