Telefónica I+D Chile and Inacap are offering a Massive Open Online Course on FIWARE, the first of its kind to be given in Spanish. The aim of the course is to provide hands-on learning about the use of the FIWARE technologies, to develop IoT-enabled smart solutions. The program of the course comprises a comprehensive touch-theory and practice on the creation and deployment of industrial and personal digital products and services, smart solutions for the Internet on Things based on FIWARE.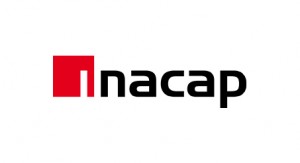 The Excellence Centre of Telefonica I+D, co-funded by Corfo and Telefonica Chile, has been working for the last three years in the promotion of IoT and Big Data solutions for the Energy, Smart City and Agrifood sectors. In collaboration with the Technological University of Chile, Inacap has developed this course.
The course is divided into 4 modules, to be completed during 4 weeks time. Each module is completed with explanatory videos, complementary material and evaluation activities. A in-depth description of the course and a detailed overview of each module is accessible here (in Spanish). The aim of the MOOC is to provide the students with knowledge enough to start programming using FIWARE, and with the appropriate material in order to build the hardware necessary to carry out an IoT project.
Be part of this experience, starting April 3, 2017.
Apply now!