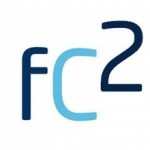 The powered by FIWARE accelerator frontierCities2 recently launched its new calls for proposals, with a double aim: to look for EU-based startups and SMEs that are currently starting or advancing in the process of developing and commercialising a smart cities application using FIWARE technology; and to engage the cities that are looking forward to trial and to deploy existing and future smart cities applications
After the closing of the first stage of the FIWARE Accelerate programme last year, two new accelerators have launched their open calls in 2017: IMPACT Growth and frontierCities2. Part of the European Commission funded initiative under the FIWARE Acceleration Programme, frontierCities2 is supporting SMEs and startups to develop, test and commercialise innovative smart city solutions using FIWARE. Described as best practice by an independent EC review, the previous programme –the first frontierCities– included 28 companies, trialling and deploying solutions in more than 40 cities across Europe. frontierCities2 will expand the network to more than 100 cities.
frontierCities2 Calls for Proposals are open now, bringing opportunities both for cities and for SMEs and startups. By being a trial partner in a FI-TECH Call, a city would explore existing trialled and new solutions – with an SME/Start-up applicant developing a solution tailored for the particular needs of each city
For SMEs and Start-Ups, frontierCities2 offers two calls:
frontierCities2 Open Calls Information Event will take place on April 4th, in the B19 venue (Av. Van Bever 17-19, 1180, Brussels, Belgium).
Check out the event agenda here.
Two previous info events will take place in Malaga and Palermo this week.
For more information, check out www.frontiercities2.eu
Stay tuned and apply! www.f6s.com/frontiercities2
For all other information, please contact:
SMEs / Start-ups – info@frontiercities2.eu
Cities – cities@frontiercities2.eu