#MyFIWAREStory
Just a few days ago, the Dutch Freelance Barometer (ZZP Barometer) published a report showing that 68% of freelancers suffer from too much stress. The problem is as serious among 'regular employees' as well: 22% of European workers suffer from too much stress. 60% of work leaves are stress-related. We all know that stress is bad for your health, for your motivation and for your productivity. In addition, it has clear economic consequences as it is costing companies in Europe €20B each year. However, people find it hard to take action. The subject is still difficult to discuss: 45% of Dutch workers believe that stress means they cannot handle their job —writes the Ministry of Social Affairs and Employment and Dutch Focal Point for Safety and Health at Work in their campaign on work-related stress.
Coachademy is a dedicated platform for corporate wellness that offers on-line coaching to manage stress, improve work-life balance and productivity. In other words, it's an accessible, empowering, and confidential channel to connect and seek the advice of licensed, professional coaches. Coachademy is part of the second call of the FIWARE FINODEX Accelerator.
Stress and corporate wellness are more topical than ever. GQ Magazine even featured us as one of the "five best apps to achieve this year's resolutions." There is a lot on interest in solutions like ours and large, international enterprises are increasingly open to collaborate with startups to find new and innovative HR solutions. Coachademy is currently in open beta with 55 professional coaches working through our platform. The app is available for iOS (http://l2l.it/Store) and since 1 April as a web app as well. We are extremely excited about the latter, making it also possible for non-iOS users to connect with a coach in real-time and get professional wellness advice: http://web.coachademy.com.
Everything happens within a secure and private platform. This is a top priority. In addition, to us it is very important to guarantee the quality of the coaches which is why we have a thorough selection procedure for coaches to start working on Coachademy. To safeguard the safety, privacy and quality of the service we use FIWARE enablers, such as KeyRock Identity Manager.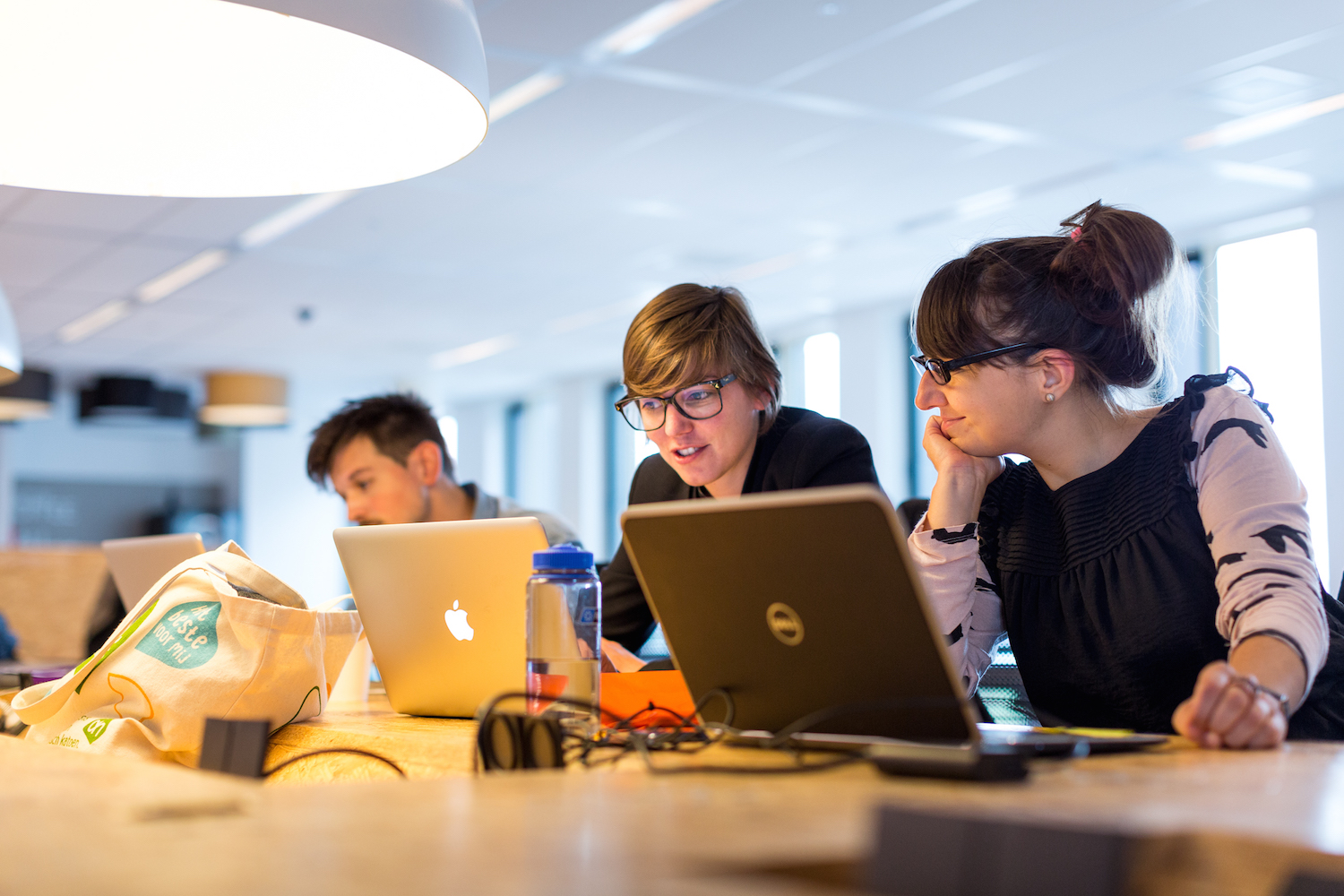 Behind Coachademy stands an international team of 5, counting 4 different nationalities. The 3 founders (Michelle Franke, Mauro Fontanari and Laura Fontanari) started developing Coachademy in 2015 as a distributed team between Amsterdam, the Netherlands and Trento, Italy. Fortunately we soon got the opportunity to get together: we were accepted as one of the 5 startups to participate in the first Wellness Accelerator powered by Technogym at H-FARM Ventures, an Italian Incubator in Venice, Italy. Here we built up important partnerships with a.o.: Technogym (who became our angel investor) and the University of Padova (where we conducted our first pilot). Recently, we moved to the vibrant ecosystem of Amsterdam, and enlarged the team with two incredibly talented guys: Kacper Sulak, online marketer and Benjamin Grima, mobile developer.
Together we want to improve people's quality of life. Eventually, we believe that what makes us happy at work is by doing great stuff with others. By offering the most accessible channel for online coaching, we want to help people worldwide to get the most out of their jobs and to be great at what they do.
To try our app:
iOS: http://l2l.it/Store
Web: https://web.coachademy.com
To discover Coachademy and how it works: