Some of our latest (and greatest) news, such as new cities joining the Open & Agile Smart Cities Initiative or our participation in the Global City Teams Challenge in Washington D.C., have made us forget a little about the FIWARE Accelerator Programme! However, our acceleration programme keeps helping new projects and offering great opportunities for emerging startups. In their first open calls, the 16 FIWARE accelerators already gathered about 300 business projects and, after their first experiences, they recently opened a second round for new businesses. Would you like to know which accelerators are still receiving proposals?
If you are considering to submit your project to one of the accelerators, you may like to know that both INCENSe and FI-C3 are still open to proposals. INCENSe is aiming to foster the use of high technology in the field of energy, especially focusing on clean technology. Are you interested? You still have three months to submit your business project (until September 2015). As for FI-C3, you would only have ONE week, as its open call closes on the 30th of June 2015. FI-C3 is selecting project which are related to the fields of Smart Cities, Media & Contents and Care & Well-being.
Anyway, if you need more time to prepare your proposal, some other accelerators have not opened their second calls yet (and a third round will also be opened soon). This is the case of CEED Tech (from July to October 2015), SOUL-FI (Round B – until August 2015) or CreatiFI (from August 2015 to September 2015). As for those accelerators that already closed their second call, the results seem to be quite good. Let's take the example of FINODEX, which received a total amount of 297 proposals (a 71.7 % of which coming from SMEs and a 28.9 %, from entrepreneurs).
Great ideas to increase the IMPACT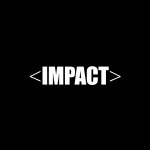 Following the success of its first phase of acceleration, IMPACT has launched an initiative called #ShareToIMPACT, which is aiming to show the gratitude of those projects that were selected and accelerated. "This initiative starts this Tuesday, June 23rd and it aims at thanking the community, the European Union and FIWARE programme for the strong support they have given to IMPACTers, by believing in them and helping them develop their projects", IMPACT states. The best part? YOU CAN PARTICIPATE! The 19 selected startups are offering 260 gifts (for a value of 90,000 €) for anyone who may want to participate. Sounds appealing, doesn't it? If you want to participate, you only need to click on the link on IMPACT's webpage and then, answer some questions. In less than 5 minutes, you'll have finished the questionnaire and will get to know all of the great projects that IMPACT is accelerating.
POST UPDATE! – EuropeanPioneers Infographic
Following the success of the FIWARE Open Calls, some accelerators are already sharing their figures with us. Let's take the example of EuropeanPioneers, which has received a total amount of 661 applications!