The following post has been written by the team of RenalHelp. We would like to thank them for their collaboration and willingness to participate.
People with chronic kidney disease have to meet very complicated diets, and take a lot of medication. Tracking all this is a really difficult task for patients. It is precisely to help these people that a group of young entrepreneurs created RenalHelp, one of the European e-Health startup winners of the Future Internet Challenge (FICHe) accelerator Open Call, co-funded by the EU.
RenalHelp is a website and a mobile app to help families and people with chronic kidney disease to increase their quality of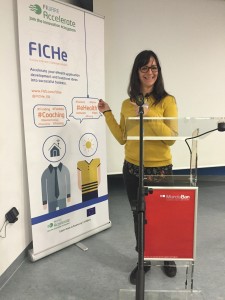 life and meet their basic needs without resenting their overall health. It connects patients with their healthcare providers.
The difficulty to strictly follow the treatment results in a lower life expectancy of the patient. Few people meet medical and dietary prescriptions in the right way, and access to reliable information is not easy.
Patients with chronic kidney disease suffer a radical change in their lifestyle since the diagnoses do to three main pillars: nutrition, medication and exercise. But that's not all, social support is also a key pillar for adherence to treatment so RenalHelp provides a space where patients can feel accompanied. This is a natural protection against mental illness like depression and anxiety, very common in these patients.
"Technology is only a tool, but we use tools to improve our quality of life". Tais Pérez.
What is RenalHelp?
Renalhelp is structured in 4 sections to make it quick and easy to use, three of which are part of the 3 pillars of self-care:
Nutrition: Personalized diets due to the patients special conditions.
Sports: general and personalized exercise routines.
Medication: Medication search engine.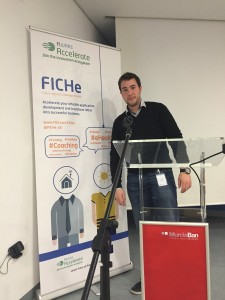 It also includes a fourth, composed of a forum where users ask and the most suitable sanitary professional and/or patient with experiences answers.
RenalHelp is currently developing a video platform for online queries in real time with the healthcare provider of the patient´s choice.
The diagnosis of a chronic disease has a great impact on the person who receives it and has highlighted the need to use information channels and communication technologies that are effective and efficient for proper follow-up treatments.
These new technological solutions, among which RenalHelp is included, offer many benefits: they reduce emergency department use, lower hospital stays, reduce and delay hospital admissions, improve the quality of life of patients and increase patient satisfaction.
Who is behind RenalHelp?
RenalHelp´s team is formed by a group of engineers, a marketing specialist and sanitary professionals. They have managed to link health and technology to improve the quality of life for people with chronic kidney disease.
You can meet them in this video:
RenalHelp presents: The Team. from RenalHelp on Vimeo.