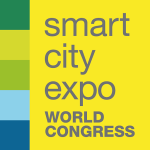 FIWARE will attend Smart City Expo World Congress (Barcelona), the world´s leading smart city event, where the most innovative and influential smart city thinkers will attend, including global, national and regional representatives, academic institutions, research centers, incubators, investors and top corporations. As an open standard platform for Smart Cities, FIWARE is now providing the basis for an open and sustainable ecosystem where developers, startups and companies can develop their ideas once for multiple cities, thus enabling the transformation of cities into engines of economic growth and welfare. The work of FIWARE has led to the creation of a Digital Single Market for Smart Cities.
So far, more than sixty cities have joined the Open & Agile Smart Cities Initiative, thus adopting common standards to manage context information and make it available as open data. These standards are integrated in the FIWARE platform, laying the foundations of public-private partnerships where cities and platform providers can jointly develop and deploy interoperable Smart digital Services infrastructures. If you want to learn everything that you need to know about the role of technology in cities, about the collaboration to create a standard model of Smart City services or the governmental approach to that model, come and listen to the words of Jesús Villasante, Jarmo Eskelinen or Juanjo Hierro.
There are 5 conferences scheduled, including words from the speakers just mentioned. This agenda will address (1) innovative platforms for multi-stakeholder processes to foster sustainable cities (17/11), (2) raising resources and creating platforms to develop more equitable cities (18/11) (3) technological challenges for urban development & (4) city standards and indicators spreading smart cities (19/11).
Make sure you don´t miss the opportunity to learn what FIWARE brings to smart cities at the FIWARE stand that has been designed to show all of the benefits of becoming part of the ecosystem. The FIWARE stand will offer demos on SME´s, introducing some of the start-ups including Hostabee, TalkyCar and Batsharing, as well as an extra demo on MAPGETS which is an application platform, based on FIWARE.
Do you want to learn more about our presence there? Visit the Smart City Expo webpage!