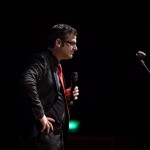 The team of AEInnova was expecting to spend the 13th of November 2015 like the previous days, facing the challenges that any entrepreneurial initiative brings, especially in the R&D field. However, everything changed when they got to know that AEInnova was one of the 15 European Energy Startups to be invited to the Generate 15 Semifinals in Groningen on the 22nd and 23rd of November. The Generate 15 was the first Startup Event promoted by the Energy Academy Europe and it was built as an acceleration program to support Energy Startups from all over Europe to build scalable and innovative businesses, faster than they would be able to do on their own.
All the finalists then had to prepare for the Finals on 22nd and 23rd of November with a two-day customized programme. Together with a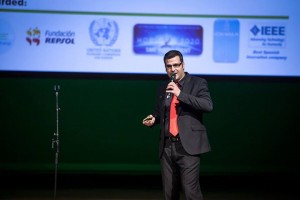 team of experienced business coaches, the top-facilitator and expert coach Neil Sheridan provided an intensive programme to sharpen the skills of the Energy Startups. As a representative of AEInnova, Gerard Altayó, AEInnova's Business Developer, attended the two days event. After that, all Startups were ready to give their best and pitch their business ideas. Raul Aragonés, AEInnova's CEO, did not want to miss the opportunity and joined Gerard in the semifinal pitch. Both presented their idea to a reputed group of business experts and, at the end, AEInnova was selected as one of the Final Five Energy Startups who had the chance to pitch in the Finals of Generate 15 on the 24th of November.
On the 24th, the Finals took place at the Energy Convention and five innovative Energy Startups had the opportunity to pitch in front of a high-profile jury of investors, scientists and established entrepreneurs; the winner receiving €15,000. Unfortunately, the prize stayed in the Netherlands but AEInnova's opportunities brought to Barcelona a huge learning experience, some interesting contacts and the conviction that AEInnova's business idea has an enormous potential. That is just the beginning. This is their story…